Its been a few months since I've shared tutorials from the Adobe Collection. During our last series I shared a beginner series for Adobe InDeSign and now that the series is over its time to start another series from the collection. The new series will be over Adobe Photoshop.
Over the years Evolutionary Designs has shared tutorials for Photoshop but never a beginner series that walks you through how to edit  images with Photoshop for the beginner. To get those that are new to Photoshop or thinking trying out Photoshop, This  short but great series will teach you the fundamental photo editing techniques using Photoshop to make your images the best they can be. The series teaches you how to crop/straightening, improving light/color, removing unwanted content, special effects, sharpening, and saving.
The first video in the series is about opening images, straighten, cropping, and saving images. Adobe doesn't have an option to embed their video on another site, so just click on the link or the image it will take you the tutorial page.
How To crop and Straighten Images in Photoshop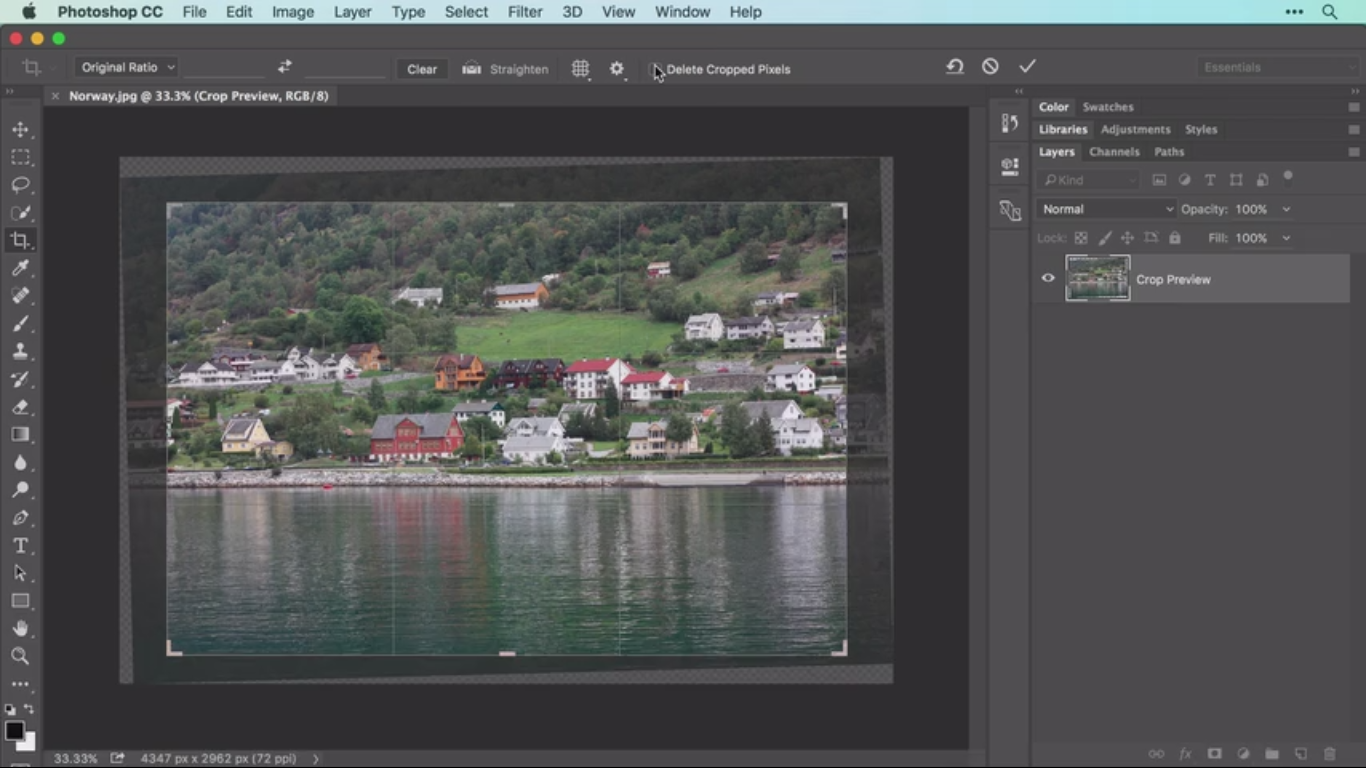 You might be asking yourself why would I need to straighten images when I can just hold the camera and shoot straight? The simple answer to is no you can't shoot straight every time. For me, I shot for years by hand and thought by using grids on the viewfinder that I would shoot straight but I found that sometimes the images were just off that it would be noticed when printed or when looking on monitor.
You can use the crop and straightening tools to crop out unnecessary parts of the image and then use the straightening tool to straighten the horizon or keep a subject from looking like its leaning.
Please follow and like us: