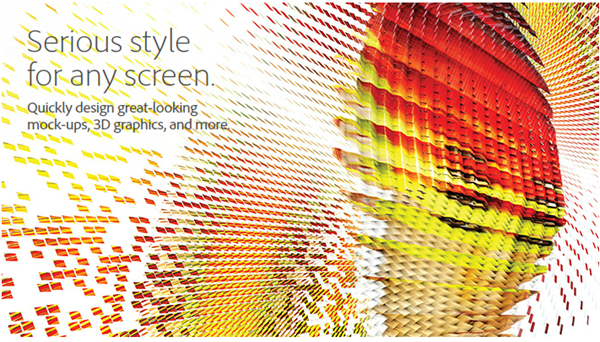 Last Monday, Adobe announced the latest generation of Creative tools know as CC (Creative Cloud). This tools set includes great creative tools and design resources such as Photoshop CC, Dreamweaver CC, Edge Animate CC and many more. But with this announcement, it didn't include an updated to Fireworks CS6.
What Does this Mean for Fireworks
If you are familiar with the Creative Suite, then you know that suite of design tools have many tools that overlap and may even do things better than Fireworks can. Because of this and a new focus on development, they have decided not to update Fireworks to CC. Instead of updated Fireworks CC, they are working on developing new tools to meet the needs of their customers.
Although, Adobe will not be making any new development updates to Fireworks, they will continue to sell Fireworks CS6 and offer the latest version on the Creative Cloud. They will continue make security updates when needed and they might even make bug fixes. They also plan to update Fireworks to support the next major releases.
What is Adobe Fireworks
Adobe® Fireworks® CS6 is tool that comes with Adobe Creative Suite that helps you design websites, mobile apps, prototyping websites, and application interfaces, all without writing any code.
I have used Fireworks for past projects, and I have to say it's a great product. But I prefer Dreamweaver for web design but, that could be because I was taught how to use Dreamweaver during my intro to web design classes. I didn't start using Fireworks until an advanced design course instructor gave us a crash on it.
I have talked with others in the design community who use this great product and they use it for a variety of things, but you have know how to use Fireworks to see it for its full potential.
Although I rarely use Fireworks anymore, I do find it sad to see this great product no longer being development and it will interested to see what the future will be for this great product.
Please follow and like us: