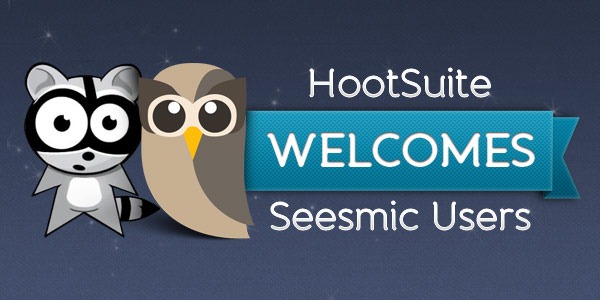 Earlier today, the Hootsuite Blog announced that they have acquired Seesmic. By purchasing Seesmic, Hootsuite can now put even more powerful tools into the hands of Hootsuite Business Users. Image source: Hootsuite Blog
Both Hootsuite and Seesmic have always had a healthy competition and both companies have many similar beliefs in their services and business in general. So it was only natural for them to merge into one. In the end, the users will benefit from having the use both companies tools in one neat package.
The Good News About the Hootsuite Acquiring Seesmic
When another company purchases another, there is always a time of transition and the merging of services. So far these are the details of the merge… information taken directly from the Hootsuite blog.
"HootSuite will continue to support Seesmic, while transitioning business users to HootSuite's larger social media management toolset
Consumer users of Seesmic are encouraged to explore new tools, apps and features available at Twitter.com "
Hootsuite is always looking for ways to make life easier for their users. Most of their effort goes into their pro users, they still provide a great services those do not need a pro account or are just using Twitter for fun.
If you are a regular user of Seesmic or a Twitter user looking for a better way to manage their social media networks, check out Hootsuite today. Currently they are offering a 30day free trial to try out Pro the User accounts. If isn't for you, then can always use the free version.
Please follow and like us: