Disclosure: We are a professional review site that receives compensation from the companies whose products we review. We test each product thoroughly and give high marks to only the very best. We are independently owned and the opinions expressed here are our own.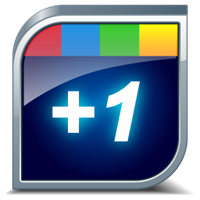 Earlier someone asked me how to mention someone on the Google Plus Network and have the status link to that person's profile.
Once figuring out how to mention someone on Google plus I decided to see how many tutorials or mentions of how to do this on the web. I found only a few articles. But of them were not very useful. They gave the basic information but no screenshots. For those that like to have a visual reference, screenshots can help you. So I decided that I would a create a short article with some screens shots so we can all see what is going on.
Mentioning someone on Google Plus is a lot like mentioning someone on Facebook. But instead of using the @ symbol you will use the plus symbol (but the @ symbol also works). All you have to do is start writing your commenting the press the plus key on your keyboard and start typing your friend's name.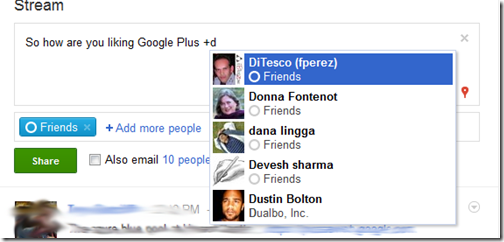 Multiple Mentions on Google Plus
If you are wondering if you can do mention multiple people on Google Plus, the answer is yes you can. All you do is keep adding the plus symbol and each name you want to mention. Below is a great example of mentioning a lot of users at one time.

Final Thoughts
I found that the mention feature is a little buggy sometimes. Adding the plus or the @ symbol may not always work. If it doesn't trigger the mention drop down menu, delete back past the plus symbol and try again. During my testing, I found that it could take a few tries and as of writing this article you  can not add a mention once you have created the status update by editing the status update.
Image source: Inconfinder
Please follow and like us: