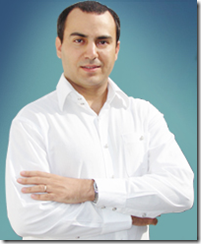 Note: article contains affiliate links.
Since I started Evolutionary Designs I have looked for ways to get exposure to my site. As most of my regular readers know, I am a designer and not a marketer. So all my education and training has been in web design and IT (information technology).
After about six months of running Evolutionary Designs I realized that I needed to learn more about online marketing and how it could help my site and my clients needing help with building traffic for their sites.
So as I do with any other issue I have, I started researching and l look for sites and articles that can help me resolve the issue. In my research I found some great sources to learn more about marketing and search engine optimization.
One site I found about a month ago was through the Famous Bloggers Traffic Generation Contest and that was DanLew.com and he was one of the sponsors of the contest. Plus I also was familiar with him through his guest articles on Famous Bloggers. As I got to learn more about Dan and his company, I found that he is very good at what he does.
Who Is Dan Lew?
Simply put, Dan is an SEO and Affiliate Marketer. But his author bio says "Australian Entrepreneur, Internet Marketer, SEO Professional offering Blogging Tips on Ways to Make Money Online! Daniel Lew is the founder of GSEO.net, Blogger at DanLew.com and Creator of Keyword Winner."
On his about page it says "From the age of 15 I was a self taught Graphic Designer, leaving school early to follow my passion I then worked with media agencies across Australia for 10 years. From the age of 25 up until now at 32 I had moved overseas to develop and expand my skills and since then have owned several internet companies" For more information about Daniel Lew, check out is about page on his website.
On his site, Dan talks about SEO, online marketing, and affiliate market topics. One of his latest products is Keyword Winner, which is a premium WordPress plugin to help you search for the right keywords for an article. What's great about this tool, is that it works directly from your dashboard and you do not have to flip between programs and web pages trying find that perfect keyword.
What is Keyword Winner?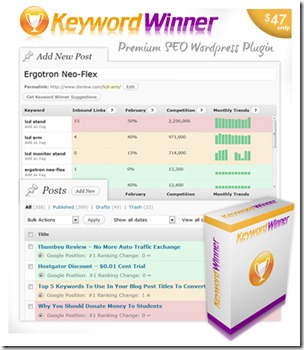 Dan says he created Keyword Winner because "he had been working on sites that generate me passive income and was creating pages and publishing products for niche sites relating to amazon, Clickbank, commissions junction and other affiliate programs. I was continually looking for products, researching the best keywords to use based on the product itself and then later posting about it so that the pages will not only get to the first page, but will generate sales and make me money."
For me doing this kind of research takes a lot of time, just as it does for others doing keyword research. Daniel goes on to say "The problem I was having was I as losing valuable time opening 3rd party programs, or using free Google tools in switching back and forth from windows to my blog dashboard. and entering capture codes which still took up a lot of my time. This is when I came up with the idea of Keyword Winner."
Keyword Winner can help you with:
Title suggestions from a drop down list
keyword Suggestion for low competition headlines
Check SEO stats instantly
Page Competition Rank Checker
Final Thoughts
Although I haven't had a chance to use this tool, I have read other reviews from my list of trusted bloggers and friends and they say Keyword Winner a great tool. Between my research and reviews from the trusted bloggers, I believe this will be a great product for those looking to boost their keyword rankings and drive passive traffic (organic search engine traffic) to their sites.  But with any product, don't just take my word for it, do your research, Dan Lew's website and get to know him and his work. Check out is demo video of Keyword Winner in action.
Since I haven't tested this product yet, this is not a review but just a great tool that might be helpful those needing a little extra help with keyword research and getting better rankings for their keywords.  I do want to get this plugin, once I do will review it. Until then, here are few reviews to help you decide if this is the right tool for you.
Please follow and like us: