Disclosure: We are a professional review site that receives compensation from the companies whose products we review. We test each product thoroughly and give high marks to only the very best. We are independently owned and the opinions expressed here are our own.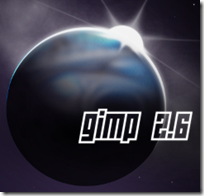 Recently a friend of my mine asked me for help using GIMP or help him find another alternative to PhotoShop. When someone  asks for alternatives to Photoshop my advice always go with GIMP. But the reaction I usually get its to hard to understand, help me figure it out.
I will be honest, I am not the best at GIMP. I rarely use GIMP and only use it when PhotoShop can't be used for some reason. I prefer PhotoShop over all other image editors. Don't get me wrong, GIMP is a great program and I used it in the early years of the program and loved it then, and I still love it now. I just prefer PhotoShop over GIMP.
Learning to use GIMP, is like learning anything else. You need to practice, practice, and more practice. But GIMP is a littler different from other image editors, its layout, tool names, and features are different. For most getting a good book or basic tutorials with screen shots might work, for those that need a little more, I suggest video tutorials over the basic features, layouts and beginner design techniques.
The Tutorials
Today, I went through YouTube looking for the best beginner tutorials and the newest ones out there. Most of the videos I listed for you were created over the last year and uses GIMP 2.6. But if you have an older version and you do not want to upgrade to the latest version, these video should help but there might be a few differences from the older versions.
1.  GIMP Basics-Introduction + Beginner tutorial exercise (How to use GIMP)
This video tutorial is all about GIMP basics. If you are new to GIMP or haven't used in years, you might want to check this video out so can familiarize yourself with GIMP. The video also goes over the basics of layers using gradients and text to create a typography design.
2. GIMP Basics 3 – Help where are my layers?!
This tutorial is about a question that gets asked by all new users. The question is "what happened to my layers panel? The tutorial is about recovering your layers panel once it disappeared and why it disappeared.
3.  GIMP Basics 4 – How to Crop and resize an image
This tutorial will teach how to crop and resize and image using GIMP. Even you are not a designer or professional blogger GIMP can come in handy for cropping and resizing images.
4. Red Eye Removal in GIMP 2.6
As the title suggests, this tutorial is all about removing red eye from images. Most modern digital cameras remove red eye before you upload your images to the computer. But for those that have older cameras or images that are scanned in and need to remove red eye, GIMP is a great free tool for removing red eye. The tutorial shows us how easy removing red eye can be.
5. Shave someone in GIMP- Clone & Healing tool (+spot removal) GIMP tutorial
Another great tool that can come in handy is the clone and healing tools. These tools are designed to remove spots and clone pixels from the surrounding or a selected area of an image. These tool can help you if you have a damaged area of a photo and you want to repair or if there is spot in the image that you do not like, you can remove it and no will be able to tell there was change to the image.
6. Brushes in GIMP-Download, Install & How to Use
One of my favorite features of GIMP and Photoshop is using brushes and being able to create and add more brushes whenever I need them. Brushes are tools that you can create or download from another user that creates a defined effect that you brush onto the canvas of your design. So if there is a certain effect you use a lot or of if its an effect you do not know how to create you can go out to different sites and get more brushes for GIMP. This tutorial explains where to find brushes, how to install them and how to use them.
7. GIMP tutorials for beginners – Shiny Button
This tutorial is a great video that explains how to create buttons. These buttons can be used on your website, presentations or anything else that requires custom buttons for your design project.
8. Gimp Beginner Basics – Photo Borders in Gimp – Video Tutorial
Some people like boarders around their images, but most digital cameras do not create boarders. This tutorial will teach you how to use GIMP to create boarders around the outside or on the inside of images.
9. How To Make A Banner On GIMP 2.6.6
Even if you are not a designer, knowing how to make your own web banners and forum signatures will come in handy if you are on a budget. Using GIMP can make banner creation much easier. But you need to know how to use GIMP first. After you master the layout and what each tool does in GIMP, check out this beginner guide to creating web banners.
10. Cutting objects out of a picture in Gimp – Free Site Help
Another important part of design is being able to cut out images or take portions of an image and add them to another image to create a banner or sales ad. This tutorial teaches how to cut images of a picture using GIMP.
Final Thoughts
As I mentioned before, PhotoShop is my preferred image editor, but GIMP is slowly become a useful tool for me. After watching these videos, I can see why some designers use it over Photoshop. PhotoShop may be best or most popular image editor available today. But, it isn't free unlike GIMP. GIMP is a tool that works almost a good or better and has as many features if not more than PhotoShop and its FREE! If you are looking for a powerful image editor in your price range, then this tool is for you. All you need is a little time to learn how to use and practice and you will find GIMP to be life safer when working with images.
Please follow and like us: