Until recently I was a big fan of aftermarket comment systems such as Disqus and Intense Debate. Both are great systems but they do have some reasons why you would want to think twice and do your research when selecting a comment system. Each system basically does the same thing but each one has special features the others do not. These features can be helpful and some are just for fun.
The down side to using external comment systems is your comments are no longer stored on your site, but on another site, you give link juice to comment system website and not your visitors, comment database can get damage, and you could have issues if you ever want to switch back to your default comment system.
Note: The information below is about Intense Debate. If you are looking for issues / review about Disqus, I do not have any information about the comment system. I have not found many reviews or site owners having issues with the system. My view on Disqus, is if you need to use a comment a system do your research and pick the best one. Always look into what users are saying about the system and not what the company has to say. After my issues with external comment systems, I honestly believe that if you are using WordPress, then use their default comment system. They have the most stable system available for blogging.
My Story
For those that have been following this blog or know me through my comments and Twitter use, I am big (not anymore) fan of Intense Debate. Evolutionary Designs' comment system was powered by Intense Debate. I went with this comment system over WordPress because of some issues I was having with my theme and several plugins were not working with the theme. After some research, I found Intense Debate worked great with my theme and they offered those same plugins already built into the comment system! I  was familiar with  Intense Debate and had used it in the past on my garden blog. After some configuration and comment migration, I was up and running. The system worked great, but I wasn't a big fan of the comment system and design layout. This was the main reason why I removed Intense Debate from my garden blog.
Tip: When configuring Intense Debate, make sure to select the option that Intense Debate and WordPress are synced when a visitor leaves a comment. This is important because, if you ever turn off Intense Debate, the theory is, all of your comments will show up on the WordPress Comment System. Don't worry you will not get duplicate comments, only the Intense Debate comments show up when the plugin is active and the WordPress comments show up, when the plugin is deactivated or removed.
So It Sounds Great, What's The Catch?
As you can tell we are no longer using the Intense Debate comment system. The reason why we turned off Intense Debate was because, it would scramble the comments. As I mentioned above, it worked great for a few months, but starting about two months ago the comments system was no longer reliable. When I say unreliable, it scrambled the comments, it took comments from a few months back and put them on the current posts, or never displays them at all and doesn't sync comments with WordPress even though I have configured to do so. I did some troubleshooting and found that there was no way I could fix this on my own. All of the comments were stored on Intense Debate's site making it next to impossible to trouble shoot the comment side of the troubleshooting issues. On my side I had not made any changes to the system, profile and Intense Debate settings were correct, and I had the latest updates to WordPress and Intense Debate.
At first, I thought this was not an issue, but after deactivating the plugin and checked some of my articles that there broken. It turns out that all the issues were resolved but, all of the new comments were never posted. I turned Intense Debate back on and the comments are there along with a bunch of comments from other posts. I tried re-syncing the comments with Intense Debate, but it still didn't work. At this point, I contacted Intense Debate Support and few days later, I heard back from them asking to once again describe the issue and give URL links and they would get back to me after looking into the issue. So I gave them a bunch of examples and described the issues.
Another thing that annoys me about Intense Debate, that I would never found out about until I switched back to WordPress Comments is,  I found that if you sign into your Intense Debate account, and comment on a site with the plugin installed. It will send you to your site when you click on your image or user name. But if a site owner turns off the plugin and coverts back to WordPress. It leaves a backlink to the users Intense Debate profile. This may be a setting on the user profile, but I could not find it. What this means is that every comment my Intense Debate readers made are now lost and sent back to their profile. So now Intense Debate gets the link juice and not the user.
I waited a week and I still had not heard from them and the issue is still not resolved. I send another email using their support ticket number. Of course, I wait another week and still had not heard anything from them. Because of the comment system, I lost somewhere around fifteen to twenty comments, traffic has decreased, and several of my return readers are not returning anymore. At this point, I am not happy and what Intense Debate did by not even bothering to work with me on this is unacceptable. Because of those reasons have removed the plugin from the site.
After removing the plugin, I found that all of my comments I made using Intense Debate comments no longer shows my website's URL or my comment author image. I never could figure out how to change this. The weird thing is, that a lot of my older comments are fine, from what I can tell only two months worth of comments I made have issues. Now that I turned off the plugin everything seems to be fine. But I have to overhaul my comments system. I will have to repair any broken comment links, add sharing buttons back and install the CommentLuv plugin.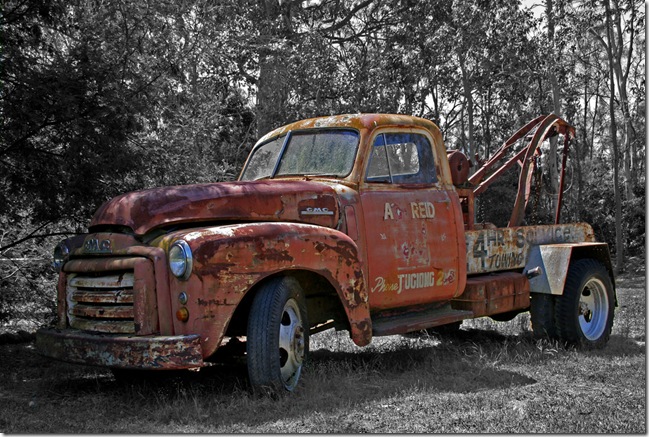 So Is Using an External Comment System Worth It?
Is it worth it to use an external comment system? This is a question you need to ask yourself. You need to think about the possibility that you may loose your comments and may not be able to recover them. Can you backup up your comments like with most comment system? Are you a WordPress or a Blogger User? Why do you need to use Disqus or Intense Debate System? For me, I using an external comment system, just isn't worth it. Below are a list of pros and cons for using Intense Debate.
Pros
Optimized Comment System
More options and addons that can use then most default comment systems have
Gives your site another traffic source
Intense Debate – has commentluv plugin
Works with problematic WordPress themes – May work better then default system if the theme interferes with different plugins
Advanced features designed to help the administrators and commenter. A lot of these are now offered through plugins or can be manually coded.
Cons
Comments are stored offsite
Comments may not be able to backed up
Comment database can get corrupted or deleted, no way to restore? Some system might have options to avoid this
Comment load system may not be compatible with other comment systems or even the default system. If you want to change or go back to the default system, this might not be possible without the lose of comments
Site load time is slower
Commenter's web link might be set to link back to their comment system and not their site
Internet Explorer users have reported issues viewing the comment system
Final Thoughts
As a WordPress user, I can no longer recommend this product. It slows down your site speed, support is horrible, and your readers loose a backlink to their site when they comment to Intense Debate and use their log in. However, I would recommend this product for Blogger since this product is superior to blogger's comment system. Plus you can setup CommentLuv with Intense Debate. I have done some research with the issues with Intense Debate, and there are a lot of people complaining about the comment system and various bugs that Intense Debate has failed to address.
Image Credit: Ross  Beckley
Please follow and like us: