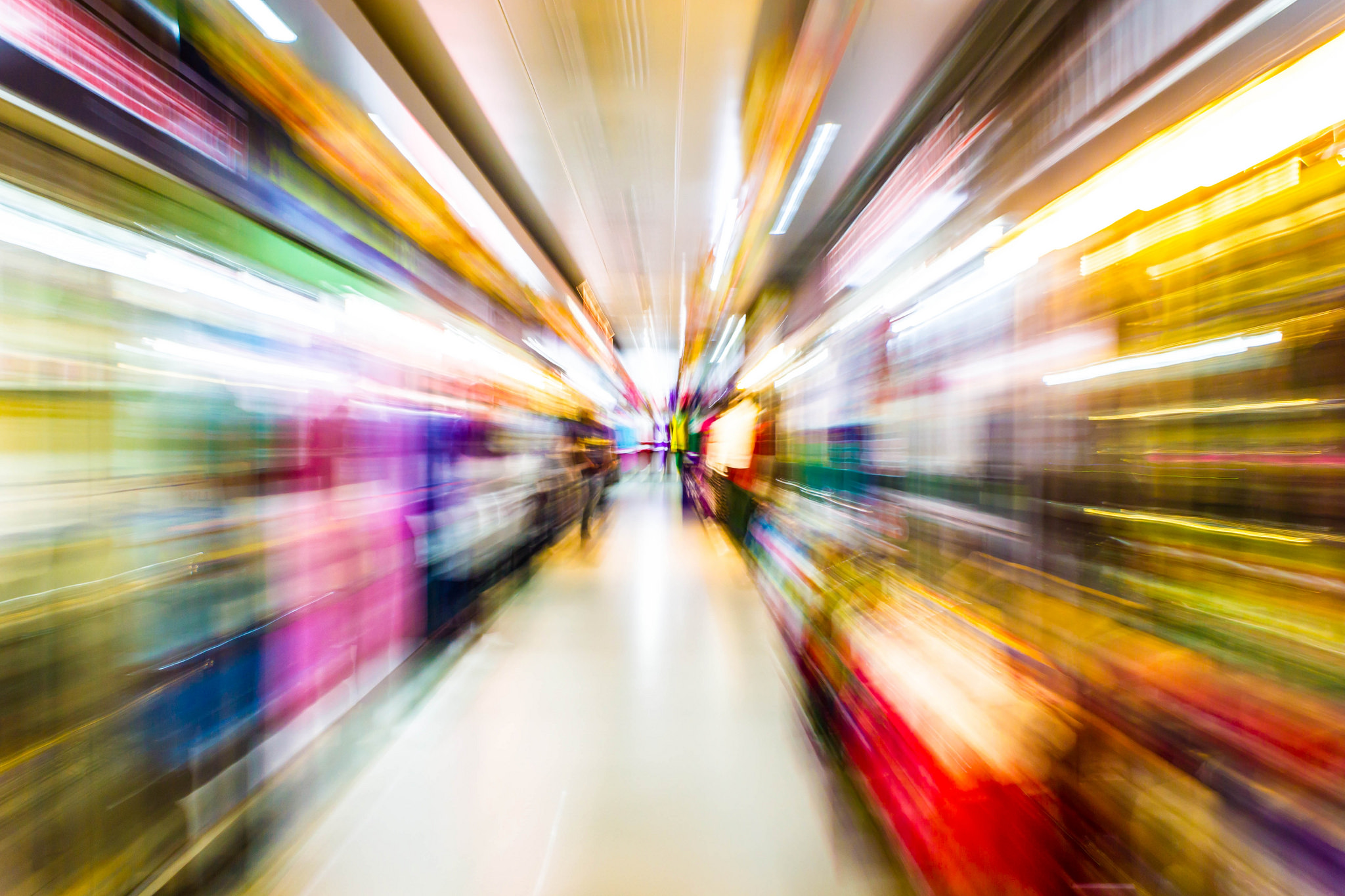 Currently, around half of the world's population is using internet, and approximately one quarter is going online via some sort of mobile devices. Clearly, opting for a responsive theme can be beneficial for your website and business, as Google loves responsive websites and ranks them high in search rankings. However, unless your responsive website provides fast and positive user experience, the chances are that it will be somewhat useless. Image Source: Flickr
The fact is that consumers' attention span is steadily getting shorter, and if the website takes too much time to load, they tend to abandon it. In fact, if a website takes more than three seconds to load, 40% of users will leave, what can have negative effect on your business profit in the long run. Just one second delay in loading a page can result in a 7% decrease in conversion. In the U.S. alone, slow websites cause the loss of almost $500 billion each year in the e-commerce trade. The impact website speed has on your business is more than evident and the following article outlines a number of steps and advice you should take to ensure your website doesn't get left behind in the search rankings.
Consumers want speed, and so does Google
There are many factors Google takes into consideration when ranking a website. After the launch of Google's latest project called AMP (Accelerated Mobile Pages), page speed became one of the most important factors of the  Google's search algorithm. This is an open source project that is supported by other giants in the game, such as Facebook. If you want to try Google's solution and see the documentation, you can visit the GitHub AMP page.
I have recently talked to one of the experts from Four Dots New York SEO, and he told me that Google is constantly upping the bar on page speed. For example,   these days it is unacceptable for a mobile site to take more than one second to render. If you consider that majority of mobile websites take over four seconds to load, one second probably seems almost impossible. Actually, it is achievable if you possess the right knowledge.
Content is getting heavier
Even though the technology is continually advancing, mobile experiences are geting slower. Annual reports of Radware's Mobile eCommerce show that the average loading page time jumped from 4.33 seconds in 2013, to 4.8 seconds in 2014, and in 2015 it increased to 5.5. The cause of such a decrease in speed is the fact that today, web pages include more data than before, because of infographics, videos and crowd sites with more complex functions.
Radware also discovered that an average page increased by a  whopping 70% in size and page complexity over a period of one year. This definitely makes improving load speeds extremely difficult, although not imposible, so to make sure that your site is as fast as a speeding bullet:
Pay attention to the size of your web page, as it is a crucial factor that affects loading times. Try to reduce the number and size of files that your page has to load.

Use comprehension tools to recude the amount of heavy data that has to be loaded, such as images and videos.
Flash Is Gone
Try to stay away from Flash, because it's heavy format can be harmful to your page. Many mobile applications are already discouraging the use of Flash, while Google is killing Flash by completely removing it from Chrome.
When it comes to loading speeds, Java is much better than Flash, but keep in mind that it can make your website run rather slow. Google's AMP controls third-party Javascript so that it does not interfere with page load. If you have any Javascript-based content on your page, here is what you can do:
If you have content which is below the fold, you can set it in such way that it loads after user scrolls down.

You can time loading of certain below the fold elements, so that they don't affect initial loading times.
Additional tips
To ensure that your website is fast enough, include leveraging browser caching for your website, setting expiration dates for cached recources and using a Content Delivery Network. Furthermore, you should be careful when selecting a font for your page as some of them can be unusually large.
Conclusion
Due to the growing amount of media we require, such as video, images and gifs, speed has never been more difficult to achieve. Many factors have to be taken into consideration when designing a website, but they should all be subordinated to the one that customers value the most – speed.  Surely, frameworks such as Google's AMP can be useful, but you are the one that makes decision regarding the amount and size of content, so try to make wise choices.
Please follow and like us: