It's the start of the new year so its time to share last December's Photoshop Tutorials.
But we will get to the tutorials in the minute. Since it's the new year its time to talk about what Evolutionary Designs has planned for the new year.
Our plan is to continue to collect new Photoshop Tutorials created each much as for long as there is a need for them. We also plan to add more articles and new reoccurring articles. I haven't figured out what articles will be featured but I have a few ideas.
I might add more tutorial collections, I might add more WordPress reviews, or might share more premium/free resources each month but right now, I am still in the research mode to see if these tutorials will be something the readers are looking for and want.
For now, here is December's collection of Photoshop tutorials. Enjoy!
The Photoshop Tutorial Collections
As with previous collections, we look for only the best Photoshop tutorials created each month. Not just a large collection of all the tutorials created during the month. There are plenty of other design sites doing that. At Evolutionary Designs, we choose to share only articles that are helpful to our readers or just plain cool.
If you are a Photoshop tutorial writer, start commenting on these articles so we can find your awesome tutorials, if they are what our readers are looking for, then we will share your articles. If you are looking for a place to create killer tutorials, we are excepting guest writers and staff writers to submit articles for publication. Please contact us for details!
The Best Photoshop Tutorials Created in December
December was another month with limited amount of Photoshop tutorials. I am starting to see a trend and I hope at some point this new trend ends soon.
I have selected six new photo manipulation tutorials all intermediate and advanced tutorials. If you know and understand the Photoshop tools, then do not hesitate to try out these tutorials. They are not all that hard, just time consuming and full of steps to complete the project.
I also have one basic Photoshop tutorial that is actually tips and tricks for photo retouching. If you use your own photos in your work or blog entries, it doesn't hurt to know those these useful tips and use them on your projects.
How to Create an Intense Composite of a Stone Tiger with Blue Flames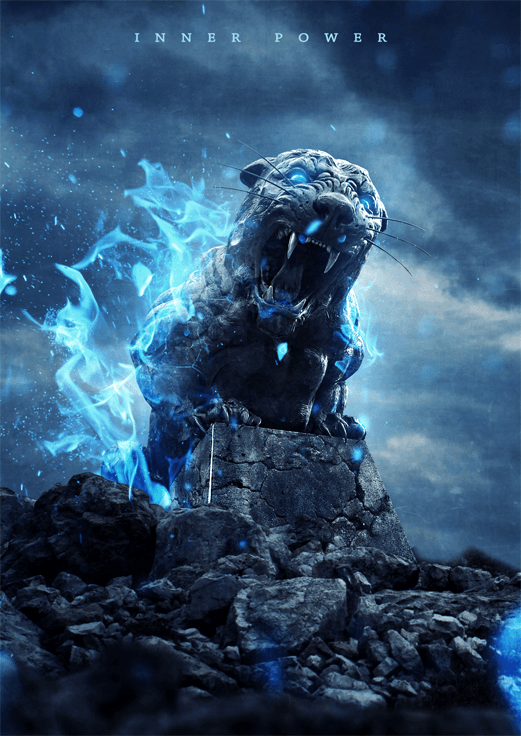 "In this tutorial I'll show you how to create a fantasy photo-manipulation using a basic adjustments and some stocks and how to add some textures and make it look like a fantasy fire and show you the way how to use the clipping mask and the mask as a professional and play with the lights." This is an intermediate tutorial.
Create a Sunset Landscape Photo Manipulation
"In this tutorial I'll show you how to create a beautiful sunset landscape . You'll learn how to combine different stocks into a cohesive scene using adjustment layers, masking and brush . You'll also work with lighting, practice retouching and matte painting techniques."  This is an intermediate tutorial.
10 Tips and Tricks for Retouching in Photoshop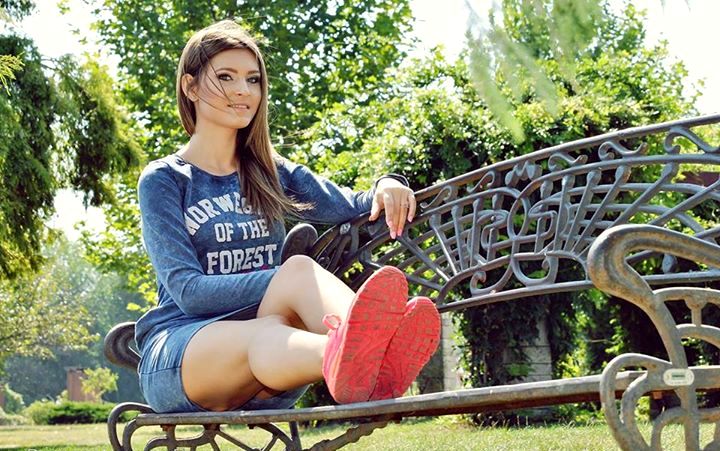 10 Tips and Tricks for Retouching in Photoshop
"10 easy ways to give your portraits a pro makeover. Learn how to banish spots, smooth skin, add digital make-up and more with my article. Over the next paragraphs I'll show you how to take your portraits to the next level with 10 tried and tested techniques used daily by pro retouchers. You'll discover how a few subtle but effective enhancements can make all the difference, whether you want to boost eyes, soften skin, remove spots, tighten waistlines or even add digital make-up." This is a beginner level tutorial, and everyone who takes pictures should know these tips.

"In this tutorial I'll show you how to create a haunted house scene using photo manipulation techniques. You'll work with blending, masking, coloring to create a dark and eerie atmosphere."  This is an intermediate advanced tutorial.
Create a Fantastic Photo Manipulation of a Dark Monk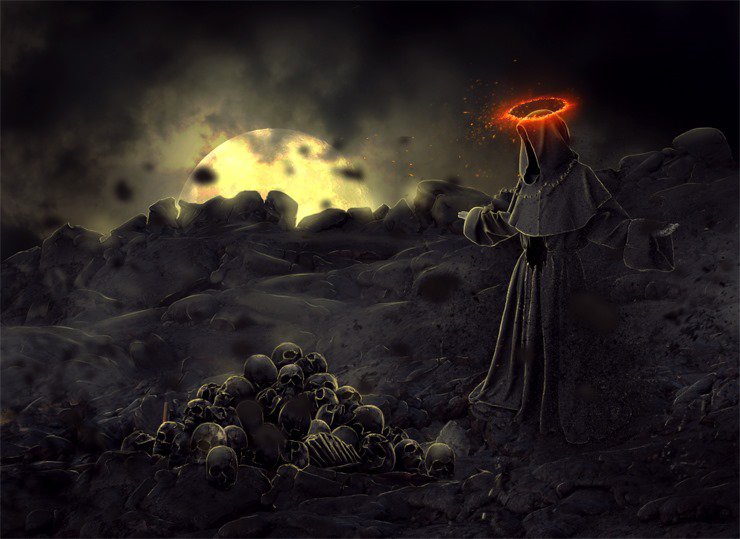 "Learn how to do this dark photo manipulation of monk on a stony landscape with Photoshop. This tutorial will teach you how to merge completely different stock photos into dark-themed composite with matching light. You will also learn how to draw simple items such as a rosary and a cross."  This is advanced intermediate tutorial with a lot of steps to complete.
Fantasy Photoshop Tutorial – Floating Lady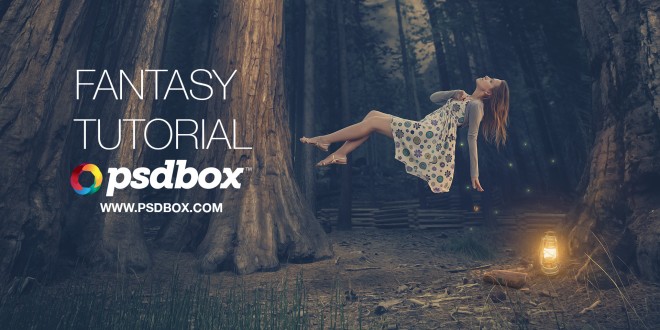 "In this advanced Photoshop tutorial I will show you how to create a nice floating woman in a forest. We will turn the forest from day to night effect in Photoshop and we will mask the sky using Calculations. We will create realistic depth of field using a Depth Map and we'll paint realistic hair and light effects."
How to Paint a Fantasy Woman Portrait with Photoshop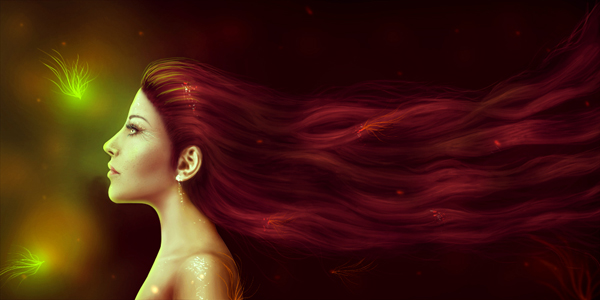 "In this tutorial I'll show you how to paint a fantasy woman portrait with Photoshop. You'll learn how to use brush to paint properly as well as take care of details. A graphic tablet is highly recommended for this tutorial." This is an intermediate tutorial, but if you are beginner, you might want to try it. It is on the lower level difficulty of the intermediate tutorials.
Please follow and like us: