Its mid December and the year is winding down fast. With the new year approaching, I have some new ideas and plans that will be implemented. With the new plans, I will be spending my extra time working on those ideas.
One of those plans to hopefully add more Adobe products to the monthly tutorial collections. I am planning to add Lightroom tutorials and Illustrator tutorials to the list of collection articles posted each month.
I might add more tutorial ideas each month but right now, I am still in the research mode to see if these tutorials will be something the readers are looking for and want.
For now, here is November's collection of Photoshop tutorials. Enjoy!
The Photoshop Tutorial Collections
As with previous collections, we look for only the best Photoshop tutorials created each month. Not just a large collection of all the tutorials created during the month. There are plenty of other design sites doing that. At Evolutionary Designs, we choose to share only articles that are helpful to our readers or just plain cool.
If you are a Photoshop tutorial writer, start commenting on these articles so we can find your awesome tutorials, if they are what our readers are looking for, then we will share your articles. If you are looking for a place to create killer tutorials, we are excepting guest writers and staff writers to submit articles for publications. Please contact us for details!
The Best Photoshop Tutorials Created in November
This November didn't have that many tutorials so I only listed a few of my favorites. These are mostly beginner and intermediate Photoshop manipulation and one retouch tutorial. These are all great tutorials and will teach how to use the Photoshop tutorials.
Note: Images used throughout this collection are previews from each tutorial. If you are the owner of these images or if you do not want your tutorial listed on any of our collections, please contact us and we can remove them.
Create an Underwater Scene of a Mermaid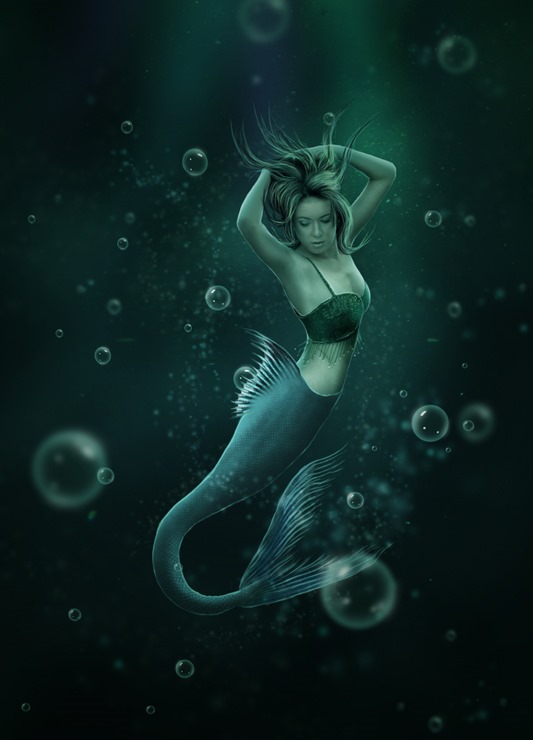 "In this tutorial, you will start from creating underwater scene with only one stock. Then, you will make beautiful mermaid tail. After that, you can make water bubbles. After all, you will finish by creating nice adjustments, to match all colors. You'll need Photoshop CS5.5 or newer to follow this tutorial." This is an intermediate tutorial.
How to Create an Awesome Fiery Grim Reaper by Combining Images

"We will create an intense and grim death manipulation using blending modes and other techniques. The tutorial it is easy to follow and can be completed even by complete beginners. Be aware of my use of blending modes in order to quickly achieve spectacular effects and skip complicated selection." This an intermediate tutorial and that is only because you need a firm understanding of the Photoshop tools used in this tutorial.
Create Rocky Face Manipulation with Abstract Lighting Effect in Photoshop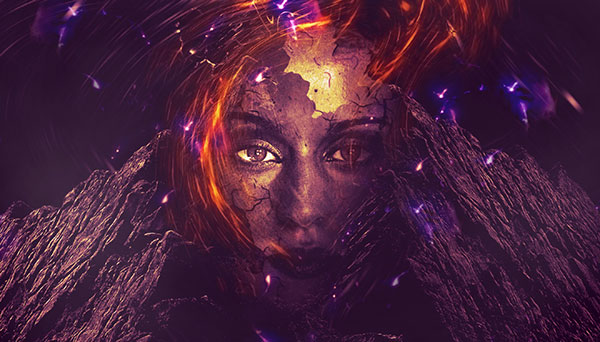 "In this tutorial, I will show you the process of creating this Rocky Face Manipulation with Abstract Lighting Effect in Photoshop. You will learn some interesting methods of creating nice-looking abstract line effects and some fancy colouring technique with adjustment layers." This is an intermediate tutorial.
How To Create a Realistic Painted Effect in Photoshop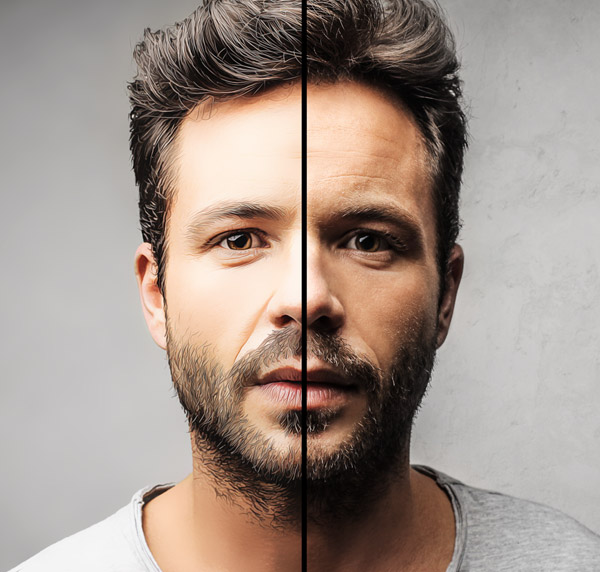 "There's some talented artists out there who can hand paint stunning hyper-realistic art, but those kinds of skills are something us mere mortals can only dream of. Thankfully with the help of Photoshop it's possible to create cool effects to mimic the style of painted images. In today's tutorial I show you a few steps that will transform a photograph into a digitally painted piece of art with detailed brush strokes and blotchy colours." This is a beginner level tutorial.
Old Man Portrait Retouching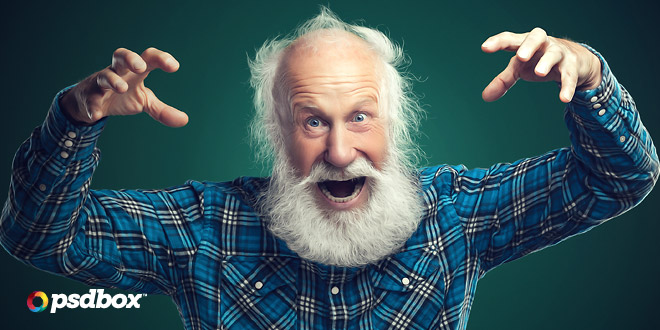 "In this retouching tutorial I will show you how I changed a dark grey background with something more colorful. We will clean the face of the model reconstructing the teeth using the Clone Stamp Tool and the face using the powerful but simple technique of frequency separation. We'll also make color and light adjustments for a more impactful effect and will smoothen the skin of the model for a more surreal look." This is a beginner tutorial.
Please follow and like us: