Disclosure: We are a professional review site that receives compensation from the companies whose products we review. We test each product thoroughly and give high marks to only the very best. We are independently owned and the opinions expressed here are our own.
It's the middle of November and so its time to start sharing more monthly Photoshop tutorial collections.  Over the last few months I have been busy with an old job, new job with lots travel and now new health issues. With everything going on, I haven't have time or the energy to work the Photoshop tutorial collections. Over those last few months, I have wanted to get back to the Photoshop collections.
So I have decided to start back on the Photoshop tutorial collections. Since going back to February tutorials isn't that easy to track down without combing through pages of tutorial sites, I have started back in September and will post articles until have I caught up. Unfortunately, since there are missing months, Evolutionary Designs will probably not feature a best of Photoshop tutorials of 2014 this year.
As with previous collections, we look for only the best Photoshop tutorials created each month. Not just a large collection of all the tutorials created during the month. There are plenty of other design sites doing that. At Evolutionary Designs, we choose to share only articles that are helpful to our readers or just plain cool.
If you are a Photoshop tutorial writer, start commenting on these articles so we can find your awesome tutorials, if they are what our readers are looking for, then we will share your articles. If you are looking for a place to create killer tutorials, we are excepting guest writers and staff writers to submit articles for publications. Please contact us for details!
The Best Photoshop Tutorials Created in September
September was a great month for Photoshop tutorials. There wasn't as much as I am use to seeing, but of those that were created, the ones I listed are good one to try and learn from. The tutorials I have added to our monthly Photoshop tutorial collection are mostly intermediate level tutorials with a few beginner level ones mixed in. If you been around Photoshop for a little while, don't hesitate to try these out. You will learn a lot from them.
This collection includes a mixture of photo manipulation tutorials, how to create portfolio mock up and few photography related tutorials. Check them out and let us know what you think…
Note: Images used throughout this collection are previews from each tutorial. If you are the owner of these images or if you do not want your tutorial listed on any of our collections, please contact us and we can remove them.
Create an Anti-Alcohol Concept Artwork with Photoshop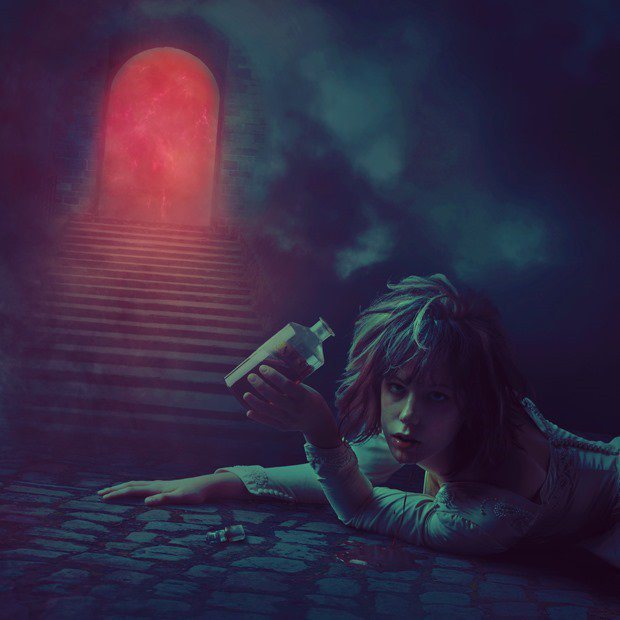 "We'll start this tutorial by setting up a scene from the sky, ground and stair images. Then we'll add the model and do some retouch on her. Later we'll use the smoke image to build up a dark and mysterious atmosphere. After making the blood we'll use some adjustment layers to enhance the color and contrast of the whole pic. Then we'll take care of the lighting and create a special effect for the "gate of hell" with a few adjustment layers, brush and nebula texture. We'll use an adjustment layer to enhance the final result. You should use Photoshop CS3 or newer to follow this tutorial properly." This is an intermediate tutorial.
Born of the Dragon – Create this Symbolic Gothic Composite in Photoshop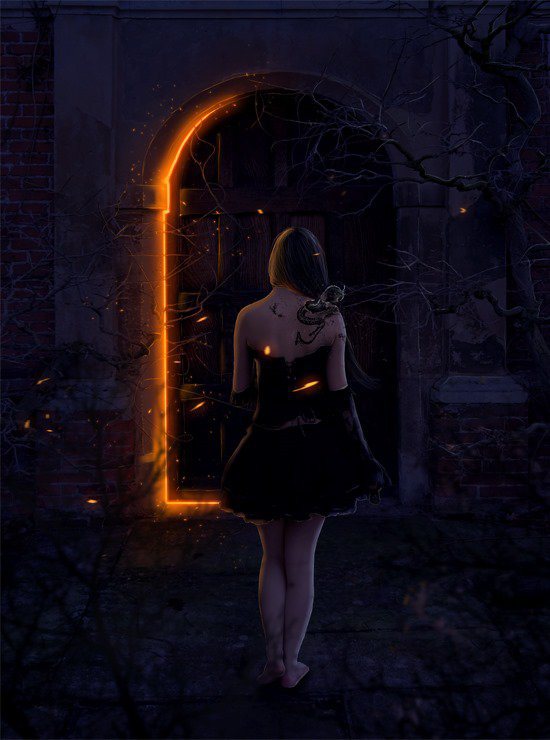 "In this tutorial you will learn, how to make this gothic and symbolic photo manipulation. I'll show you basics of Photoshop, like making night or create lights and shadows. You can read extra tips about photo manipulations and you will learn, how to make living tattoo! You will be making better photo manipulations and works in the future, by reading this." This a great tutorial and is intermediate tutorial.
Omega – Create this Abstract Composite With Only Three Resources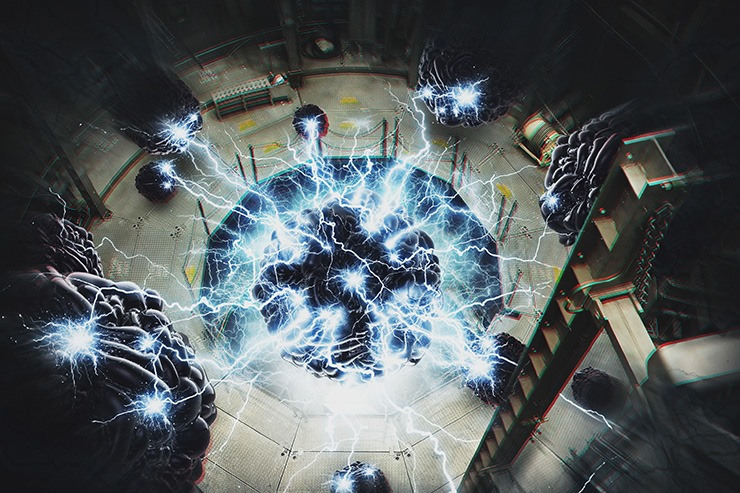 "In this tutorial, you'll learn how to create abstract and fantastic photo manipulation with a immersive, 3-D and Radiation effects! You will learn how to working with Smart filters in Photoshop and use them, create your own brush from lightning's, quick and simple work techniques and many other! Then complete it with a dark or color tone effects, as you wish. This tutorial directed to improve your skills of work in Photoshop. Read this tutorial and immerse yourself in the wonderful universe of creativity!" This a great tutorial and is intermediate tutorial.
How to Create a Surreal Fish Scene with Pastel Colors in Photoshop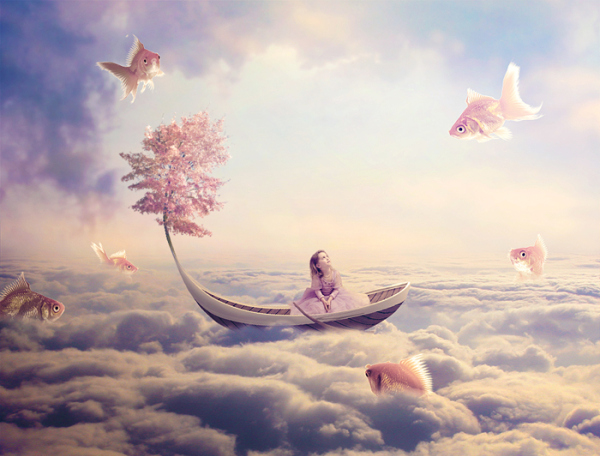 "In this tutorial I'll show you how to create a fantasy fish scene using a variety of photo manipulation techniques. You'll learn how to combine different stock images into a cohesive scene using blending, adjusting colors, masking and brush. You'll learn also how to focus on the details, work with lighting, manage your layers and more." This is a great tutorial and uses some tools that you don't use every day. It's a beginner level tutorial.
Texture Blending Techniques

"Combining textures with photos is a simple and creative way to impart a painterly quality. As I search for textures to blend with subjects, I can almost feel new synapses being formed in my brain. One idea leads to another, and sometimes I wind up with the most unlikely combinations. In every case, the process of experimentation expands my creative horizons. In this tutorial, we'll blend a beautiful texture with a hot air balloon photo. During the process, we'll learn how to hide parts of a texture without affecting density, how to drain color from a texture, and how to create a unique scorched border effect." Using layers in Photoshop is a powerful way to add detail and change the look and field of your design project. This is a beginner level tutorial.
Create Underwater Themed Abstract Piece in Photoshop and Cinema 4D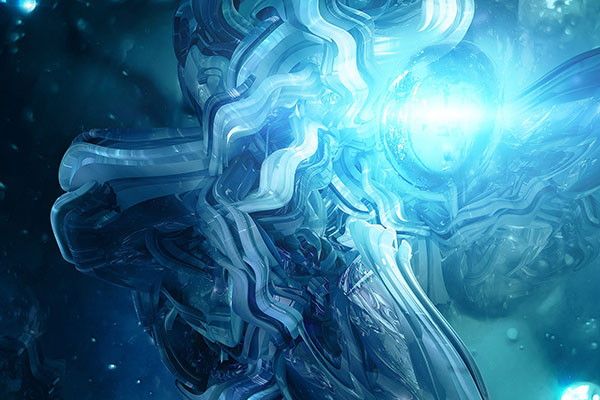 "In this tutorial, I will teach you to create a Underwater Themed Abstract Piece similar to my own piece "Marianas Trench", which includes photo manipulation, 3D modeling and Photoshop postwork." This is an intermediate tutorial and you will need to use and access to Cinema 4D." If you do not have a copy you can use the original 3D render. Its on the tutorial page.
Manipulate a Man Portrait into Dark Wizard in Photoshop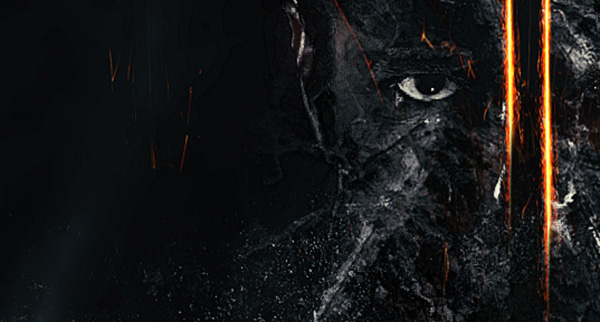 "In this tutorial, I will show you the steps I took to manipulate a man portrait into dark wizard in Photoshop. We will use some bare metal texture and fire stock images, plus a number of image adjustment techniques to form this effect."  I love these dark photo manipulation tutorials. This is another good tutorial and it is for intermediate level users. Even if you are a beginner, this a great tutorial to learn from.
How to Create a Retro Desaturation Photo Effect in Photoshop CS6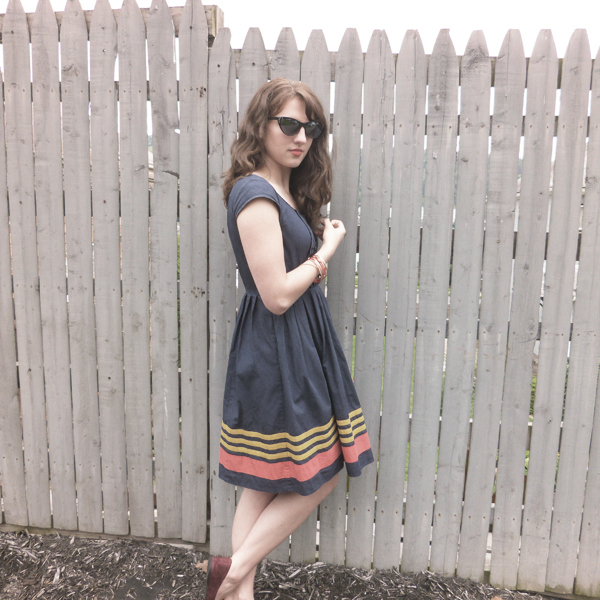 "In this tutorial I'll show you how to create a retro desaturation photo effect in Photoshop CS6." This is a beginner level tutorial.
Learn How to Apply 2 Retro Effects to Your Photos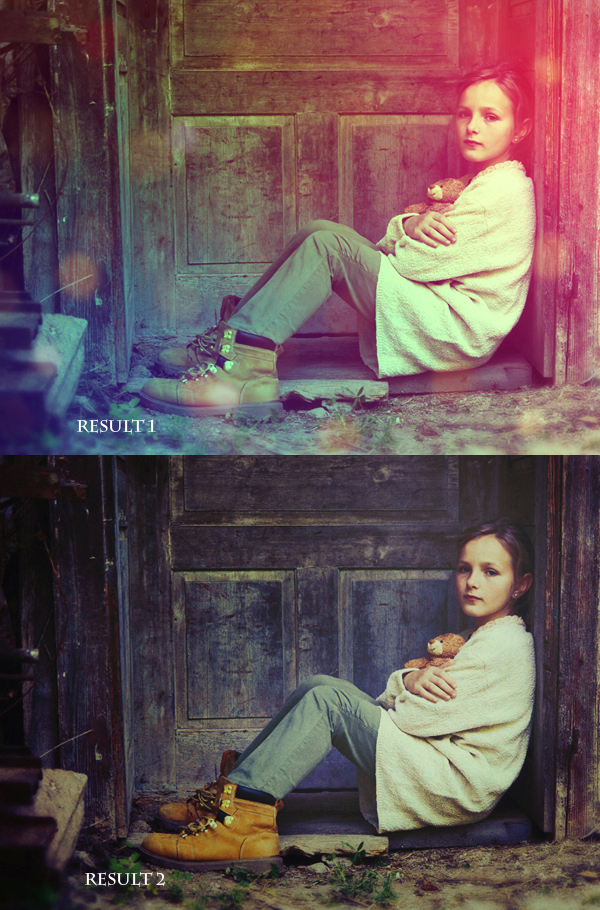 "In this Photoshop tutorial I'll show you how to create two nice retro effects using adjustment layers, brush and texture." This is a beginner level tutorial.
Create a Clean and Simple Portfolio Design in Photoshop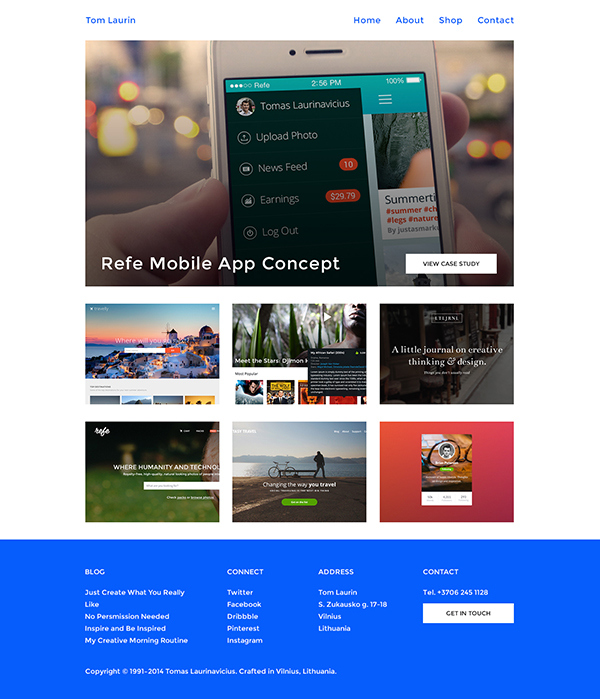 "In this tutorial I'll show you how to create a clean and simple looking portfolio showcasing any kind of visual work."  This is a beginner level tutorial
Please follow and like us: