January is almost over so its time to post another monthly Photoshop tutorial collection. We are finally caught up with last year's monthly monthly Photoshop Tutorial collections.Next week I plan on posting for our yearly best of collection.
As with previous collections, we look for only the best Photoshop tutorials created each month. Not just a large collection of all the tutorials created during the month. There are plenty of other design sites doing that. At Evolutionary Designs, we choose to share only articles that are helpful to our readers or just plain cool.
If you are a Photoshop tutorial writer, start commenting on these articles so we can find your awesome tutorials, if they are what our readers are looking for, then we will share your articles. If you are looking for a place to create killer tutorials, we are excepting guest writers and staff writers to submit articles for publications. Please contact us for details!
Photoshop Tutorials Created in December
December  was a great month for Photoshop tutorials. There were a lot of beginner and intermediate level photo manipulation tutorials with a few more advanced tutorials created. Out of those created, I found 12 great tutorials for December. Check them out, give them a try, and let us know what you thought in the comment section.
Note: Images used throughout this collection are previews from each tutorial. If you are the owner of these images or if you do not want your tutorial listed on any of our collections, please contact us and we can remove them.
CREATE "TRAPPED IN THE TREES" PHOTO MANIPULATION IN PHOTOSHOP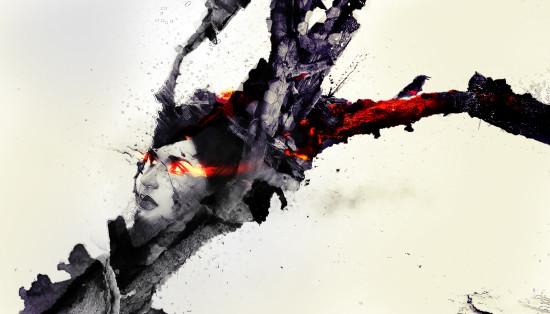 "In this tutorial, I will show you the processes of creating this unique "Trapped in the trees" photo manipulation in Photoshop. The idea of this photo manipulation is to surround a face with tree trunks and branches and create a trapped effect. We will achieve this by utilising a few simple Photoshop techniques." This is an intermediate tutorial, that will test your skills.
Create a Wonderful Midnight Photo Manipulation in Photoshop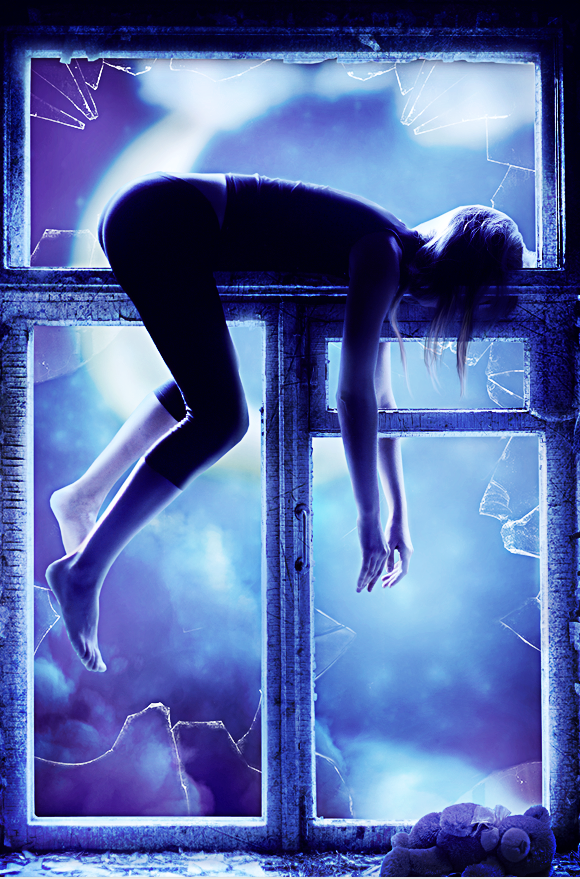 "Learn how to create this dreamy artwork by Fabrizio Panattoni! In this Photoshop tutorial, Fabrizio will show you how to add broken glass, create a blue color tint, and finish it off with a dreamy glow." This is an intermediate beginner level tutorial.
Create a Chilling Abstract Using Photos and Textures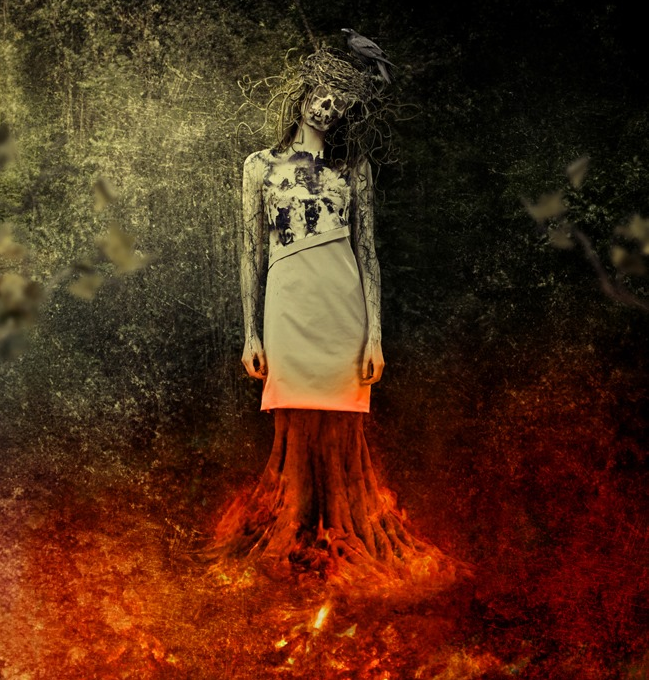 "Want to create something creepy in Photoshop? Then try out this tutorial by Jenny Le. In this tutorial, you'll learn how to create an abstract scene that features a creepy flaming tree-woman. You will learn various manipulation techniques such as creating lighting effects and applying textures." This is an intermediate level tutorial
Create a Fiery City War Scene in Photoshop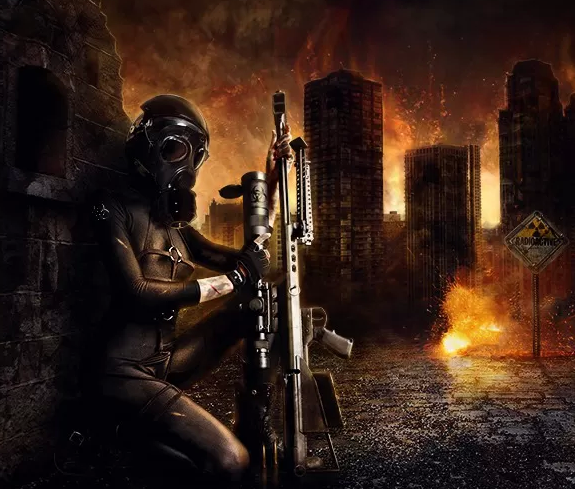 "Learn how to create this amazing photo manipulation by Andrea García! This tutorial starts by compositing the city landscape using several stock photos then moves on to adding fire and flame. After that, you'll learn how to add a gas mask to a model and finish up with a warm color effect and a few additional details." This is an intermediate tutorial.
The Grim Reapers Side Job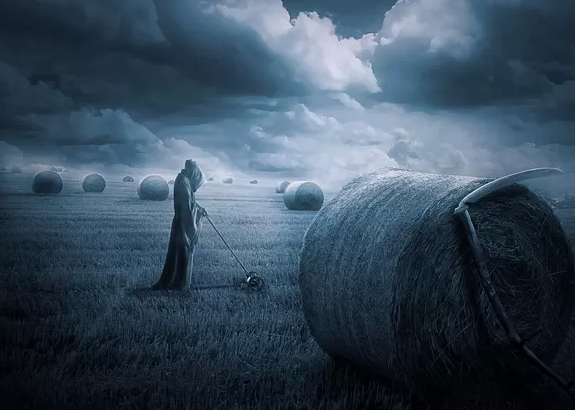 "Learn how to create this eerie photo manipulation of the Grim Reaper's side job – mowing! This simple tutorial is great for beginner photo manipulators and will show you how to quickly combine photos, warp them into your scene, and add a cold blue color effect that eliminates all need for color matching." This is an interesting tutorial that uses a lot of useful tools in Photoshop even though this is an intermediate tutorial, give it a try it.
How to Create a Breathtaking Medieval Manipulation with Realistic Deteriorated Flags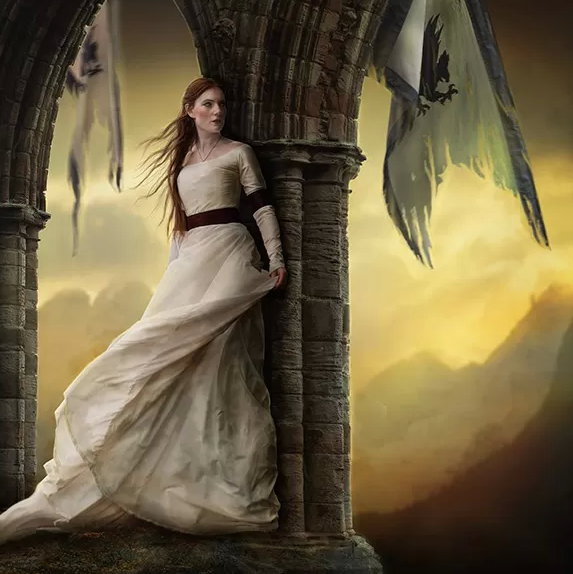 "Learn how to create this windy photo manipulation of a woman leaning on columns with deteriorated flags. You'll learn how to combine images, manipulate them to fir the windy scene, and work with lighting and shadows." This is an intermediate tutorial.
The Ultimate Guide to Adjustment Layers – Channel Mixer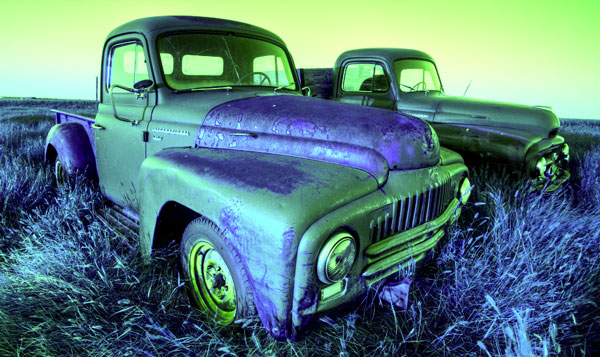 "In this tutorial, we are going to learn how to create hand-tinted grayscale image effects with the Channel Mixer Adjustment Layer in Photoshop." This a great video tutorial for beginners to help you get familiar with the adjustment layers.
10 Type Tools You Probably Aren't Using in Photoshop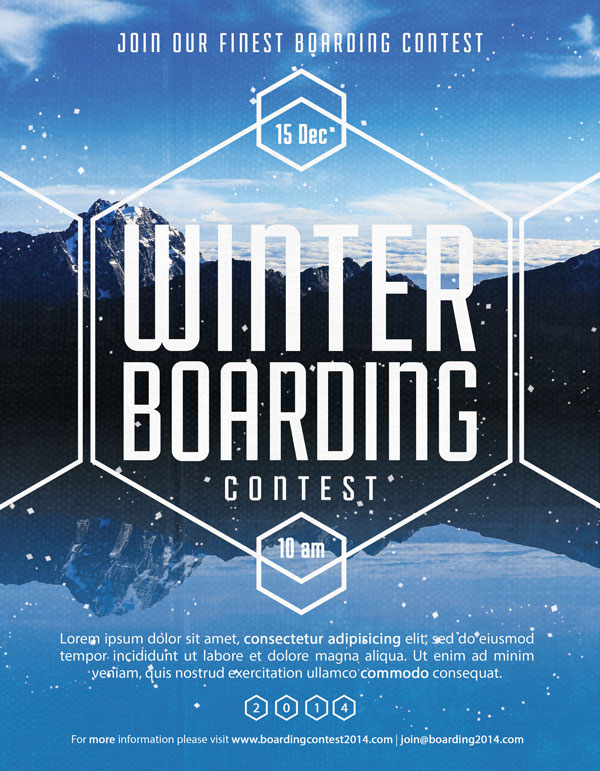 "Although Photoshop is mainly considered an image editing application, it also includes a lot of features to help you work with text. In this tutorial, we are going to focus on some of the lesser known type tools of Photoshop CC." A great list of tools every beginner should know.
Create a Mobile Weather App Interface in Photoshop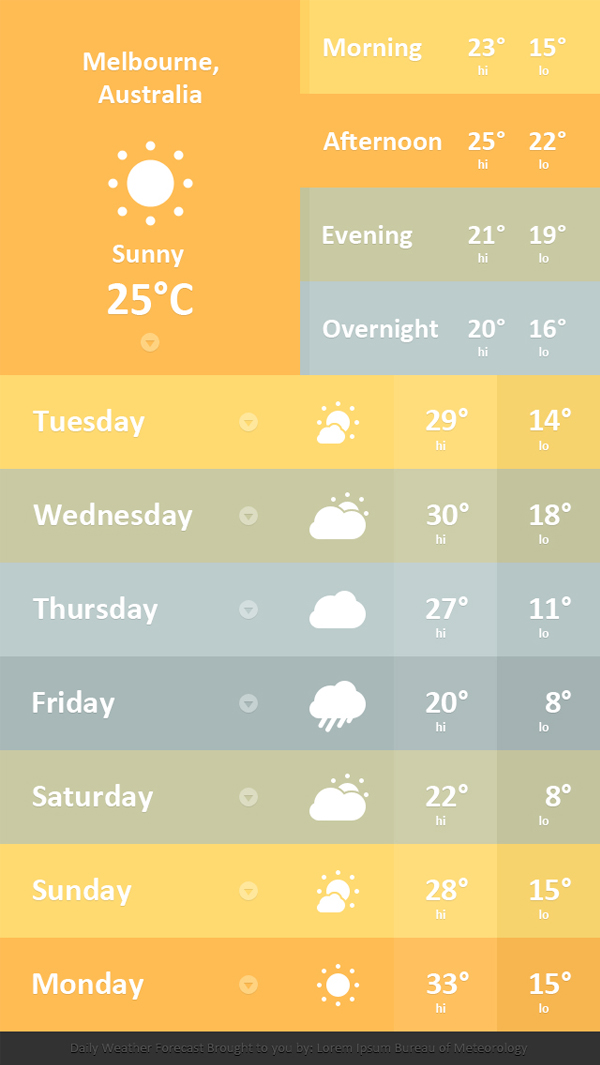 "Mobile app design is one of the fastest growing fields in the design industry. In this tutorial, we will show you how to design a mobile app design interface using many of the tools in Adobe Photoshop. We will begin by showing you how to set up a grid and create a simple background. We will then show you how to take advantage of the Snap to Grid feature and use basic masking and vector shapes to create a set of flat icons. Finally, we will use the Rectangle Tool, some text, and basic blending and aligning techniques to create the additional components of a weather app interface." Cool little tutorial on how to create a weather app graphic.
How to Create a Dramatic Digital Painting in Photoshop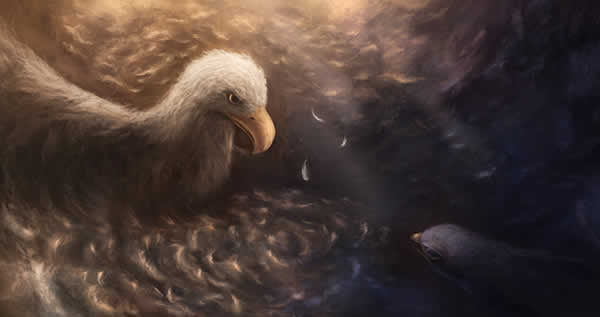 "In this tutorial, I will take you through the process of creating a dramatic digital painting in Photoshop, and show you how to illustrate an eagle and falcon battling it out in the sky." This is a cool, but advanced tutorial. This is a hard one, but it teaches you to paint in Photoshop.
10 Things You Need to Know About Masking in Photoshop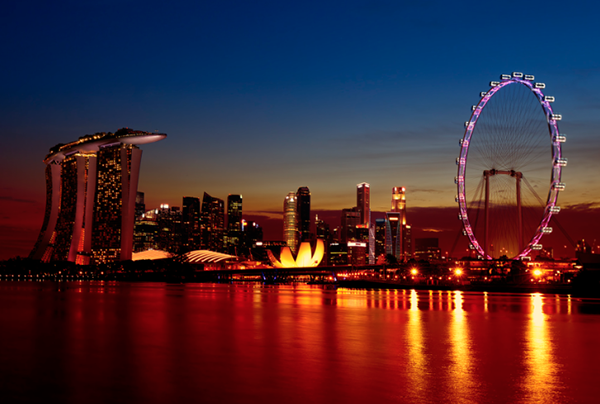 "Masking is one of the most important techniques or skills to learn in Photoshop. In this tutorial, we will explain 10 things you need to know about masking in Photoshop to help you apply interesting and exciting effects to your images."  Ten great tips you need to know about masking that every Photoshop user should know!
The Ultimate Guide to Adjustment Layers – Color Lookup and Photo Filter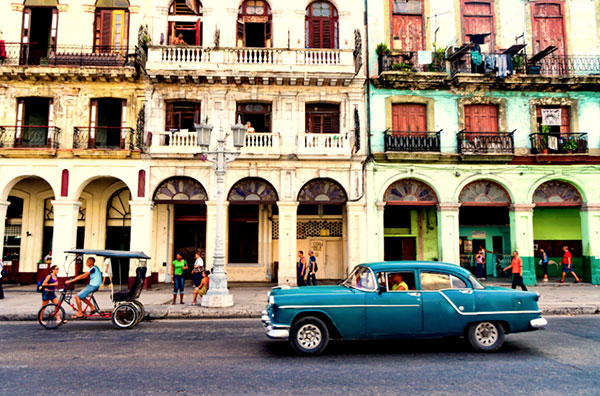 Please follow and like us: