On September 2nd, 2014, Yoast announced the released an ebook called "Optimize your WordPress Site"  The book is 152 pages that was written to help you optimize every part of your WordPress site. The book talks about SEO, navigation, usability, and tips to increase your sales. They even go into details about conversion research and how to interpret your data using Google Analytics and even help you create a social media strategy.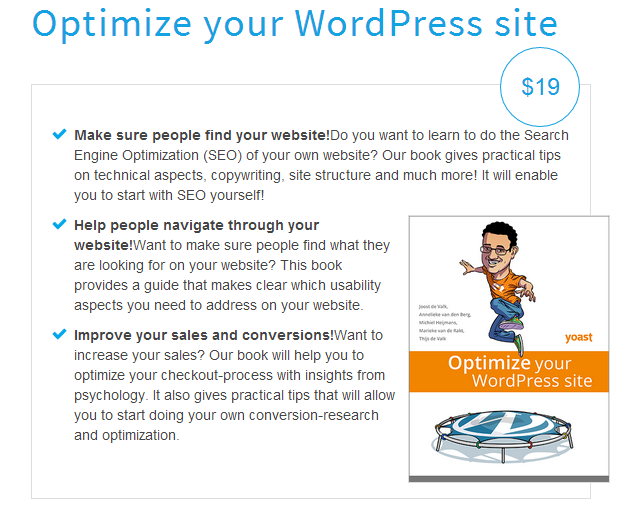 This book was put together by the writers of Yoast, who are experts in their fields of SEO, WordPress navigation, coversion, analytics, and social media. They wrote this ebook for those who already have a website up and running and need help to optimize their sites.
You can purchase "Optimize your WordPress site" from Yoast's website along with their other great WordPress tools. The ebook is only $19 and wil help you expand your website knowledge and power on how to bring traffic to your site and convert it to sales!
Please follow and like us: