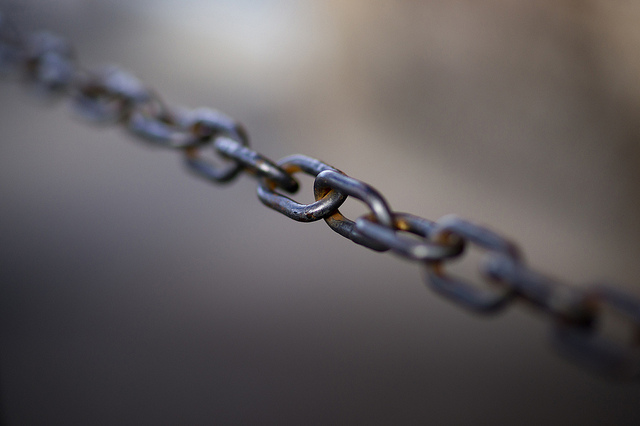 One of my favorite articles to write for Evolutionary Designs was the weekly link love (link share) articles for new media and most of our readers liked the articles. They received a lot regular traffic and they still receive a bit of traffic over time. Image Source: Flickr
But with work and personal life, I had to cut back on the amount of articles I read and write. So a large portion of the articles I write were cut back including the link share articles. But  over the last few weeks, I have wanted to bring these articles back.
Although I haven't decided on a format or what topics will be covered in these Weekly New Media News Updates, I do plan to share articles related to web/graphic design, WordPress, social media, SEO, marketing, blogging, and photography.
This week's New Media News Update were read earlier this week and most were published on some of my favorite sites earlier this week.
Design – Web and Graphic Design
Create Reflection Effect Using CSS3 and Reflection.js – "In today's tutorial, I am going to show you how to create an image reflection effect with two versions. The first one is using CSS3 alone while in the second version, we will be using Reflection.js."
10 Reasons Why You NEED to Launch Your Online Portfolio NOW – "Here are a few of the reasons why you should start a portfolio website right NOW:"
How To Unload Unnecessary CSS With Grunt – "Using a framework, like Bootstrap and Foundation, is one of the fastest ways to build a responsive website. These frameworks have all the things needed, including the Grid and the User Interface components to build a decent, functioning website."
Red Color in Web Design: Provocative or Attractive? –"The color red is the most sexy, passionate and provocative. In the color psychology, red symbolizes energy, love and emotions. A man gives red roses to a girl he is in love with; when a girl is in love she secretly draws red hearts in her diary. Another positive meaning of the red color is appetite stimulation."
Design Resources – Free and Premium
Free Wedding Badges Pack – "Today we have another great freebie for you thanks to our good friends at Vecteezy. It's something you don't see every day, a set of beautiful, free wedding badges, specially designed for you, our readers. You can use these badges freely in your personal and commercial projects."
15 Beautiful Free Sports Vectors – "Everybody probably loves some sort of sport and everybody loves free vectors, and that is why we decided to make a free sports vectors compilation. There are a lot of round-ups these days on the hundreds of design blogs that  are around today. Most of them refer to WordPress or Photoshop. There are less and less vector round-ups and even fewer sports vectors round-ups."
50 Free CSS-Only Icons for Website Graphics – "This gallery includes fifty examples of my favorite CSS-based icon designs. Some are animated while others are static interface pieces. These range from general purpose icon sets to character designs created purely within HTML/CSS code. The latter doesn't have much practical use but it's definitely a way of showing off your skillset."
Master Photoshop With These 10 Awesome Plugins –"Photoshop is an amazing tool which revolutionised many industries such as photography, press or advertising because it offers a good environment for editing or building graphical images from scratch. If you know how to use it you can do everything starting with simply enhancing a photo and all the way to intricate web layouts."
Get 34 Premium WordPress Themes & Plugins + Updates & More – Just $47 –"Here you will find 21 premium WordPress themes and 13 awesome WP Plugins that will please even the most eccentric client!"
Social Media & Marketing
A Web Designer's Guide to Marketing on Facebook –"You have to go where your audience  bis. Web designers should market themselves to businesses, startups, non-profits, and one of the best places to connect with professionals in the corporate world is LinkedIn. Twitter is great for making connections with other web professionals who can lead you to new clients, and Behance is a common portfolio platform that many use for research."
How to Use Behavioral Triggers to Spur Social Media Actions –"In this article I'll show you four ways you can use behavioral triggers to get more out of your social media marketing."
5 Ways to Connect With Your Fans Using Visual Content –"In this article you'll find five ways you can use images and video to connect with and add value for your audience."
6 Tips to Boost Your Twitter Conversations –"In this article I'll tell you six ways you can start Twitter conversations and keep your followers' attention."
WordPress
How to Add a Color Tinted Full Width Google Map in WordPress –"In this short tutorial, I'm going to show you how to easily make a Google Map look more integrated with your branding and website. We used this technique in our Hayden WordPress theme and you can easily see there is a world of difference between this approach and a standard map."
Amazing & fresh WordPress hacks – "It's been a long time that I haven't published a compilation of super useful WordPress hacks. Well, here's a list of amazing and fresh snippets from my personal bookmarks."
How to Create a Survey in WordPress With Gravity Forms – "Understanding your audience is crucial for the success of any business or community. One of the best way to get to know your audience is by asking them questions via online surveys on your site. In this article, we will show you how to create a survey in WordPress with Gravity Forms."
Please follow and like us: