Disclosure: We are a professional review site that receives compensation from the companies whose products we review. We test each product thoroughly and give high marks to only the very best. We are independently owned and the opinions expressed here are our own.
Today my friend Hesham of Author Review and WP Reviews just released his latest update. Among other things, it has default criteria fields! Now you can create a new set of criteria for your reviews and enable them across new and old reviews on your site.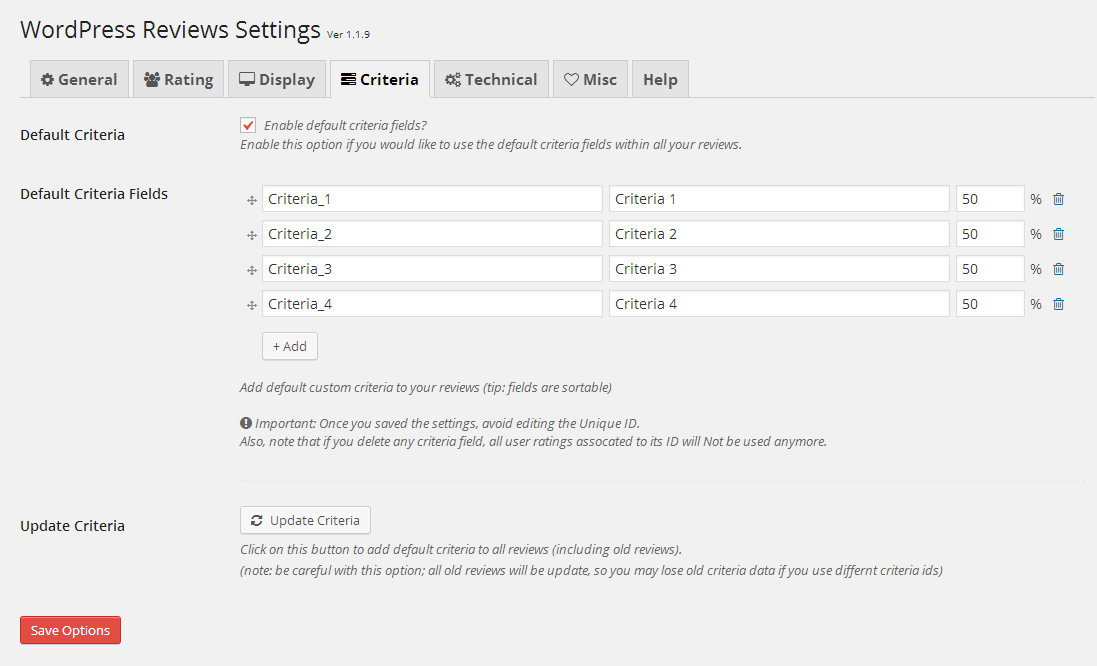 WP Reviews V1.1.9 Update
About a month ago I met up with Hesham to catch up on things and one of the things we talked about in depth were some future updates he had planned for WP Reviews. One of the updates I had been looking forward to was the Criteria update and now that it is here, I have to say I am excited.
This update will make adding default criteria to a review a easier and save you time. Plus it will always be in the same order as previous articles.
How Does WP Reviews Criteria Update Work?
For the first part of the update, there was a tab called Criteria added to the plugin settings page. Under this tab, you will now be able to setup and enable criteria for your reviews. These settings would be used as "default" settings that you plan on using on all reviews. In addition to this new feature, you can also click on a button on that tab that will update the criteria settings on all past reviews. Just make sure this criteria makes sense for those old reviews. You will also loose your data that previous users have added to the review.
Another great feature that was added was the option to import reviews to your WordPress site. All you have to do is use XML or CSV files, this way you do not have to keep repeating fields that most WordPress importing plugins can't or fail to import. I haven't had the chance to use a importing plugin in a while, but this feature does sound useful.
Once the reviews are imported, you can then create the default fields for the criteria in the WordPress Reviews Plugin settings, then click the update criteria button. It's that simple!
For more information about the plugin check out my review or to purchase this plugin, click here.
Please follow and like us: