Last week I wrote about the new version of Topaz B&W Effects that would be releasing soon. On Thursday, April 11th, Topaz Labs released Topaz B&W Effects 2.1. This is a free upgrade for those that have already purchased an earlier version of this great plugin. For those that haven't already purchased Topaz B&B Effects, you can purchase it with a 30% discount code. Simply use code "bw21" to get your 30% discount off of B&W Effects or the Bundle. The code is valid until April 21, 2013.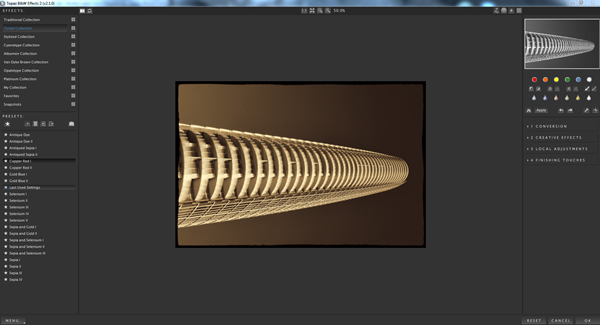 Topaz B&W Effects 2.1
If you are looking for a tool that will convert your color images to black and white, then this is the tool for you. It's a plugin that is design to work with Photoshop CS3-CS6 (32-bit and 64-bit), Photoshop Elements 6-11, PaintShop Pro, Photo Impact Serif Photo Plus, Aperture 2 and 3, iPhoto Lightroom 2-4 via Topaz Fusion Express and photoFXlab.
For more information about Topaz B&W Effects 2.1 check out my review that I wrote up last week. Also check out the webinars that Topaz Labs has to offer. There are few good ones coming up this week about Black and White photography and about Topaz B&W Effects 2.1.
Please follow and like us: