Recently my good friend Hesham over at ThesisAwesome.com made some changes to his premium Thesis Skin site. First of all, he updating all of his thesis skins to work beautifully with the new version of Thesis, Thesis 2.0.  And second, he changed the price of the themes so that you can purchase all the themes for one low price (choose from Pro or Developer Membership Plan). As an added bonus, you can join ThesisAwesome as a free member for his great plugins for Thesis.
New Pricing Plans for ThesisAwesome Members
Its simple, ThesisAwesome now offers two memberships, the Pro and the Dev. Both membership plans have reduced pricing that you won't believe until you purchase one for yourself. With your one-time payment, you will gain access to all thesis skins in the gallery, support, and upgrades for six months from date of purchase. After the six months, you can still use any of the ThesisAwesome products on your sites for as long as you want.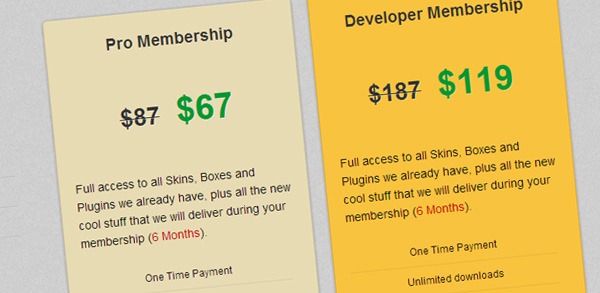 The Thesis Skins
Originally, ThesisAwesome skins were designed to run on Thesis 1.8 and Thesis was eventually upgraded to 1.8.5 and one of the best releases for that series version.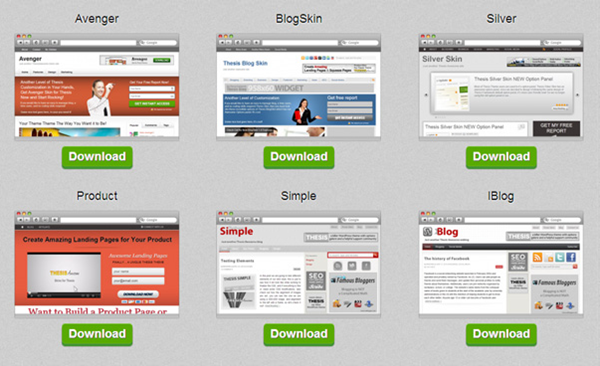 With the Release of Thesis 2.0, ThesisAwesome is migrating all of their skins to Thesis 2.0 and ThesisAwesome is already running on 2.0. Stayed tuned as works to get all of the skins to run Thesis 2.0.
Thesis 2.0
Just a reminder, in order to run ThesisAwesome Skins, you MUST purchase the Thesis Framework and install it on your WordPress site.
Thesis 2.0 is a great framework to have running on your site and many top brands rely on the Thesis Framework as their WordPress theme of choice. They choose to run Thesis because, they are built on a search engine optimized, fast-loading theme framework, that now integrates seamlessly with their revolutionary Visual Design Template Editor.
Please follow and like us: