Recently I decided to make another investment into Evolutionary Designs and purchased a premium WordPress Plugin. That plugin is CommentLuv Premium by Andy Bailey. You might have noticed that when you comment, that you have the option to add your latest article link to your comment. And if you been around the site and commenting, you even get the option to add up two of your latest articles.
CommentLuv Premium
The Free version of CommentLuv is limited with what you can do and what you can share with your readers. To get more features, you need to invest in CommentLuv Premium. With the premium version, you get access to not only to link to your ten most recent articles, but you can add up to five of your favorite/high traffic pages/articles from your site.
As a website owner, you can put the power of CommentLuv Premium to use. In addition to encouraging readers to comment on your site, you can social enticements (if they want to use Commentluv on your site they need to share/like your article), you can track your links, automatic updates, plus CommentLuv comes with eight other premium plugins integrated and few other plugins you can download (limited time offer) with CommentLuv.
CommentLuv Premium Integrated Plugins
When you install CommentLuv Premium, you also get the premium versions of G.A.S.P, TwitterLink, and KeywordName installed.
| | |
| --- | --- |
| | "Advanced version of the popular anti spambot plugin GASP. With added advanced heuristics to help prevent human generated spam from ever getting near your blog." |
| | "Increase your followers and help your readers to increase theirs by displaying their twitter name in their comments. Automatic so you don't need to edit your theme files. (WP3+)" |
| | "Allow keywords in the names of comment authors but only if they've made a certain amount of comments or have registered to your site. Rewards your readers even more!" |
G.A.S.P Premium Benefits
Anti-Bot Defense – "Commenting has become a valuable way to get attention to sites because of the link that each comment leaves behind which is why so many bots and scripts try to leave automated comments on all blogs that accept them.
Premium GASP has special code that it adds to the comment form which can only be seen by humans and so bots and scripts that try to submit their spam comments direct to your blog wont have the code and therefore the comment wont even get through the first gate!"
Human Anti-Spam Protection – "Premium GASP has a number of heuristics that you can customize to prevent the growing trend by spammers to use cheap labour to blast blogs with spam including…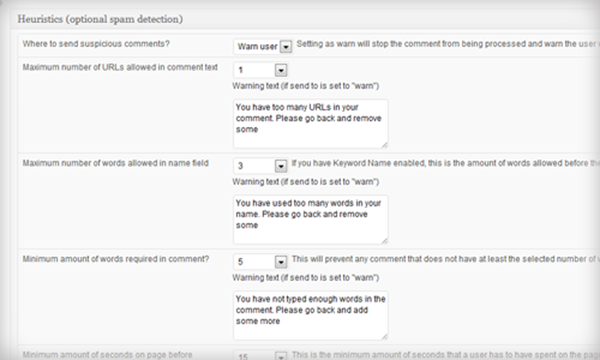 Prevent copy/paste comments by requiring that a certain amount of keypresses
Prevent being blasted with comments by requiring a user to be on the page for a certain amount of time before commenting
Restrict the amount of URLs that are entered in to the comment
Require a minimum amount of words in the comment
Set a maximum amount of words in the name field
.. and more"
Advanced Trackback Validation – "Eliminate fake trackbacks by checking to see if the IP of the computer that is sending the trackback matches the IP of the site being mentioned inside the trackback.
Go even further and parse the originating page to see if it actually has a link to your site on the page.
The plugin also has advanced fake trackback checking for sites using dodgy plugins that add hidden links back to your site to get a trackback."
Prevent/Deny Spam Hunter – "Many spammers find blogs that have comments enabled by searching for certain terms on Google, Yahoo, Baidu and MSN."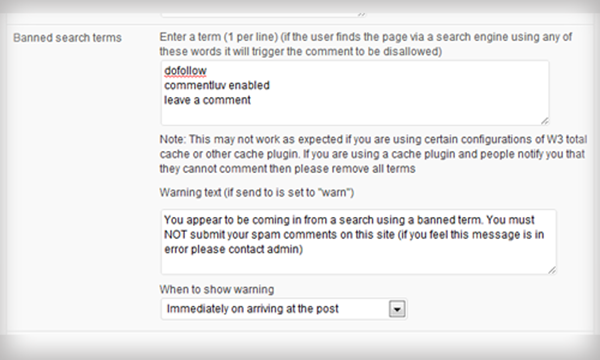 "You can send a warning to visitors if they use any of the banned terms that you set in a search engine to find your site."
Detailed Trackback Log – "See up to 50 of the last trackbacks sent to your blog and the reasons why the were rejected or accepted.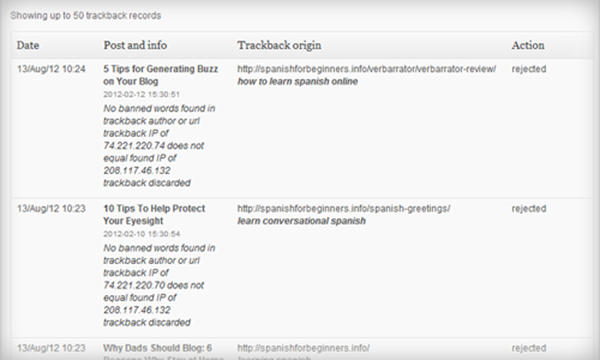 This gives you detailed analysis of all trackbacks and allows you to see which sites (if any) are trying to take advantage of your blog."
Its Captcha Free – "Don't annoy your readers by forcing them to enter complicated captcha challenges."

"A simple checkbox is all that is needed from your readers to confirm that they are not a bot.
Bots and scripts cannot see this checkbox so they can't tick it!"
TwitterLink Premium Benefits
Automatically Change Comment Form – "No need to edit any files if you're using a WordPress 3.0+ theme. Choose where it goes and how it displays."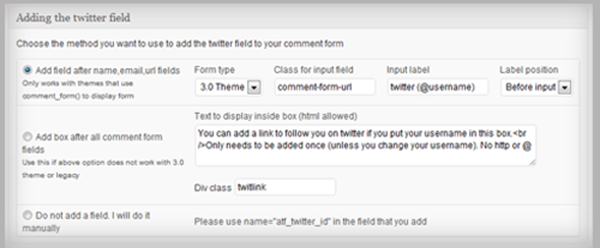 "Completely manual control if required by adding a tiny piece of code wherever you want the field to show or let the plugin add a box for you automatically and it will take care of the rest."
Choose where to display – "You have 3 different choices of where to position the users Twitter name."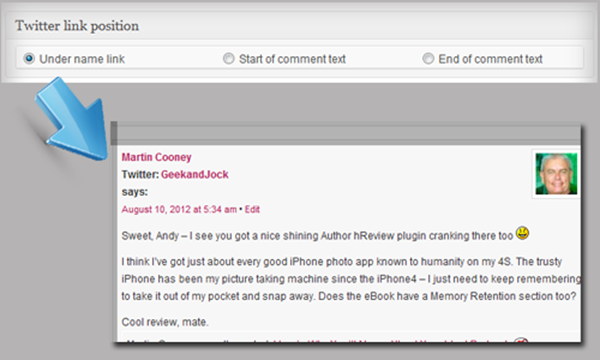 "It can go after the name or before or after the comment text.
You can even set the exact text that gets used."
Easy update, change and removal – "Admin can remove all instances of a users twittername with one click.
A user can update their twittername by entering in the new value on their next comment and it'll update over the whole blog wherever it appears."
KeywordName Premium Benefits
Reward only regular commenters – "You can allow readers to have keywords in their names but make sure you don't get blasted with fly-by keyword stuffers by setting a minimum amount of approved comments before they have the ability to show the keywords with their name."

"You can even set the maximum keywords allowed to be left."
Set your own custom text – "Choose to display the rules for getting keywords in the name and show it below your comment form however you like."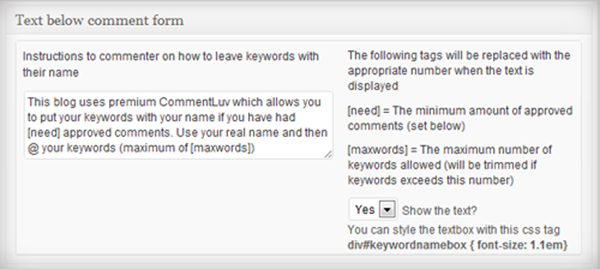 Deny ALL keywords – "Not everyone wants to allow keywords in the name field so you can set the plugin to strip out any keywords that someone tries to add."

"eg. if someone tried to leave Andy @ The ComLuv Network as their name, it would be stripped down to just Andy"
Plus Even More Great Bonuses
With the celebration of the re-launch, Andy, the creator of CommentLuv, has included for a limited time seven bonuses. Those are 15 Ways To Generate Traffic, WP Dealpon Plugin (Version 2), WP Mail Ads (with PLR), Dashboard Widget (with lonely comments), WP Auto Links, and Premium Headers Pack.
If you are thinking about purchasing CommentLuv Premium, the time is now. Andy is celebrating CommentLuv Premium one year anniversary with a dime sale. Currently this $97 premium WordPress plugin is around $23 but as more people buys this product, the price will go up. In less than a week, this great deal goes away and you will have to pay the full price or maybe wait another year and see if he offers its again at this awesome discount.
– All images quoted text comes directly from CommentLuv.
Please follow and like us: