Disclosure: We are a professional review site that receives compensation from the companies whose products we review. We test each product thoroughly and give high marks to only the very best. We are independently owned and the opinions expressed here are our own.
Please permit me to start this article with a question. What do you think is the most shared item on the social sites? If you said "images" you are right. Be it Facebook, twitter or Pinterest – the current image/photo banker we have on the internet now, images have high tendencies of being shared and going viral. With less than a thousand fans on Facebook, I have had an image get over a thousand Facebook likes in 48 hours and have personally generated a ton of traffic with images from various social platforms.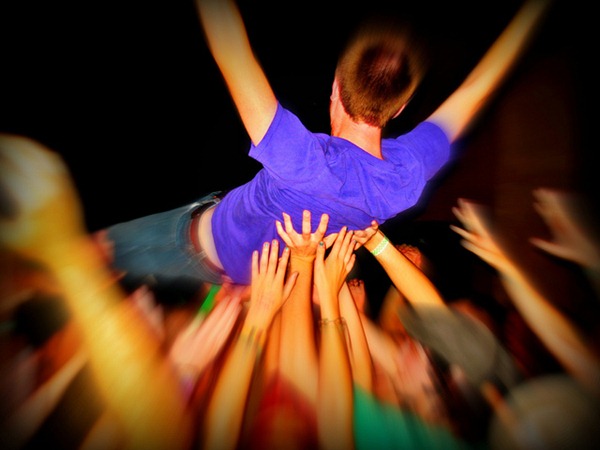 Okay, another question here mates. Why do you think some blog posts receive hundreds of retweets, Google+, repins, likes and get shared through other social networking sites? Yes, we can attribute a high percentage of this to the content/message it gives, but in most cases, I have found that such posts have at least a great image. Image Source: Flickr
However, while images can generate a ton of traffic, just any image won't work. You must find or create the right image and it must be used in the right way. What do I mean by this? I hope the following tips will explain better.
Use Great Images
Any image you plan to use on the social web must be catchy enough to hold to the attention of viewers. Potential visitors only have a few seconds to decide whether they want to click trough to your site or not. Hence the goal of every image you are using on social platforms should be to drag as much people as possible to your site. Three things you must keep to mind to using great images include; using a big image that is clear enough, avoid using over circulated images – if you can't create one on your own, buy a license for one, and lastly, ensure that the image is relevant to the target web page – don't share an image on eye problems and lead visitors to a web page on dog training.
The Common Image Formats Work Best
Sharing images on the social webs is not an avenue to showcase your technical skills. Even if you know dozen other ways to format an image, please stick with the standard image formats if you want the best result. Common image types like .jpg, .gif and .png are not only simple to use but display properly across various devices. Remember this is a social web and millions of people access it on their mobile rather than on PC.
Bring Your Blog Post Images to the Social Web
I used images before but not as aggressive as I have become post panda/penguin. While using images on the social web the standard way like most other bloggers, I have also started sharing every single image on my blog on social sites like Facebook and other social platforms like Flickr, Photobucket, Pinterest, Picassa, Instagram and even TwitPic  (a colleague introduced me to twitpic and I have loved it). Now my software review blog about Mixbook, Pinnacle and other digital product options receive good amount of social traffic than before.
Submit To Digg
Digg is one of the social platforms that many people have gotten great results with. However, if you are using digg, note that all your submissions must be in .jpg format. Additionally, the image size should be 160×120 or 160×160 pixels.  If you have been using this platform but wondering why you have never shared success stories like others, follow these guideline for your next submission. If the image is great and enticing enough, you will get great results.
Have you started using images on social networking sites? If you are yet to, what are you really waiting for? Your potential site visitors and customers can't browse the World Wide Web if they don't see. And enticing images have never failed in luring the eye, give it a try!
Please follow and like us: