Now that HTML5 and is CSS3 is out and many website designs and WordPress themes require HTML5 and CSS3 its a good idea to at least get familiar with the elements and the coding of CSS3 and HTML5. To do that you could always check out the HTML5 Resource collection I wrote back in May of 2011 or you can do a quick an easy check for certain HTML5 elements by checking HTML5 cheat sheets.
HTML5 Cheat Sheets
This collection of cheat sheets are the best HTML5 cheat sheets of 2011. Some of the cheat sheets are a little older, but the information hasn't changed much. What has changed is that some of the newer cheat sheets will have new elements that were not available when the older cheat sheets were created.  Some of the cheat sheets aren't infographic styled cheat sheets but more like a database with a search field or a traditional blog entry with a ton of quick any ease code examples for HTML5.
If you know any great HTML5/CSS3 cheat sheets that aren't listed here, please let us know by commenting below. As always, if I update this article with more information, I will add a little information about those that help make this article better.
HTML 5 Visual Cheat Sheet by Woork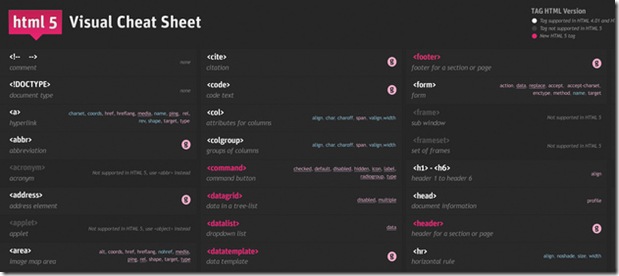 HTML5 Canvas Cheat Sheet v1.1

Easily Confused HTML5 Element Flowchart

Ultimate HTML5 Cheat Sheet [Infographic]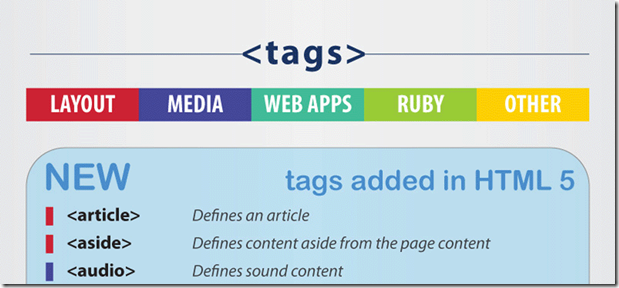 Periodic Table of the Elements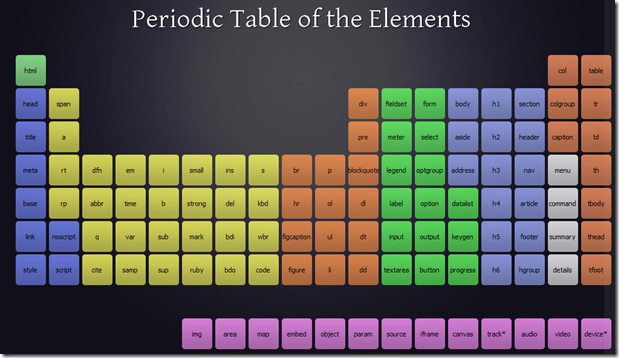 HTML5 Security Cheat sheet

Mobile HTML5 Cheat Sheet
HTML5 Cheat Sheet

HTML5 Pocket Book
HTML5 Security Cheat Sheet W3.Org HTML5 Cheat Sheet

HTML5/CSS3 Cheatsheet
Please follow and like us: