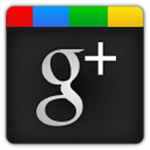 Last week I came across a great plugin that can auto post your Google Plus Updates to WordPress. The Plugin is Google+Blog and the way it works is that it will automatically retrieve your public posts and comments associate with them and create a WordPress Plugin and add the Google Plus comments.
To see the Plugin in Action check out Colby Brown's Google Plus Feed.
Additional Information
For more information on this plugin check out this Google Plus update by Daniel Treadwell
To get the plugin, you have the choice between a free version and a premium version ($10). Both versions have undergone testing but are still very new and the author isn't liable for any issues caused by the plugin.
Final Thoughts
I have not tested this plugin, but I have seen the plugin in action. It looks just like would have been posted in Google Plus. Overall I like the new plugin and think its a great way to archive all your Google Plus posts. Also, it might help bring new content to a new blog or a blog that doesn't get many updates.
But, since its so new, I am not ready to add this feature to any of my current blogs or even a test blog. However, I am thinking about setting up a temporary blog to test it out. If you plan on using I would test it out on a test site first. I have see the plugin action, it looks like works great and I have seen several other sites. Make sure to check out David Treadwell's site, there is a lot of good information and a guide for configuring the plugin. Test the plugin, learn how to configure it the way you want it, then once you know it works great for your site, set it up on your live site.
If anyone is already using this plugin, please share your results. I plan on created a test site and sharing the results.
Image Source: Iconfinder
Comments
comments
Google+ Comments