As a designer and WordPresss user I learn early on that I needed to more than just design. I found very quickly when modifying WordPress themes that you needed to know PHP and knowing a little about jQuery was also helpful. Even if you do know  coding but know how to add the code and where to place in your theme is a good idea.
I admit my coding skills are limited and I will never be a developer, but I understand PHP and jQuery. If I need something coded and I can find the code, I can add it where I need to and if the code is triggering some sort of error I can look over the code and at least to see if the syntax is correct. But after that, I have to bring in a developer to help me create code and trouble errors that I can figure out.
Today, I wanted to share with everyone the best places to find jQuery Resources. Personally, I am still a fan of reading a book or taking a class over whatever I am trying to learn. But in some cases, there aren't any classes teaching the topic I am interested in or the books or books are not helping. In the case of jQuery, I found that since jQuery is a cross-browser library for JavaScript, most training classes will lump JavaScript libraries in one chapter and doesn't really go into detail about it.
When you can't find those classes for jQuery, you have to turn to the web to figure things out.
The Best Places to Find jQuery Resources
I have gathered a collection jQuery Resource sites and tutorials that will help you get started with jQuery. Some the articles listed are mix of new and old resources and tutorials. But all will help you with learing jQuery. Even if you are advanced user, you can still find some great resources to help you expand your knowledge of jQuery. If you know of any great resource sites or tutorials that are not already listed here or you have a great one, please comment or send me a message through the contact form. Tell me where to find it and if its a good one and isn't already listed, then I will list it in this article and mention your name and link to your website or Twitter/Facebook account as finding the article for me.
jQuery.com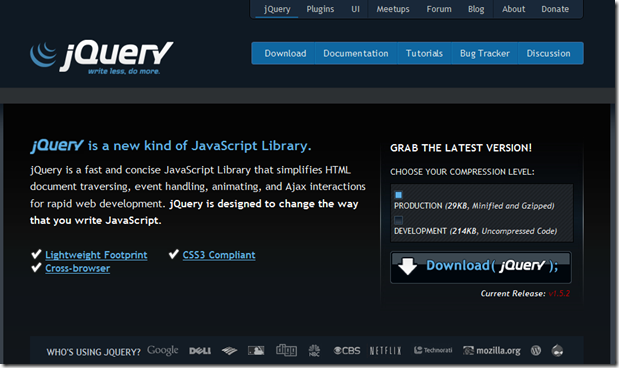 All the jQuery Resources You'll Ever Need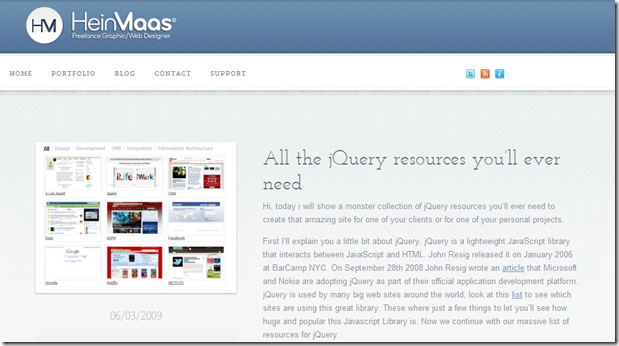 W3Schools: jQuery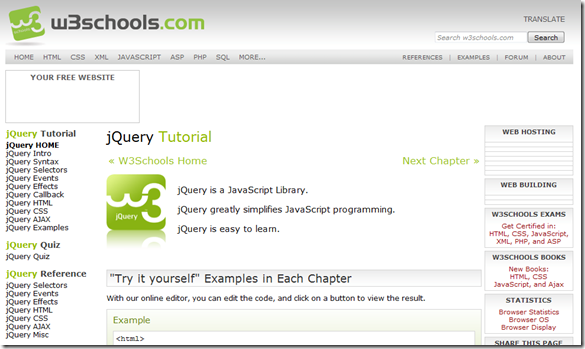 jQuery Project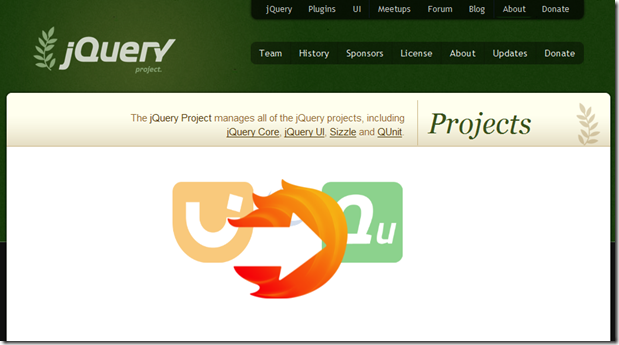 Learning jQuery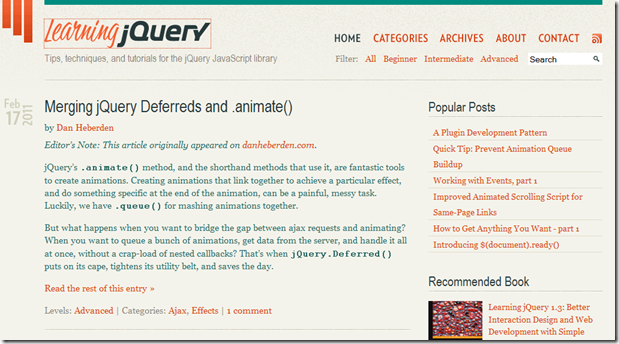 jQuery for Absolute Beginners Video Series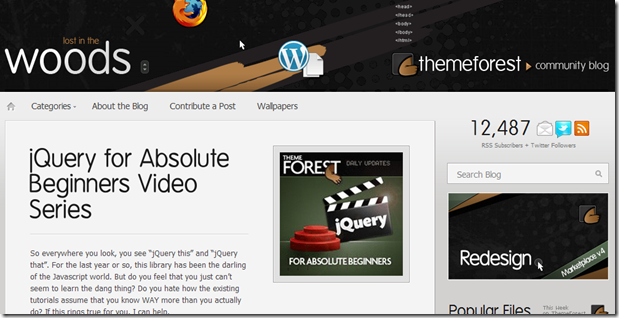 AddyOsmani.com – jQuery & JavaScript Articles for The Community
jQuery For Designers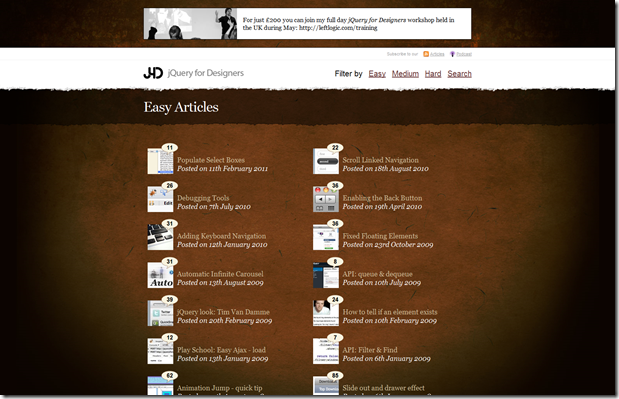 15 Days of jQuery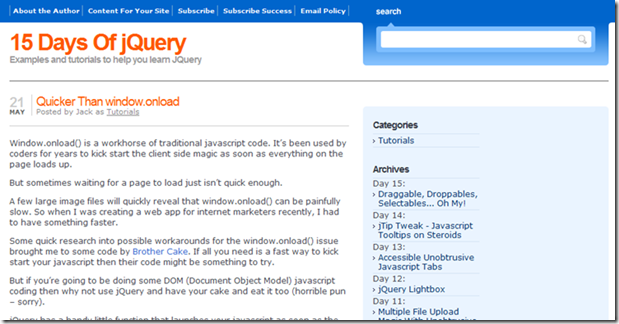 jQuery Mix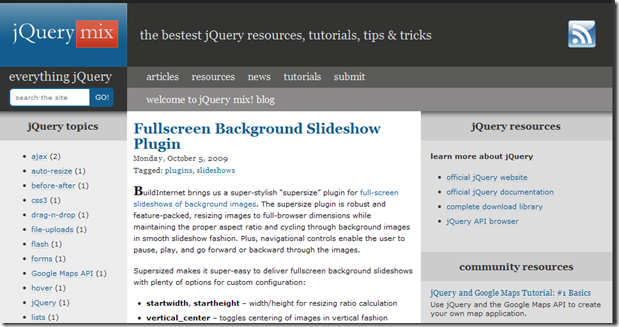 jQuery King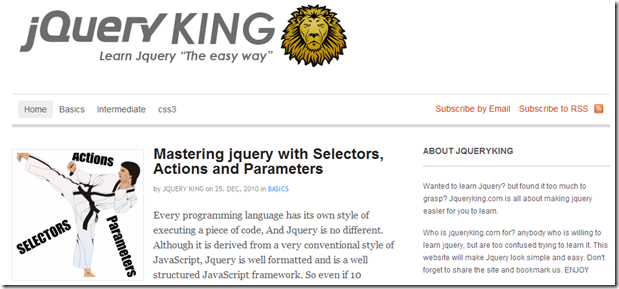 jQuerystock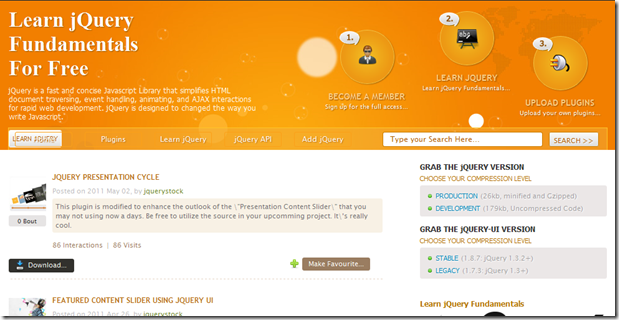 jQuery Tutorials
jQuery Tutorial for Beginners: Nothing But the Goods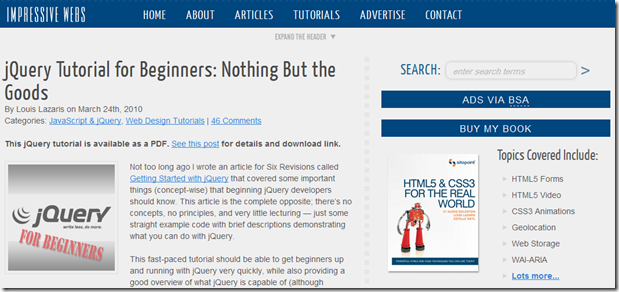 jQuery 1.5.1 Offline Learning Kit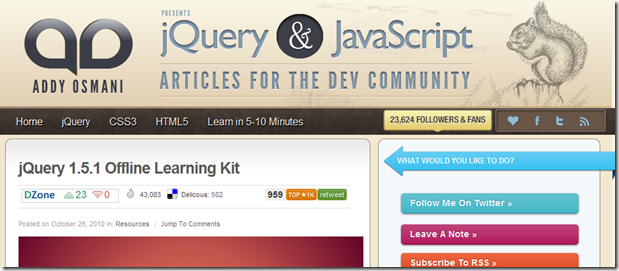 Tutorialzine – jQuery Tutorials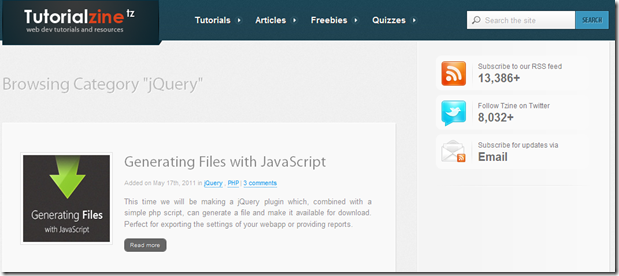 jQuery Style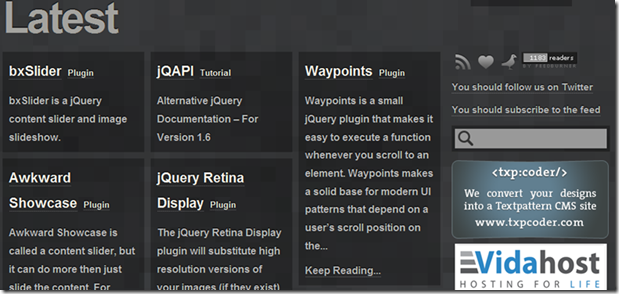 New to jQuery? Don't be Scurred…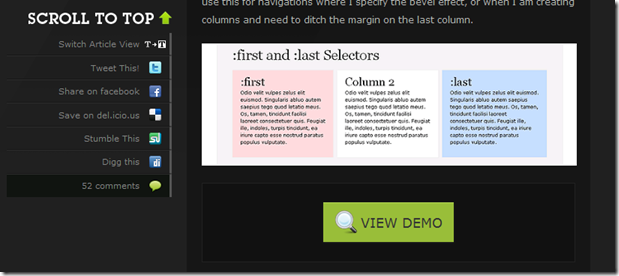 Please follow and like us: