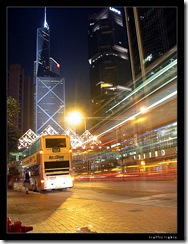 Yesterday I wrote about the different ways to generate traffic. Today, I wanted to talk about one of those avenues that works great and is only going to get better. That avenue is social media. To be more specific, Facebook traffic. Facebook is not my best social media site for referring traffic but its is steadily growing each month and the rate its growing, it will be in the top 5 traffic generating sources for my website.
Some people will say that Facebook, doesn't get traffic and its limited by what you can do on there. But, I have to disagree with Facebook not getting good traffic. At first I believed this, but now I believe it's what you invest in the network. If spend the time building a network with your Facebook friends and taking advantage of the services that Facebook offers for individuals and for business owners, then there is a potential to getting huge amounts of target traffic from them.
Learn how you can use the different tools of Facebook to your advantage and generate referring traffic from Facebook from the article I wrote over at FamousBloggers.Net for the Traffic Generation Contest.
Please check out my article  – Use Facebook to Drive Traffic To Your Site – if you want to learn how to drive traffic to your site using Facebook. In this article I talk about Facebook personal, Facebook fan pages, Facebook groups as ways to build traffic. Also mentioned in the comments, is several comments about using paid advertising through Facebook ads. I did not write about this topic since I have no experience with Facebook ads, but studies have shown that Facebook ads are a great way to get new readers and to your site. The studies also found that Facebook ads may be more successful than using Google PPC ads.
If you like the article, please support me by retweeting, digging, stumbling, Facebook share/like, share on LinkedIn, and commenting on the article. – Thanks guys!
Image Source: DeviantArt