It's that time again to share some Photoshop Tutorials! Today, I have compiled of a list of my favorite tutorials that were created or posted in the month of September, 2010.  This list has tutorials for beginners and advanced users.  I have gathered these tutorials from some of my favorite design sites .
New Tutorials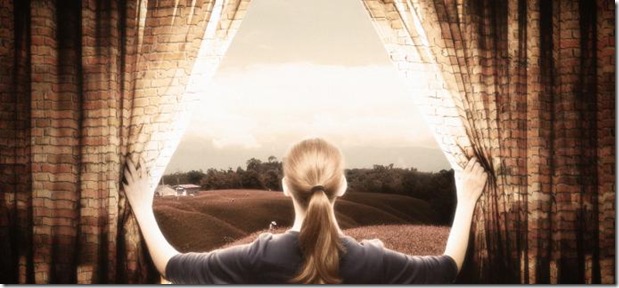 I came across this tutorial earlier today over at abduzeedo.com. Using the displace filter is new to me and this tutorial tells how it can be used to create new designs. If you carefully look at the above image and look at the curtains, you can see that the woman is spreading a break wall not a break wall designed curtain. Pretty cool huh? This article is not very hard but, it can be difficult if you are not familiar with the tools and layout of PhotoShop.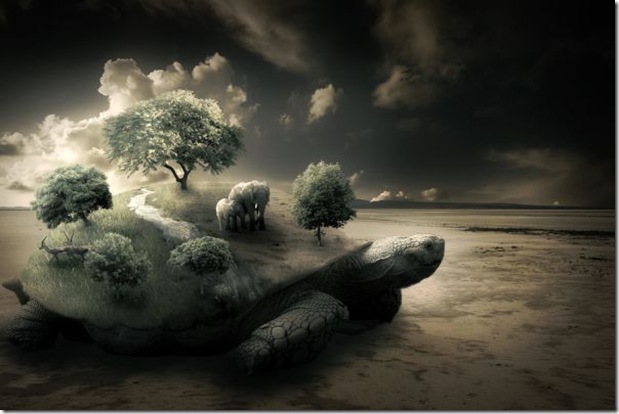 This tutorial was created using CS5, but you should be able to make this in CS4. This tutorials uses lighting and colors to create a fantasy world. This tutorial is not to hard, but you need to know how to select and pull items from an image to create this image. This tutorial is for a more advanced user.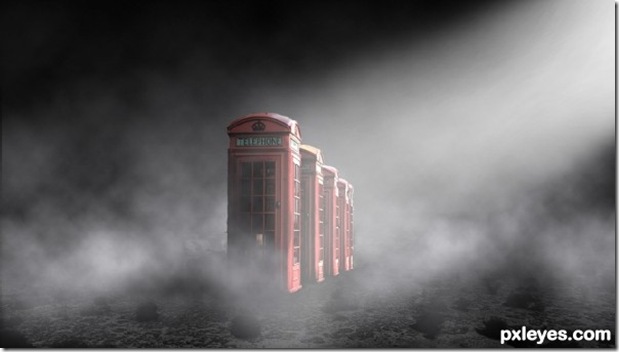 This tutorial takes two images to create this surreal phone booth. What I like about this tutorial is mostly the idea of the design. The creator takes a dark and gloomy colors and adds a pop of red to make it more exciting. The tutorial isn't to hard if you know PhotoShop and know where everything is. I would give this tutorial an advanced rating, because there is not any screenshots. But if you are comfortable with written directions, the tutorial shouldn't be to hard. It is well written and easy to follow.
Another great tutorial by abduzeedo.com. In this tutorial, Fabio Sasso shows us how to create a money style illustration using a photograph. Of course this type of illustration is not perfect, like a Dollar bill,  but it quick and easy replicate that type of design.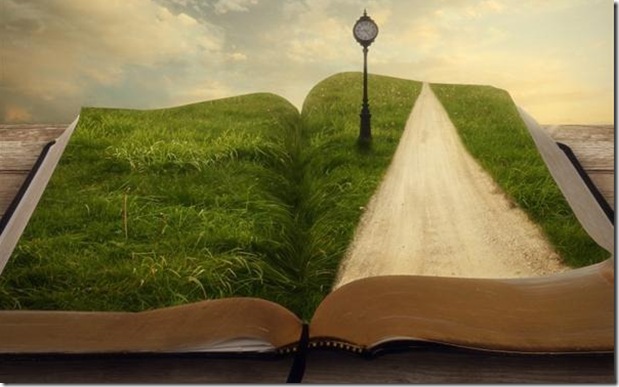 Make your books come alive with Photoshop. This tutorial uses the basics to create a Surreal image. The tutorial uses photos and the blending of light and shadows to create a living book. This tutorial is easy to do, but it takes some time to create.  If know your way around PhotoShop, this creation should only take about an hour to create.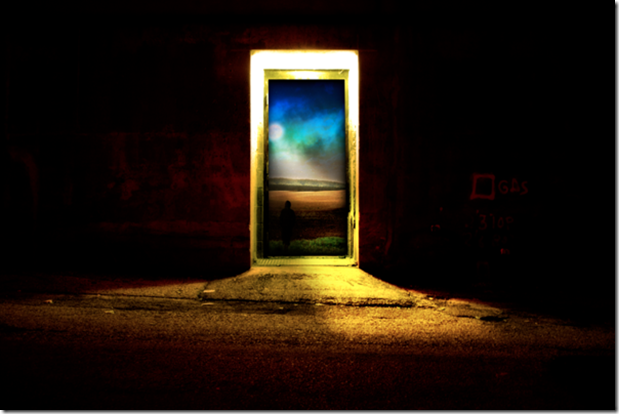 This tutorial is one of first advanced things you can learn in a PhotoShop Class.  This manipulation is relatively easy but this author takes it to a new level. In this tutorial you will combine images, blend them, and play with the lighting and color effects to give it a dart and gloomy feel. This tutorial is for the advanced beginner. There's not much to the creation process to this tutorial. Just takes time and you need basic knowledge of PhotoShop and what each tool does.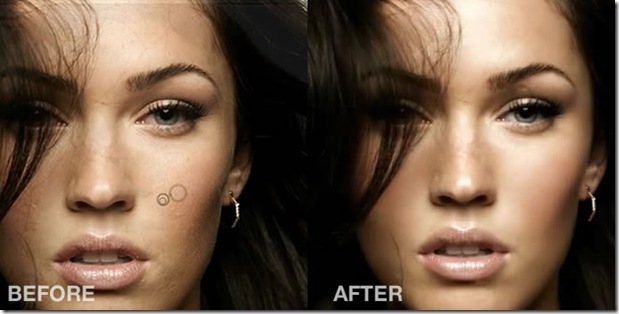 This tutorial is a video tutorial that teaches us a new way to retouch portraits. The end results gives the model the "air brushed" look. If you are trying to create this look this the tutorial for you. If you looking for basic retouching skills, I would look else where. In the future, I will doing a basic retouch tutorial.  This tutorial is for advanced users.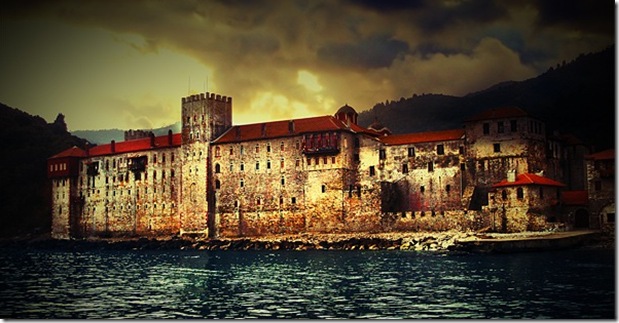 Lets face it, the weather doesn't always work out the way you want it. There are times when its cloudy and overcast or its too bright to get a good background shot of the sky. So what do you do? Its easy manipulate the image and give the image what it needs to be stunning. This tutorial has goes all the tools need to do this to almost any photograph. I rate this tutorial for advanced beginners. If you can follow the instructions and screenshots then you should be able to do this tutorial.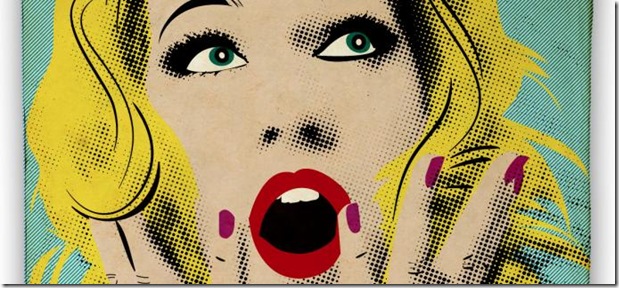 This tutorial uses both Illustrator and PhotoShop to create to create the above image. This design is an inspirational tribute to Roy Lichtenstein (October 27, 1923 – September 29, 1997). You take an image and basically draw it so its gives it a pop art feel. This style of design is popular right now and if interested in this style, I would take a look at it. I give this an advanced rating just because you need to use PhotoShop and Illustrator to create this design.  You will also need some drawing skills to creat this as well…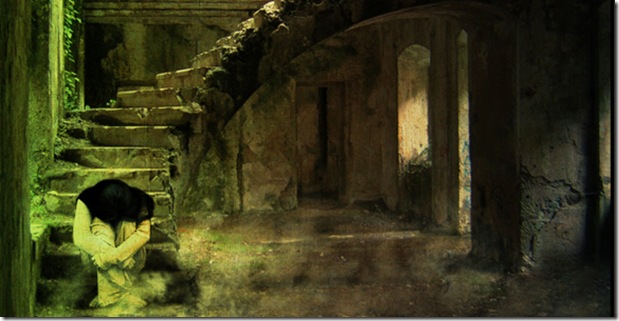 Create a gloomy seen using PhotoShop and several images. This is a great article and takes about two hours to complete. This tutorial is another one that deserves an advanced rating.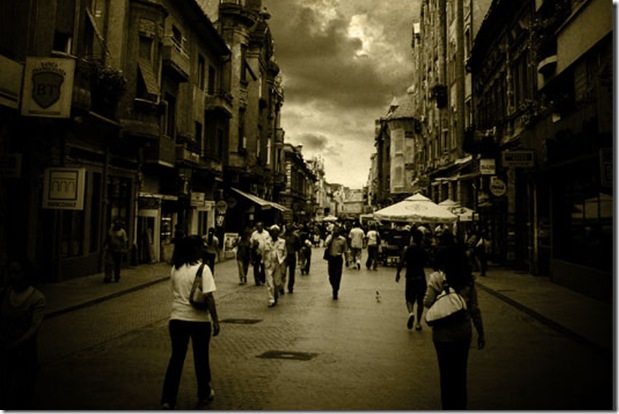 Learn how to take an ordinary photograph and make it dramatic. The author says the above image was created with a compact camera. This tutorial takes multiple images and design techniques to give the image a little drama. During one of my PhotoShop classes, we learned similar techniques and I find that knowing how to do this sort design technique is important to know and use. If you noticed the date on this tutorial, it was from last month. This is such a great tutorial, I just had to share it with everyone…
Please follow and like us: