Disclosure: We are a professional review site that receives compensation from the companies whose products we review. We test each product thoroughly and give high marks to only the very best. We are independently owned and the opinions expressed here are our own.
Infographics also know as information graphics  are visual representations of knowledge or data. The infogrpahics can give small or complex amounts of information quickly for a reader to look at. Examples of these graphics can be seen on signs, maps, electrical schematics and almost anything you want to use a infographic. If you can write it then it might be possible to create an infographic.
Who Uses Infographics
In the past mostly scientists, mathematicians, and technical users created symbols and put them together so people could easily and quickly read these graphic maps of knowledge.
Today we see information graphics everywhere. We see them when driving down the road, road maps, GPS, in the media, manuals, organizational charts and in the scientific world. One example would be creating a family tree or creating a flow chart that shows levels of authority in a company.
To communicate the complex information quickly, infographic designers use charts, diagrams, graphics, tables, maps and illustrated grapics to relate to the data.
What's Needed to Make an Infographic?
To make a good infographic, the creator will need knowledge of the topic, data, and the tools to create it. To create it, it could be assimple as creating boxes, lines, and arrows point to the different parts of the infographic.  Or it could be more advanced and using graphic design images and text. Even if you have the tools to build it, you still need proper data and have knowledge about the topic. Data can be anything from a timeline or parts of food pyramid. Once the designer has all these parts, designer will this to create the infographic.
Are Infographics the Best Way To Represent Data?
Information graphics are a great way to get a lot of data out to the public, but it can only go so far. Some people may not have the ability to understand the graphics or do not learn best from this type of learning.  They may find it hard to understand what the graphic is all about. When Creating graphics, make sure they are easy to understand or have some sort text to go with it so everyone can understand what the point of the infographic is.
My Favorite Infographics
I love infographics, for me, they are easier to read and learn from when trying to learn something technical. Today I thought I would share with you some of my favorite infographics. Instead of sharing hundreds of the best infographics I will share just a few of my favorites from across the web…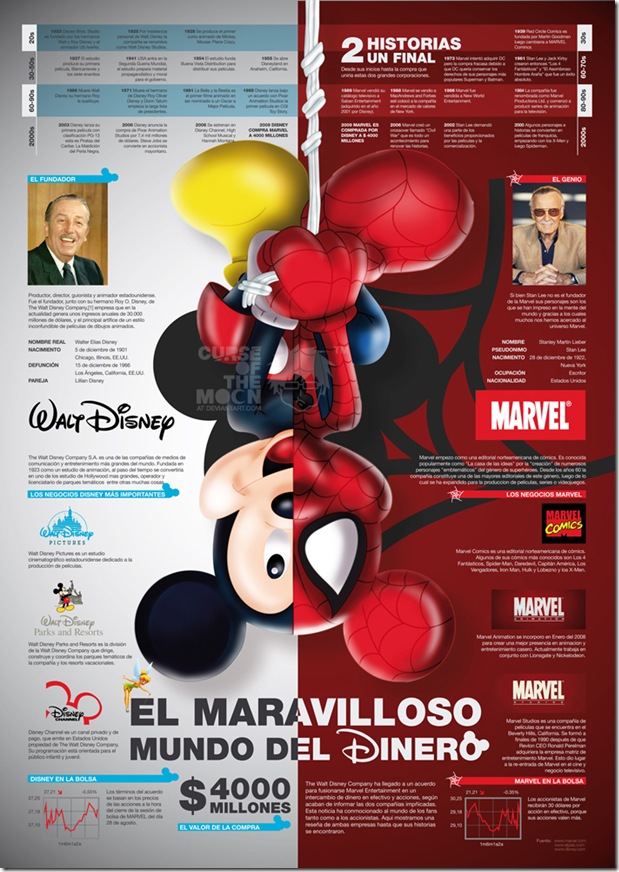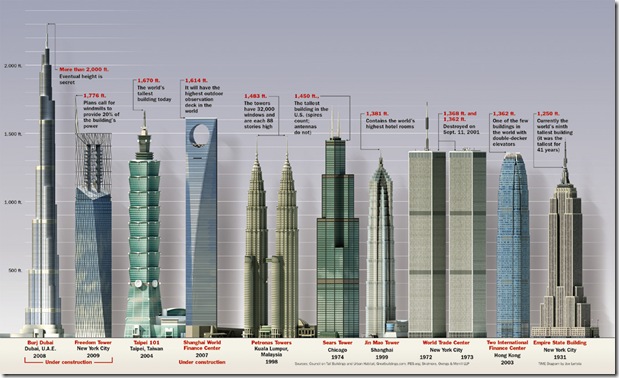 The creator of this infographic is Joe lertola, he has got some increditable designs and most of them can be seen in Time Magazine. For more pictures or to contact him, check out his website.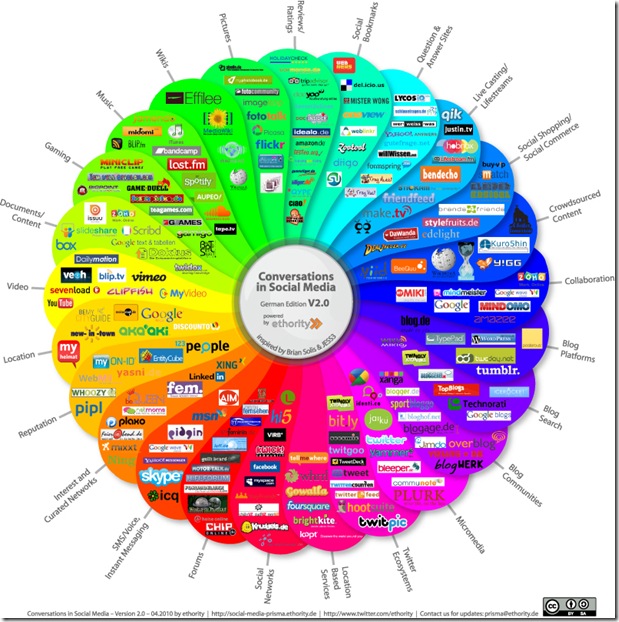 This is a large infogrpahic, but I had to share this one. The guys over at Mashable created this graphic in a timeline. They used a timeline because they did not want to give us a bunch of text lists as we normally see in an article. By doing an information graphic, they have cut down on the boring stuff and kept the content to the minimum but still giving us enough information for us to understand what going on.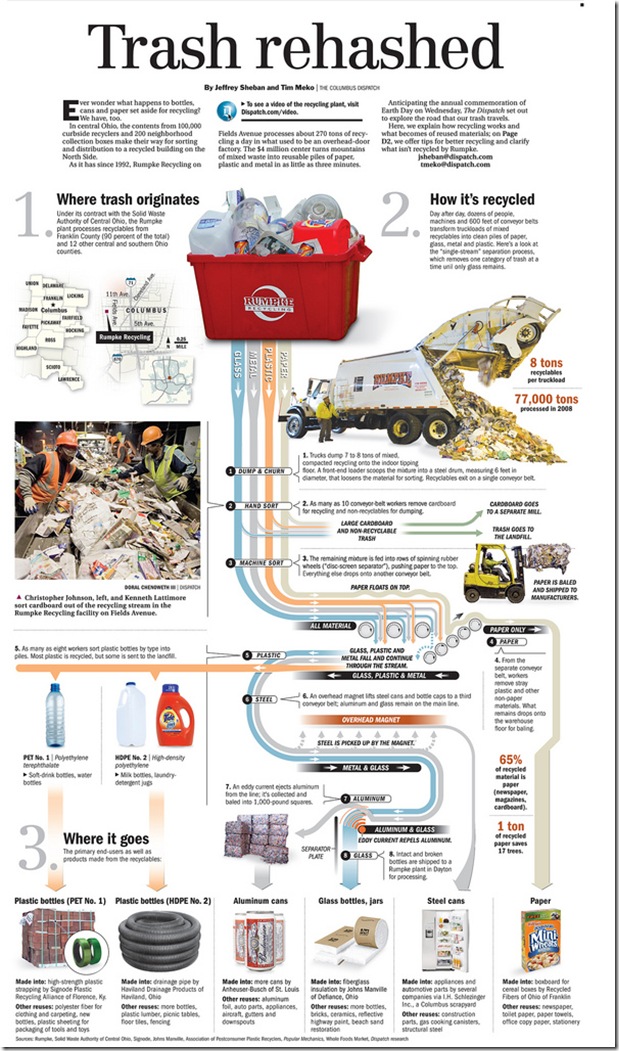 This another one of my favorite infographics. This one is so easy to follow. The text is short and supported by images and graphics. It gives you everything you need to know about recycling. It tells you what happens to your recyclables and how each type is processed. I wish city waste management departs would mail this out once or twice year so everyone knows why its important to recycle.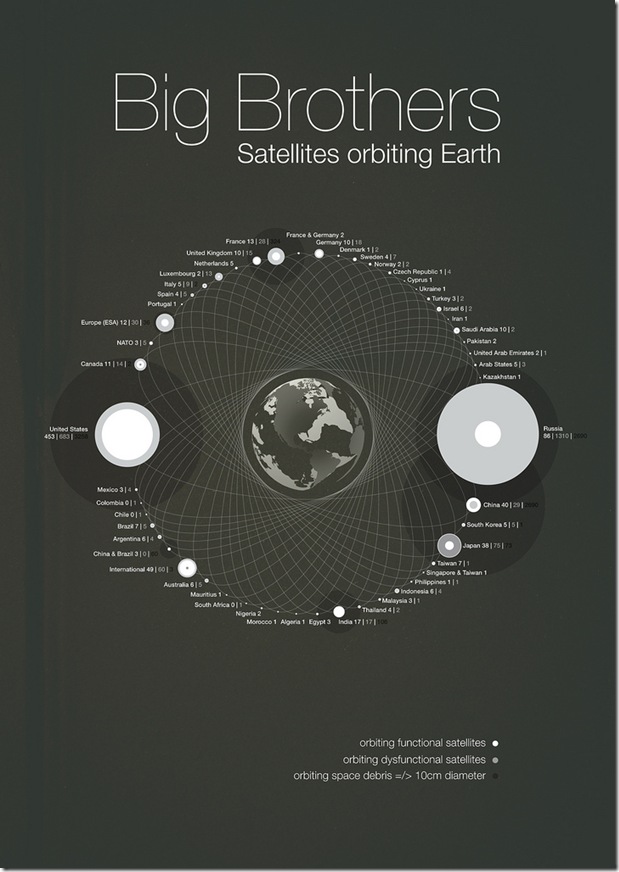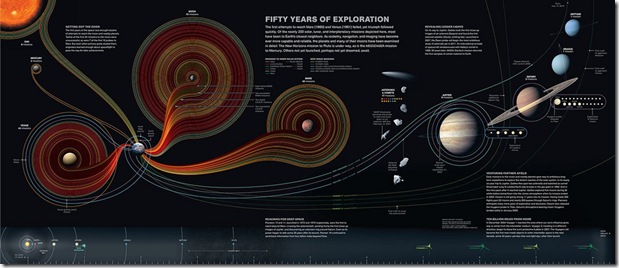 This infographic is actually an interactive version that you can visit National Geographic to see the original one. 50 years of Exploration was created by Sean McHaughton and Samuel Velasco for National Geographic. This map has almost 200 missions to space from the past 50 years. The maps shows all the places we have visited. This is another one of my favorites and if you get the chance check out the interactive one.

I
The Photoshop timeline is one my favorites because I am a Photoshop user and I have been using PhotoShop for years but recently I have learned that PhotoShop is a very powerful tool and it has a lengthy history. As for the infographic, it was beautifully done. It short and it lets you know how the software has advanced over the years. I never realized how long Photoshop has been around.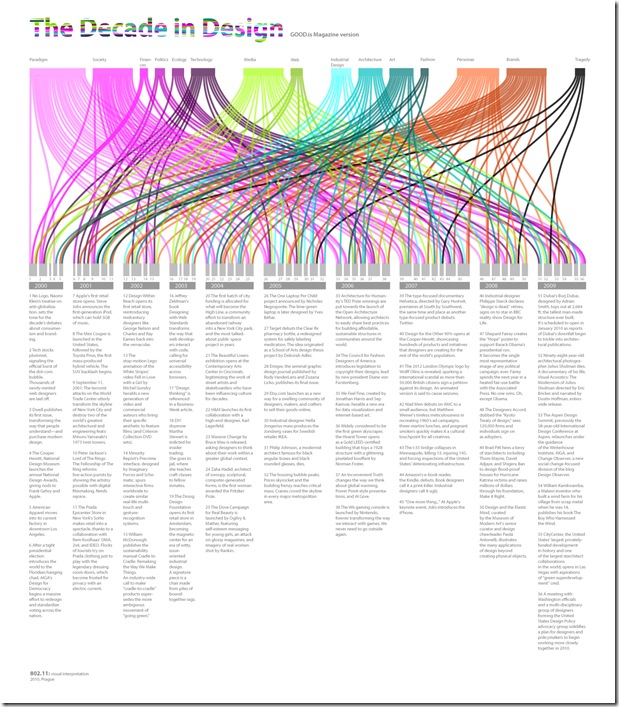 Please follow and like us: