Many bloggers and social media users carry cameras with them to catch that perfect shot  or use large images on their sites and profiles. These images look good to the viewer, but it kills the site load time. Now a days, this is not a big deal as it use to be since most users have broadband service. But there are still users that do not have access to fast internet services. In addition to those that do not have broadband, users and search engines do not like slow load times. Slow load times kill your return visits and search engine rankings. There is an easy fix for this, just scale down your images. Programs like Photoshop and most other image editors offer a web safe scale down feature. But if you do not have access to these programs, you are limited with what you can do to scale your images automatically.
One of my favorite free but powerful image editors, I use this as a portable app or if I am a system that does not support adobe products.  When you first look at GIMP, it takes some time to get use to GIMP and the way it works. But as a simple image editor and image resizing tool it works great. It's quick any easy to perform these tasks. Just bring the image down to your design size and you will increase. Just rescaling the image from print size down to a smaller more viewable size will speed your image load time. If you MUST keep your original size images, then store them offsite and link to them…
HowTo Resize Images With GIMP
1. Once you have the image open go to Image >>> Scale Image then a scale image popup window comes up.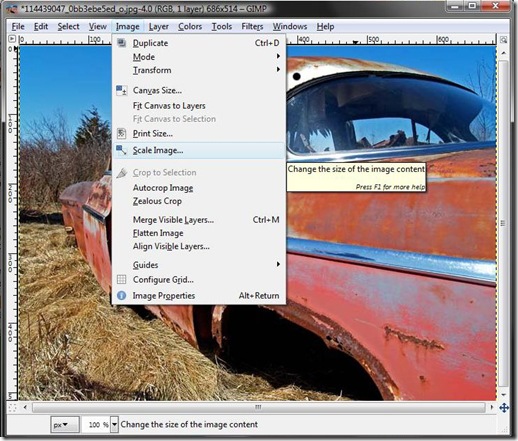 2. When the Scale Image window appears, the image dimensions displays in pixels. You can change the measurement to percentage or different measurements of distance; such as inches, millimeters, ect. Just click on the dropdown menu arrow in the pixel field and then choose.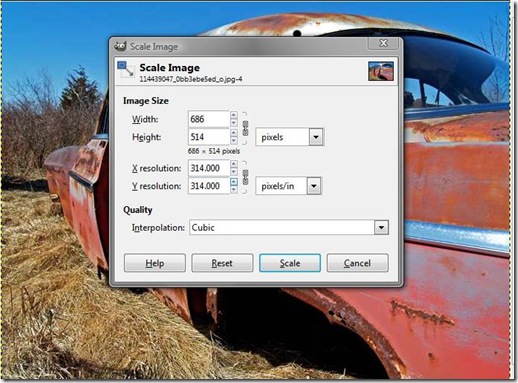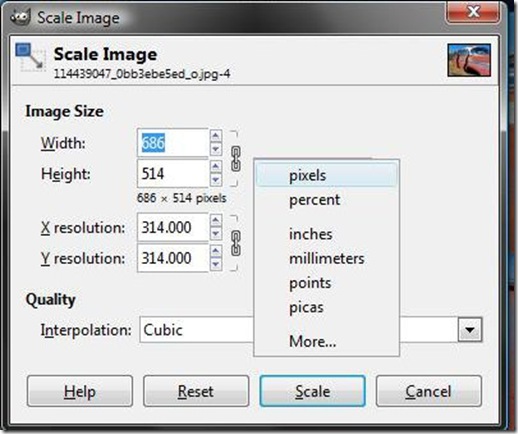 By adjusting one field such as the height, the width will keep the same ratio and GIMP will adjust the width to scale of the image up or down. If you want to change the ratio, unclick the change between the two fields and now you manually resize both fields.
3. Once you have selected the size the image will scale down or up depending on what you are trying to do.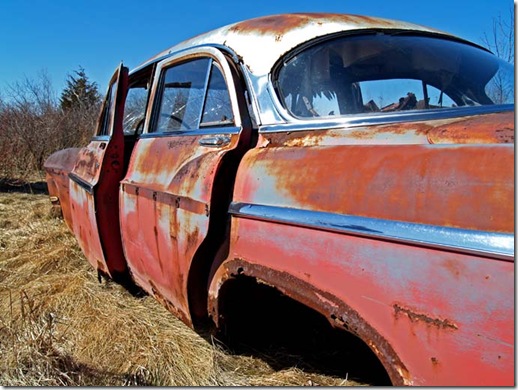 Before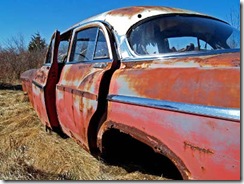 After
4. Once you are happy with the results save your work with File >>> Save or File >>>Save As to rename the image and keep the original version untouched.
5. After saving your image you will be asked about image quality. I normally leave this alone, but you can lower the quality or raise it. Just remember if you go to low, then the image looks low quality and if you go to high, this will bring the image size backup, and you rescaled for no reason.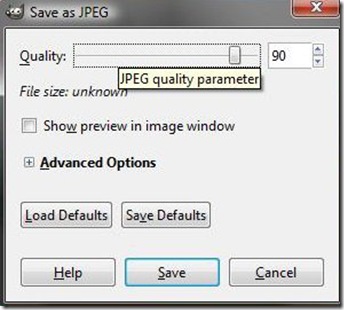 Image Credit Jay Morrison