Disclosure: We are a professional review site that receives compensation from the companies whose products we review. We test each product thoroughly and give high marks to only the very best. We are independently owned and the opinions expressed here are our own.
Print materials are an essential part of marketing, but while the contents of printed materials such as brochures are very important, the quality of the prints themselves can have a huge impact as well. After all, the quality of the prints is poor, how will that reflect on your brand? It won't matter if the content and design of the prints are top notch if it looks cheap and unappealing when printed. That's why it's very important to find a printing services provider that doesn't skimp on quality and is able to offer you a wide range of options. But before you run off to your nearest print shop, it's important to understand what types of printing are there and which is better for your business branding.
The two main ways of printing materials are either using digital printing or offset printing materials.
In this article, we'll compare the two to see which one is better suited for businesses in terms of quality, price and other metrics. But before we can do that, we must understand what digital printing and offset printing are.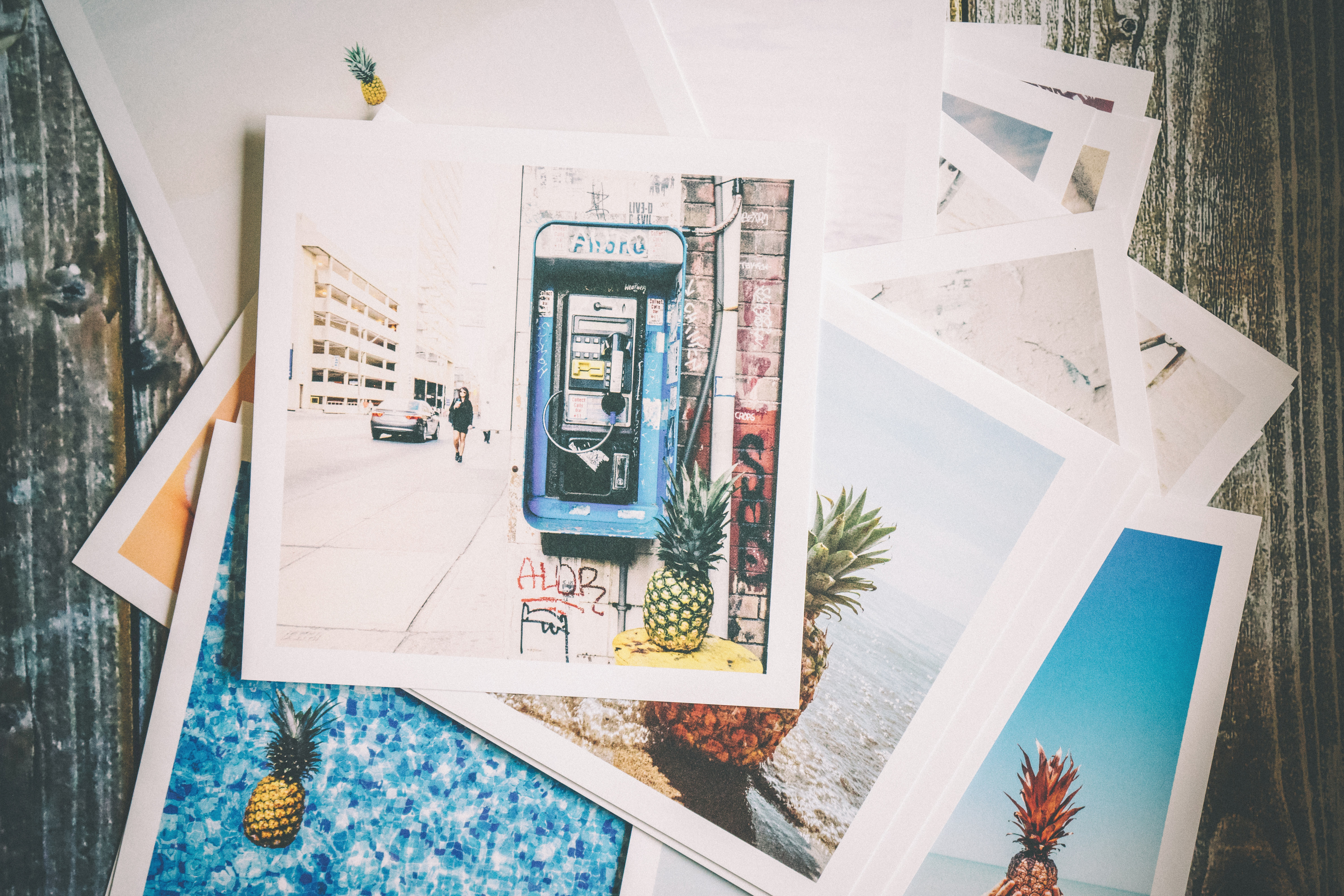 Difference Between Digital Printing and Offset Printing
There are a few key differences between digital printing and offset printing that are important to understand before making a decision of which to choose. The most important distinction that you need to understand between the two is the way that they approach the printing process. Offset printing is the more traditional of the two printing methods and uses printing plate on which ink is transferred first before transferring it to the surface of the paper. This is a more time-consuming process, but it can offer a measurable difference in terms of accuracy and quality. Digital printing is a more modern method of printing that does not require any rubber plate to transfer the ink and instead applies the ink directly to the paper. This is a faster approach but one that does not allow for the same level of accuracy and precision as offset printing. So which one is better for business branding?
Here are a few of the key differences to help answer that question.
Quality
The first and the most obvious difference between the two is the quality of the prints that are being produced. While some would argue that the differences are almost unnoticeable, the truth is that they are there, and in some instances, these differences can matter a lot. Digital printing can produce quality images that look good, but it will never be able to compete with offset printing that uses a transfer plate to ensure the best quality possible. But how do the differences look on paper? Well, the most noticeable differences can be seen when looking at image quality or higher resolution printing. The quality and precision that's offered by offset printing simply cannot be matched by digital printing – because the ink is applied directly to paper in digital printing, it's impossible to completely eliminate streaks and small imperfections that sometimes can be visible to the naked eye.
Finish Options
Another huge benefit of offset printing is its versatility – it allows for a lot of customization options such as the paper that you use, including colors, textures and much more. You can even go green and use eco-friendly materials – offset printing allows for a very wide range of options. With digital printing, you have fewer options in terms of finish – since the printing accuracy and quality is already limited, the choice of paper narrows quite a bit in order to maintain a level of quality that's acceptable.
Speed
While benefits of offset printing are obvious, it does have its drawbacks, and they can be very significant, depending on your situation. One of the biggest limitations of offset printing is the time it takes to complete them – the press has to be set up for each individual print because of the printing plate that is used, so it can be time-consuming, especially if you have different prints that you need to do. So, if you have printing needs in smaller quantities, it's always smart to go with digital printing, as it will not only save you time but money as well.
Final Words
While offset printing does have benefits in terms of quality, it doesn't mean that digital printing doesn't have its place. For instance, a digital advertising agency that needs to get prints quickly will likely choose digital printing for its efficiency and good cost-effectiveness. For small print jobs, it's not cost-effective to set up a print plate for each print, which is required for offset printing. But if you need impeccable quality and can afford it, offset printing simply brings benefits that cannot be matched. Especially if you're printing in bigger quantities.
This article was written by a guest writer and Evolutionary Designs may or may not agree with what is written. Please contact us if you have any questions about the writer or if you want to guest write for us.
AUTHOR BIO:
Richard Kearsey is a digital designer at a leading creative design agency in London specializing in creative branding and digital advertising services. He loves creativity and enjoys experimenting with various design techniques for both web and print. He also enjoys sharing his thought on latest design trends and upcoming marketing ideas.
Please follow and like us: