Today's websites need to tell a story. Your story, your businesses story, someone's story.  Stories help your readers connect with you, they help readers share them with others. StudioPress's  Parallax Pro theme was developed to do just that and look good doing it.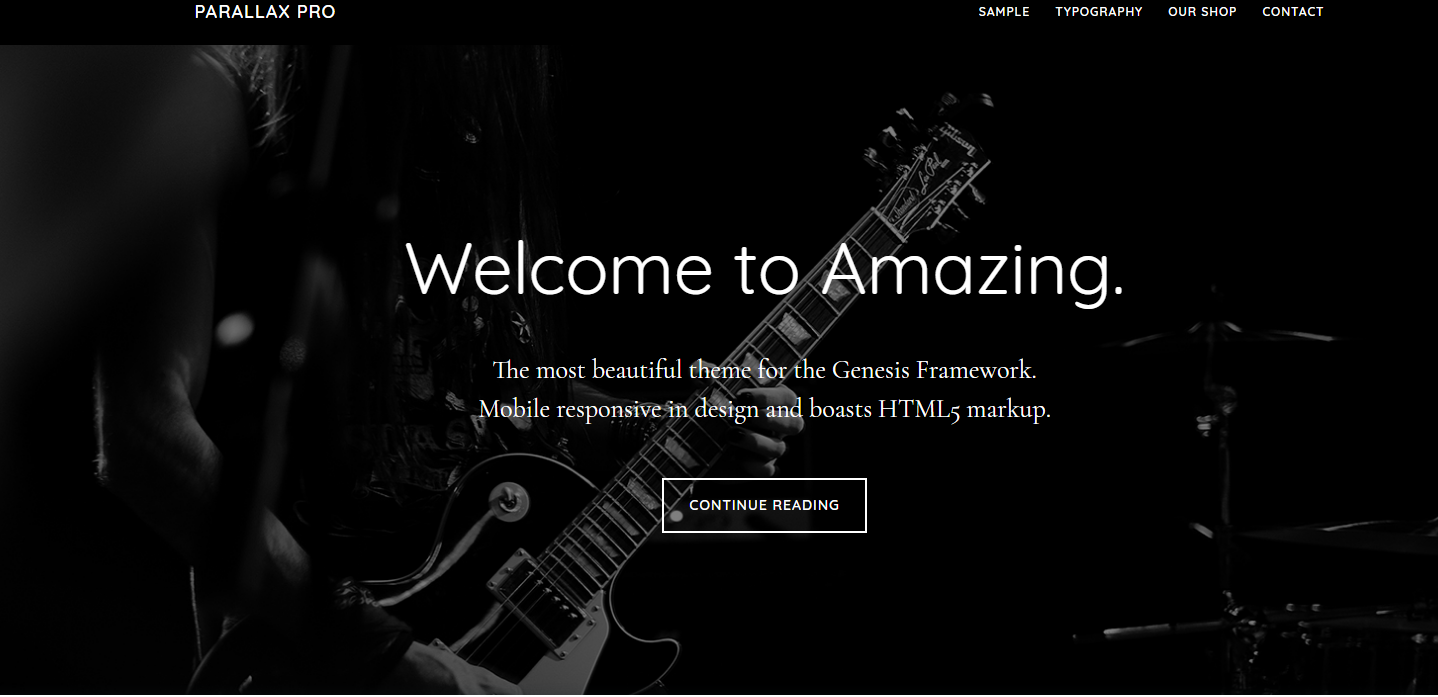 The Parallax Pro Theme keeps your page content in proper narrative order, giving you a simple vertical design for easy visual eye movement and flow. It divides your content into parts, with a clear connection between each one.
Parallax allows your visitors to read your site like a real story, with no pause or break, and leads them right to your call to action.
Parallax Pro provides users HTML5, mobile responsiveness, custom header, custom background, footer widgets, landing page, parallax scrolling, 5 color styles and theme options. –Taken from the Parallax Pro Sales Page
Make sure to check out the live demo to see this great theme in action! Check out the demo here!
Please note: In order to use the Parallax Pro Theme, you must have already purchased the Genesis FrameWork or already have it installed.
Please follow and like us: