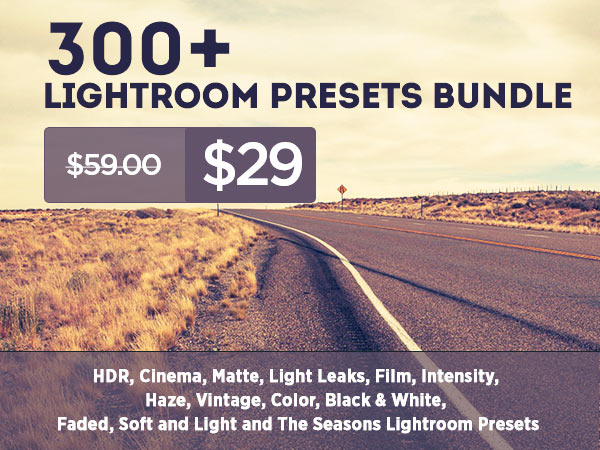 Editor Rating

Rated 4.5 stars

Outstanding
$29
---
Reviewed by:

Published on:

Last modified:
---
Description:
This is a limited time deal from the guys at BundleHunt and ShutterPulse. They are offer a large discount off of ShutterPulses Adobe Lightroom Preset Collection.
Do you love taking pictures? But hate spending time using those free editing software packages or are you just starting out with Photoshop and Lightroom and not sure where to start? If so, I have a photography software bundle for you.
If you are new to Photo editing then you should take a look at Adobe Lightroom 5. Its easier to use than Adobe Photoshop, its cheaper and it can be quicker if you have a lot of images to process.
Personally, I rarely use Photoshop anymore when doing basic editing. I use it to clean up and remove parts of the image I do not want on the final image. Other than that, you can do all your editing in Lightroom.
Please note: Lightroom is not a photo manipulation software tool, its for post processing images. For Photo manipulation, you will need Photoshop!
As with Photoshop, you can speed up your editing and design projects by adding presets (actions in Photoshop). You can purchase or download these off the internet anytime. The problem with finding the right Presets on the internet is that there aren't that many good ones out there. Many of the presets do the same thing. So combing through them all can get annoying.
So today, I have found a collection of presets that is very useful and will help enhance your images.
300+ Premium Adobe Lightroom Presets
To get you started with your Lightroom preset collection, I have a deal for you. While doing a little research for a project I am working on, I came across BundleHunt's Adobe Lightroom Preset Bundle.
BundleHunt has partnered with ShutterPulse to offer up their package of 300 presets for a fraction of the cost they are charging for them on their site.
The 300+ Adobe Lightroom Presets Bundle Features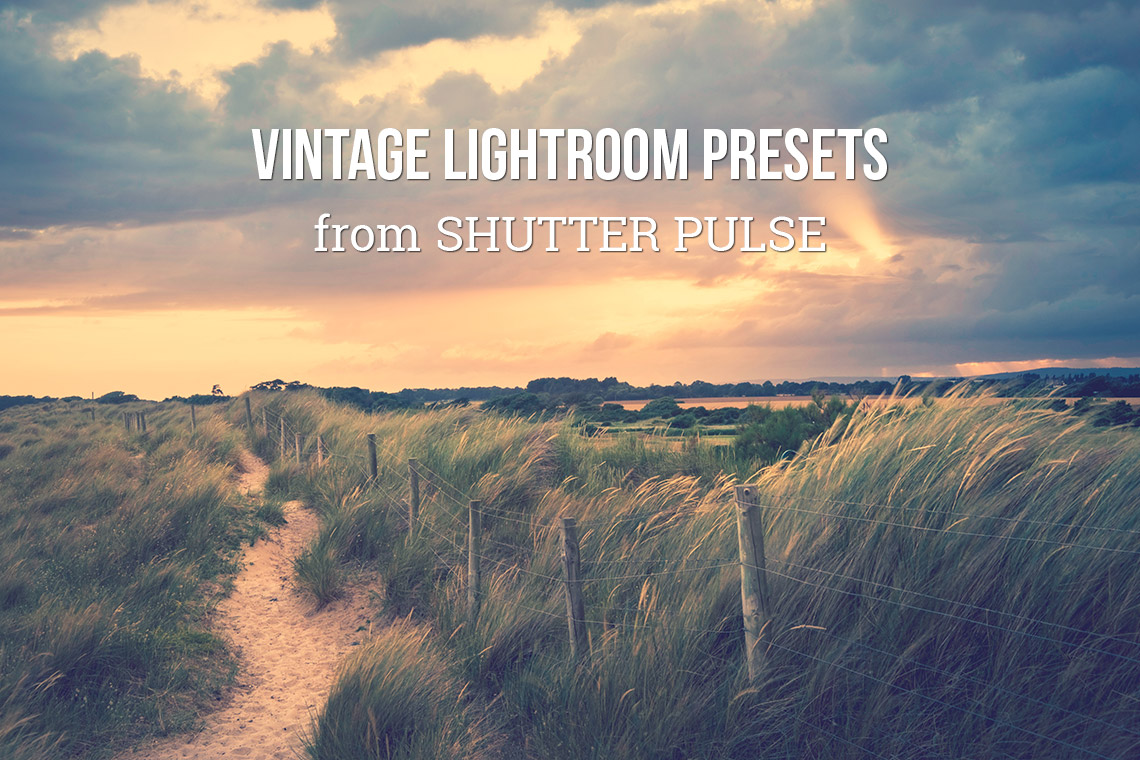 This collection Adobe Lightroom Presets collection has 13 sets of presets to create different effects on your images. You can create impressive effects such as faux HDR effects and lomography styled effects. Just with one click of the mouse!
Check out the BundleHunt Sales page for a complete list of the presets offered with links to where examples of the presets.
Terms and Conditions
The terms and conditions for this bundle were taken directly from the BundleHunt Sales page. Make sure to check out the license agreement from ShutterPulse as well…
Delivered as an instant download after completing your purchase.
The presets work on .jpg and RAW files in Lightroom 4 and 5 for both Mac and PC.
These presets can be used for both personal and commercial projects, for yourself or on behalf of a client, subject to the restrictions outlined in the License Agreement.
Cannot be sub-licensed, resold, shared, transferred, or otherwise redistributed on its own.
Price
This incredible limited time offer is only good for a few more days. This bundle includes 300+ Adobe Lightroom Presets for only $29. If you were to purchase this deal from ShutterPulse, you would have to pay $59 for everything listed! That's a 51% discount from the listed price! As of November 20th, 2014 you just under 7 days to purchase this Adobe Lightroom Presets Bundle.
Please follow and like us: