Looking for more Text Styles for Adobe Illustrator? InkyDeals just released another great design bundle. Its all about Text Styles for Illustrator.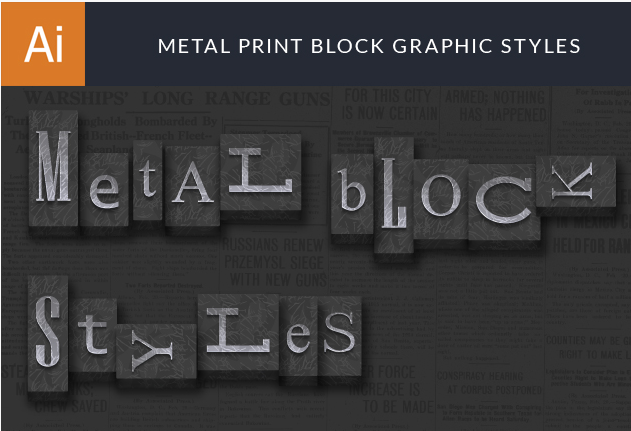 Super Premium Text Styles for Illustrator Features
InkyDeals considers this bundle to be a unique product. These styles were specifically designed for type text. Plus the bundle comes with more 200 of them. Having this collection of styles with speed up your design process! Inside the bundle you find a ton of styles that can't be found anywhere but in this package. Some of those styles are plaid, retro, vintage, soft grunge, Christmas, Halloween, 3D, doodles, letterpress, geometric and many more. Along with the styles, you will et a list with all the font used and a manual that is a step by set process through the installation.
Super Premium Text Styles for Illustrator Cost
This set can be used on Adobe Illustrator CS3 and higher and can only be fond on InkyDeals. You can pick up this great package for only $34 worth $260. That's 87% off! Please Note: As of June 23th, 2014, this bundle will only be available for 11 more days.
Bonus
Along with this great bundle, you will also get the Metal Print Block Generator for Illustrator that creates a cool effect with just a click. To see previews of the Text Styles and to purchase the bundle click here.
Please follow and like us: