This week's weekly design resource article is being shared a little early this week since it's a limited time premium design bundle from InkyDeals and its only available for five days.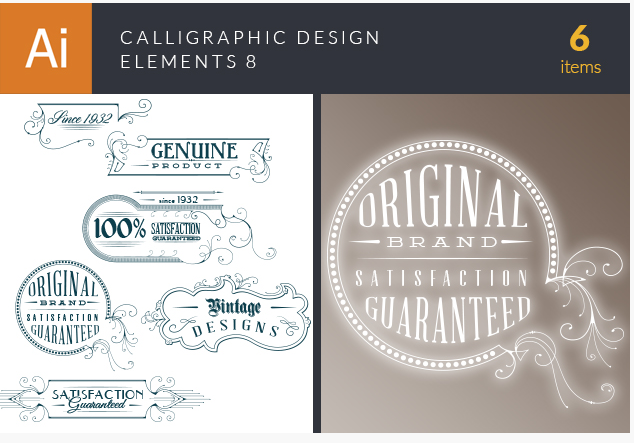 The Epic Bundle
Once again InkyDeals does it again! This time they are offering an epic bundle of premium design resources. The Epic Bundle has everything, it has vectors and more vectors, illustrations, brushes, fonts, and even tutorials.
What's in the Epic Bundle?
The New Epic Bundle: $5,185 worth of New Resources
115 Vector Packs worth $1,725
500 Vector Illustrations worth $2,000
41 Brushes Packs worth $615
100 Photoshop Text Styles worth $150
20 T-shirt Designs worth $300
5 Super High-Res Texture Packs worth $225 (6000 x 4000 px)
51 Premium Fonts worth $50
4 Premium Video Tutorials worth $60
4 Premium UI Kits worth $60
The Extended Epic Bundle: $20,048 worth of New Resources
585 Vector Packs worth $7,570
1,425 Vector Illustrations worth $5,700
108 Brushes Packs worth $1,101
133 Photoshop & Illustrator Addons worth $1,396
80 T-shirt Designs worth $1,200
117 High-Res Texture Packs worth $1,444
60 Premium Fonts worth $11
20 Premium Tutorials worth $257
114 Web & Print Resources Packs worth $1,265
As with previous bundles, this bundle comes with an extended royalty license AND a 200% money-back guarantee, making it a useful for any designer!
What This Bundle Going to Cost?
For just $49 you can have your own copy of the Epic Bundle. If you want the whole bundle you can purchase the Extended Epic Bundle for $89.
Please note: This deal is only available for 5 days as of June 14th, 2014. After five days, it will be gone.
You can download a sample and purchase the bundle here.
Please follow and like us: