Disclosure: We are a professional review site that receives compensation from the companies whose products we review. We test each product thoroughly and give high marks to only the very best. We are independently owned and the opinions expressed here are our own.
Web designers are some of the most creative people on Earth, but even they need inspiration to come up with high quality website designs all the time. It is not humanely possible to come up with unique, results driven designs without getting some inspiration. The truth is every creative piece whether it's a story, a painting or website design is inspired from somewhere, even if you think it's an outcome of your fertile imagination.
What you see around you, the news stories you read, the personal interactions you've with friends, social media, movies, posters etc. is a source of inspiration. What you don't realize is that a news story you read a month or so ago is a source of current inspiration. Your brain's stored that information and the ideation process has allowed you to process this information when needed.
But what you also need are certain sources of inspiration that you can access when you are short of good ideas and can't seem to work out something out of your hat.
Let's take a look at some of these sources:
Awwwards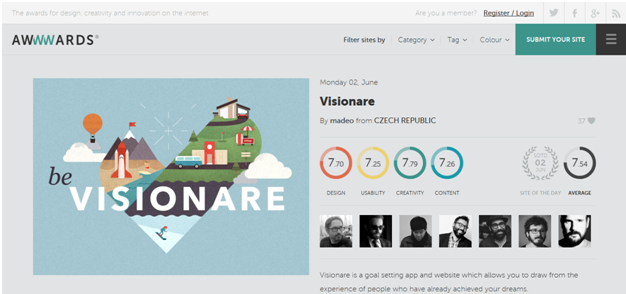 This one is one of the better inspiration sites out there. In fact, I will go so far as to say, this is the best. There are plenty of web designers who regularly make their way to Awwwards , a site that gives prides of place to websites across various domains whose designers have pushed the envelope to come up with inspiring designs.
Make it a point to look at this site regularly, you'll find you no longer suffer from want of inspiration.
While you are at it, you can also check out www.webbyawards.com, a site that rewards the best of the web across various categories and not just websites. It's another site that offers plenty of inspiration and food for thought.
From up North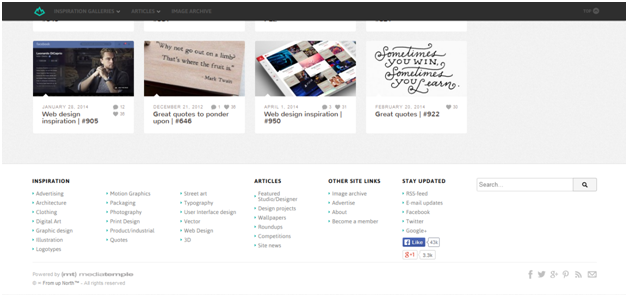 Yes, I know what you are thinking "Where did Smashing Magazine and Webdesigner Depot, go?" Why is From up North, mentioned and the two doyens of web design given the short shrift?
Far be it from me to give anybody the short shrift, it's just that when it comes to inspiration, the two big guns are quite naturally the first stop for designers. But, some of the other design blogs that also are sources for inspirational designs are forgotten. This is why I've mentioned From up North which offers a wonderful collection of creatives that not only include web design but also graphics design, motion graphics, illustrations and a whole lot more.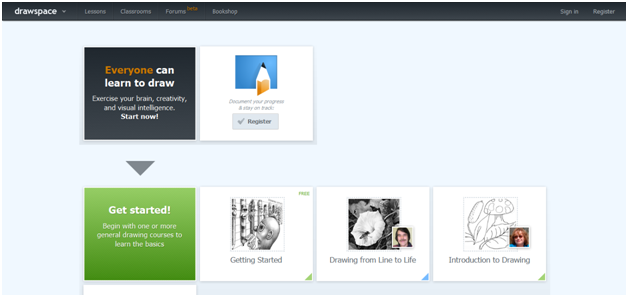 Sometimes, a few drawing lessons will help you zero in on the right inspiration. Drawspace helps you browse through a range of drawing lessons across beginner, intermediate and advanced levels that improve your drawing abilities. This enhances your artistic ability, which in turn enables you to come up with out-of-the-box ideas that push the limits of your creativity. The idea is to widen the scope of your abilities to improve the scope of your ideation.
Treehouse is another learning resource that helps you learn from thousands of videos created by experts on coding, web design and a lot more. Awesome web design ideas are not just a result of great inspiration but also continuous learning. One cannot happen without the other.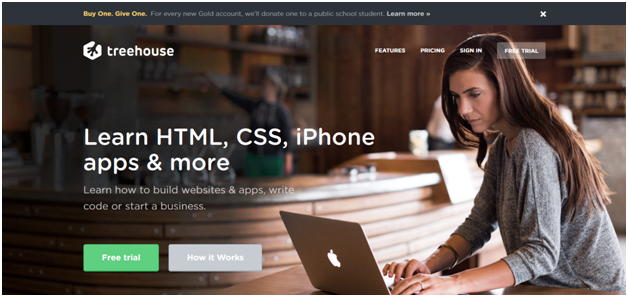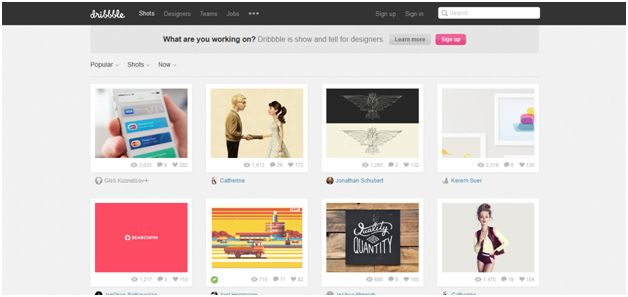 Dribble is a criminally underrated site when it comes to inspiration. Think of Dribble as a hangout for designers, logo designers, typographers and other creatively inclined individuals to share what they are doing with the Dribble community. You come across screenshots of work, information about current projects and the process followed by these individuals. No prizes for guessing, this one is a treasure trove of inspiration. You can discover new designing techniques, explore how the latest design trends can be implemented on websites and the various ways specific design elements are used on sites.
The takeaways from this site are restricted to your imagination.
Typography inspiration anyone? Typography can make or break your design. But, making the right typographic choices can actually inspire you to come up with better designs. You could use fonts or typefaces as the piece de resistance of your site and align your other design choices to suit the look and feel of your typography.
There are plenty of typography resources available on the net, but two of my favorites are: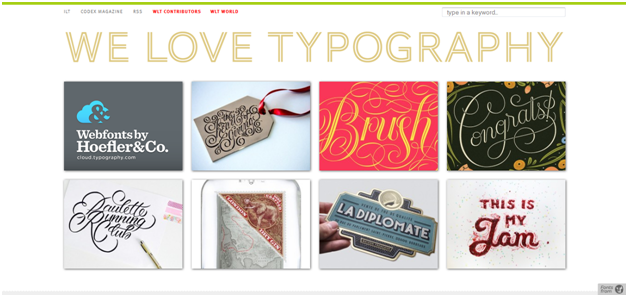 Taken together, these two resources can give you a ringside view of the latest typography and inspire you to come up with designs that help you leverage the power of some amazing web typography to its fullest.
This is the erstwhile, Grid Assault, and offers a curated list of grid layouts that have been designed to inspire. If you're somebody who was never really a fan of grid layout, taking a look at the list of websites on the site might just make you a champion of such layouts.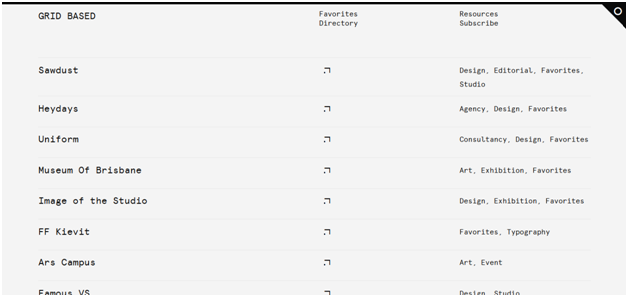 To Conclude
As a designer it is important that you've a list of inspiration resources 'on call' and you keep curating this list as you go along. If you find a source that you believe can be a trigger for some great design ideas, bookmark it and make it a point to use it frequently. A great way of making sure is that you tap only the best inspiration sources you've in your armory by grading them. So, you begin with the ones that you've graded the best and move on to the next sources in decreasing order of importance. This way you'll be sure you've leverage the right source for web design inspiration and not missed out on any.
This article was written by a guest writer and Evolutionary Designs may or may not agree with what is written. Please contact us if you have any questions about the writer or if you want toguest write for us.
Author Bio: Jeff Davis is living in California and currently associated with Quick Laptop Cash – A place for selling a laptop online. He has been in this field for the last 6 years and is responsible for troubleshooting issues. Interact to discuss projects, technology solutions.
Please follow and like us: