WordPress is one of the more popular content management systems available for website owners. With so many options and themes available out there, I always recommend StudioPress' Genesis Framework and the premium child themes they offer.
In addition to having the option of easily switching between themes, the framework also offers instant framework updates, first rate coding, and easy theme layout customization.
The Most Popular StudioPress Child Themes Sold In February 2014
Below are 10 Studiopress themes that were the most popular themes purchased in February 2014. Although its already April, I still haven't seen the March's list. But in past months, this list is almost always the same, and that is why I do not post this list monthly. But once I receive those findings and if its different, I will post those up as well.
In order to use these themes on your site, you must have already purchased and installed the Genesis Framework.
Parallax Theme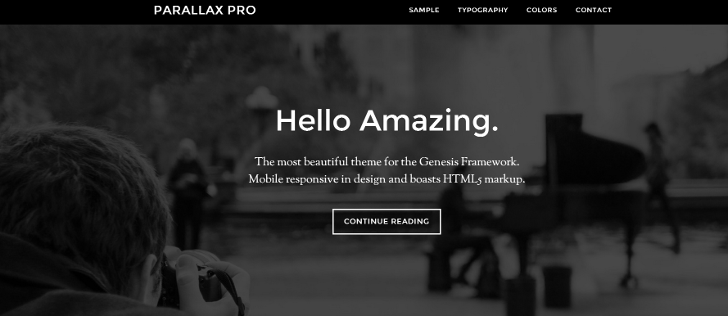 "Parallax keeps your page content in proper narrative order, giving you a simple vertical design for easy visual eye movement and flow. It divides your content into parts, with a clear connection between them. This allows your visitors to read it like a real story, with no pause or break, and leads them right to your call to action."
Foodie Theme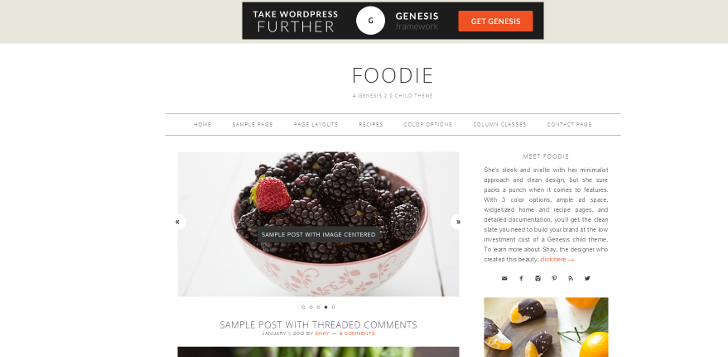 "She's sleek and svelte with her minimalist approach and clean design, but she sure packs a punch when it comes to features.
With 3 color options, ample ad space, widgetized home and recipe pages, and detailed documentation, you'll get the clean slate you need to build your brand at the low investment cost of a Genesis child theme."
Executive Theme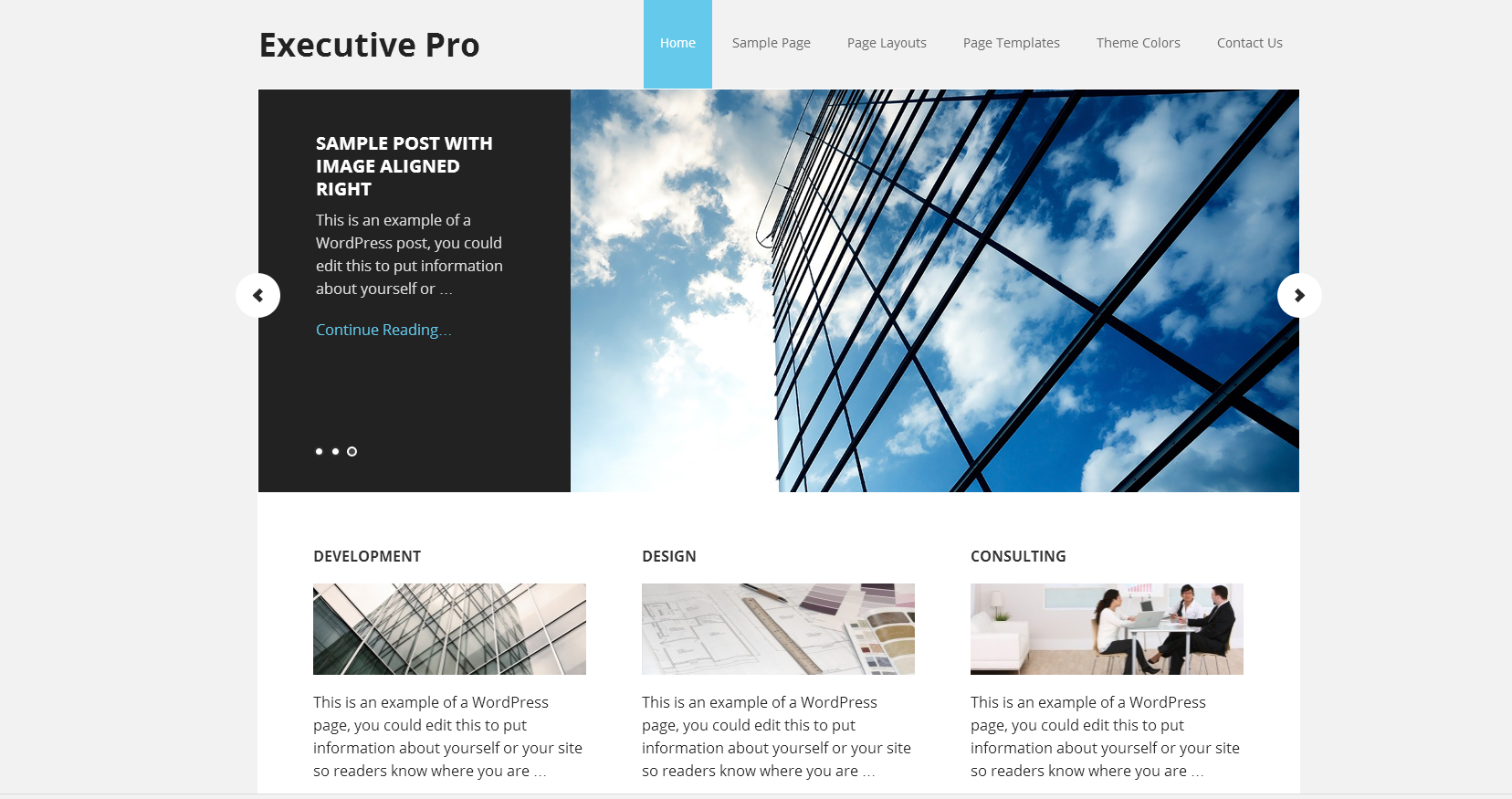 "Executive is designed with the understanding that your most important projects needs to be front and center, strategically and expertly displayed.
This elegant layout offers your clients and customers a premium experience to share your objectives and carry out your vision with authority. Show them you mean business."
Epik Theme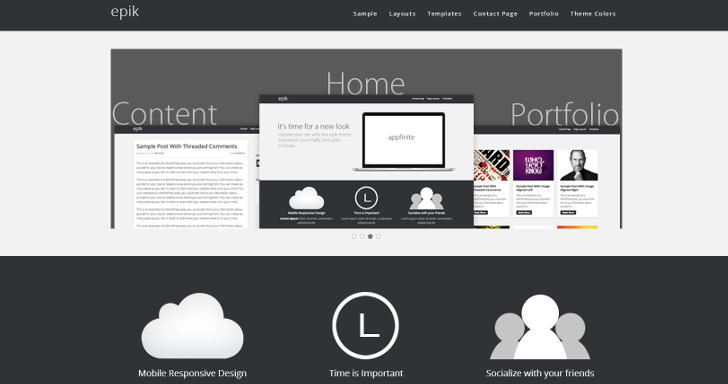 "If you've ever wanted a theme that demands attention, inspires creativity, and delivers a unique design, then look no further.
Take your site to the next level, and experience epic results. Epik is your solution."
Lifestyle Pro Theme
"Stylish online publishing has never been so easy than with the bright, magazine-style frame and amazing flexibility of the Lifestyle theme.
Lifestyle's array of smart layouts and clean design options let you express yourself with articles, videos and everything in between, while valuing your strong point of view."
Magazine Pro Theme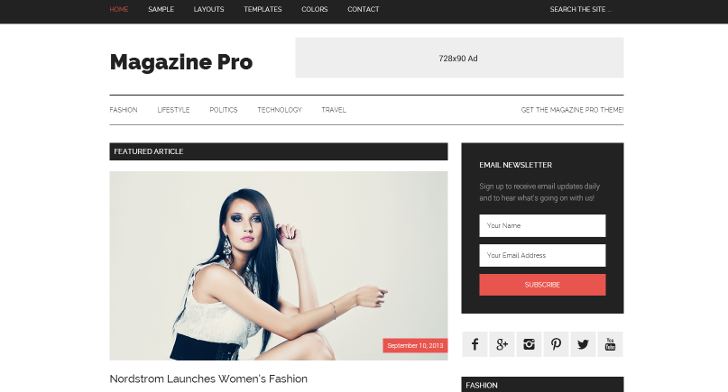 "Put yourself on the front lines of online publishing with the up-to-the-minute, high-gloss look and feel of the Magazine theme.
Your online features never looked better than with the versatile layouts and media-ready
Modern Blogger Theme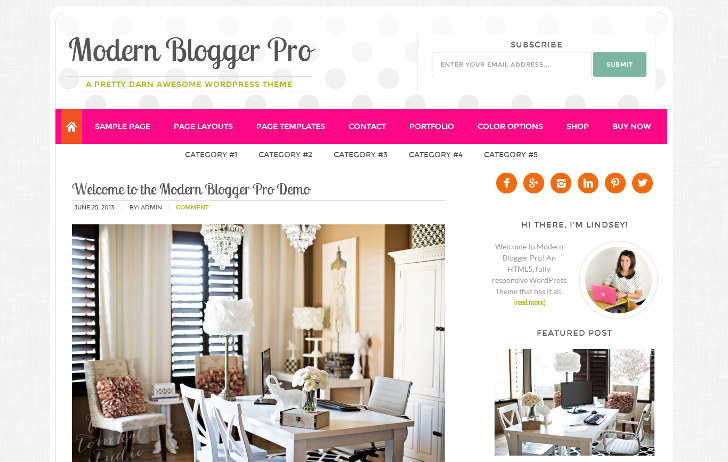 "Go ahead, stand out from the crowd and let your originality move you to the front of the line.
The bold, sleek styling and colorful, contemporary design of the Modern Blogger theme makes remarkable blogging in a crowded world a snap."
Agency Pro Theme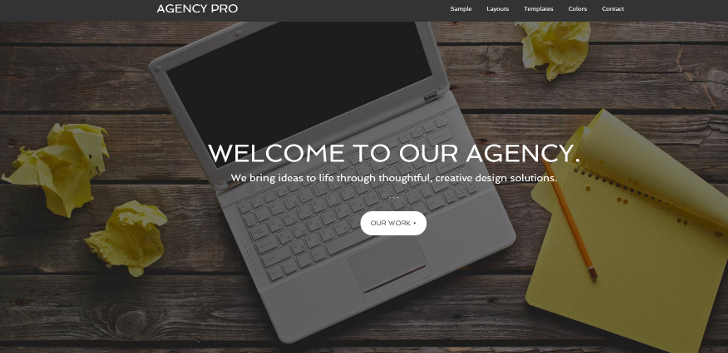 "Represent your professional services with confidence and clarity by harnessing the streamlined professionalism of the Agency theme.
First impressions are everything, and Agency's smart look and ease-of-use will take your client and customer connections to the next level. Let Agency be the face of your Agency."
Metro Pro Theme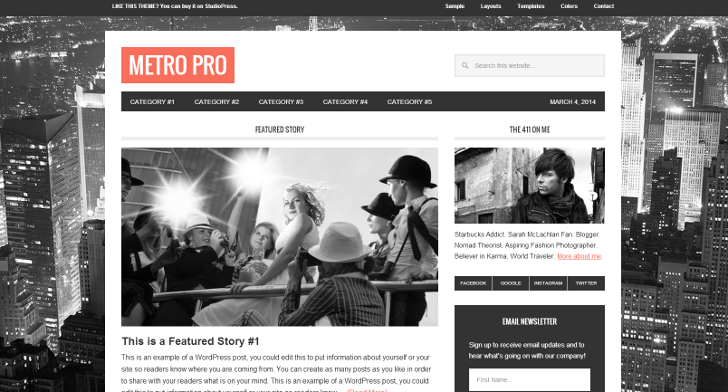 "Presenting Metro, a modern magazine-style layout built on an optimized mobile responsive platform.
The spacious 1152 pixel-wide frame highlights your online publishing for a wide-screen world, and the sleek social features will help to build your audience fast."
News Pro Theme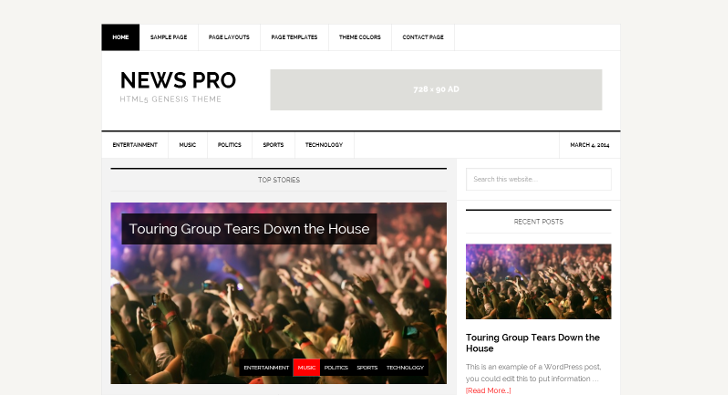 "When you have readers and customers who are always hungry for more, deliver it in style with the publishing powerhouse News theme.
News theme supports all of the great articles, audio and video of your content-heavy site, with eye-popping design and simple navigation. News theme keeps you on the front lines."
Please follow and like us: