Recently Joost de Val released WordPress SEO Premium 1.0 the premium version to his SEO plugin WordPress SEO.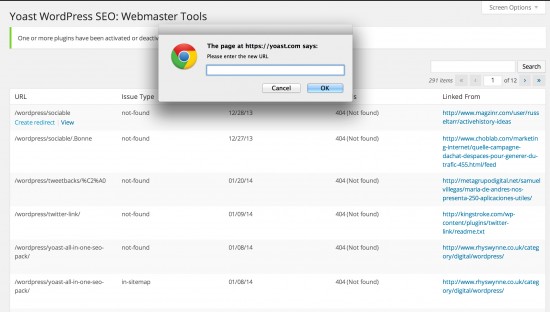 WordPress SEO
Although WordPress is a powerful content management system, it is a bit lacking with tools and features that should come standard with it. To resolve these issues, WordPress developers have written plugins to make the WordPress experience better. One plugin that every WordPress owner needs is a good SEO Plugin. There are a few good ones out there but, my favorite SEO plugin is WordPress SEO by Yoast.  It does everything you need to have great SEO on your website again.
WordPress SEO Features
Information copied from Yoast.com
"Optimize your WordPress site with just one pluginThe most complete SEO plugin for WordPress available today offers you everything you need to optimize your site.
Content analysis functionalityWrite better content with the built-in content analysis and easily optimize your sites titles and descriptions with the snippet preview.
Automatically generate XML SitemapsAnd many more technical improvements to your site that you don't even have to look at."
WordPress SEO Premium 1.0
I haven't had my chance to get my hands on this great plugin, but I have the free version running four of my blogs and recommend that plugin to my friends, family, and clients. Once, I have the time, I will do a review on this great new plugin. In addition to the great features of WordPress SEO, the premium version comes with a redirect manager that allows you to create and manages your redirects from WordPress and makes its easier to redirect your old URLs to new ones and solves common issues. It also comes with Google Webmaster Tools integration which allows you to retrieve crawl errors from Google Webmaster Tools and fix them immediately with the redirect manager.
Please follow and like us: