If you are working with the web industry or in web design, then probably you need to pay more attention towards "Responsive web designing". This approach is hosting in the industry from past two years and the reason is that it provides such type of websites that are easily accessible on mobile devices. Another good reason or you can say an example of this modern trend is a vast availability of premium responsive WordPress themes that buy and sell as a fresh-baked bread.
According to the experts' and my opinion, responsive web design technique and responsive themes & frameworks can be proven a most powerful effect that can be disrupted to building website again in the future. In coming years, web designers will realize and accept that ignorance of mobile users and site's compatibility with mobile devices is a valid option for all budget projects either large or small.
Always check what other experienced and successful designers have done, which is the great inspiration for your own projects. Below, is a collection of 10 responsive websites that have implemented unique and standard features in a stunning way with cool designs. Hopefully, you will like and provide a feedback about this blog and our opinion for these websites. You are free to share with friends as well.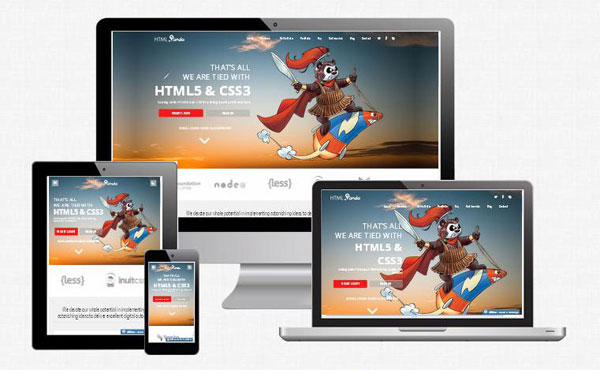 The simple responsive website, HTML uses navigations and arrow to see the content of page. A professional look can be enjoyed through iPhones, but you will not be able to see the imaginary picture of panda. To engage on social networks, there is a link at the top right corner. Good approach to responsive website.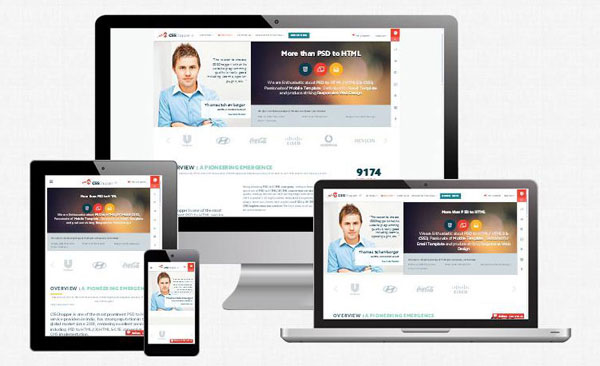 Probably highly-advanced and incredible responsive website design site is CSSChopper that offers same layout on mobile devices. It allows you enlarge size of images and content according to convenience. In smartphones, testimonials cover entire page and you need to scroll to see the content of page. You can enjoy a slider image with few symbolic links that are present at the right-hand side of page. The entire page is tremendously designed in a professional and well-organized manner.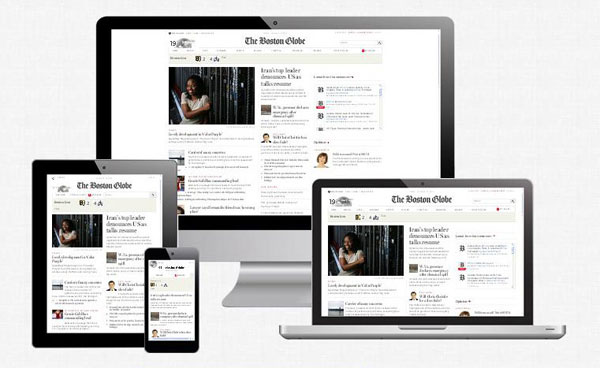 The Boston Globe website is one of good examples of responsive web design that showcases a busy newspaper layout and it can be easily adapted with different screen sizes in an elegant manner, means you can enlarge size of images and content accordingly.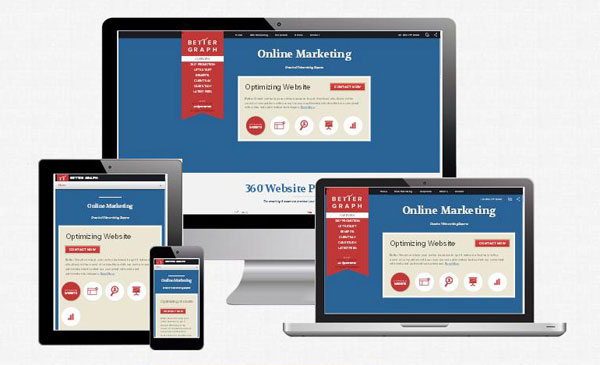 Better Graph is one of creative responsive website designs that showcases how responsive sites need to be implemented professionally and simply. Almost the same layout and icons' presentation helps it to make mobile-friendly design.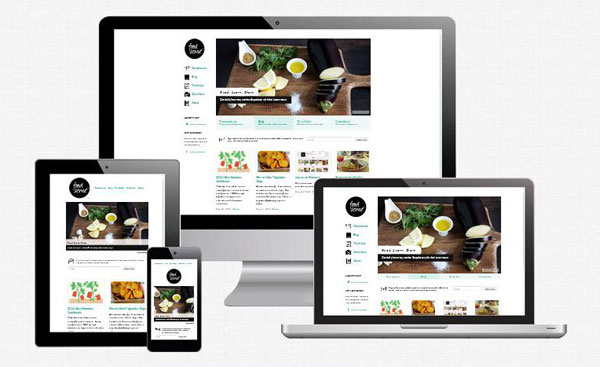 A cool magazine style layout is used effectively with various screen sizes. Check it out the left-side navigation that jumps to the top while width is decreased.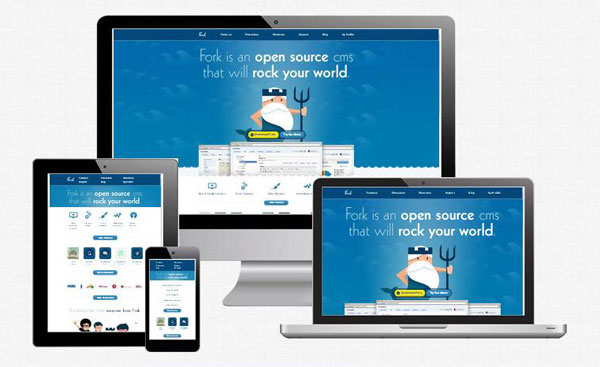 Fork is a type of content management system and its official site incredibly shows how the responsive design can be implemented well-likely, professionally and elegantly. The key slogan text is ever same in all layouts and I like the way of their icon presentation. As the viewport gets small, the icons' size also reduce, but "More Extension" option is available to enlarge. This idea allows mobile sites to use the same design principles as having in default layout, but in a mobile-friendly manner.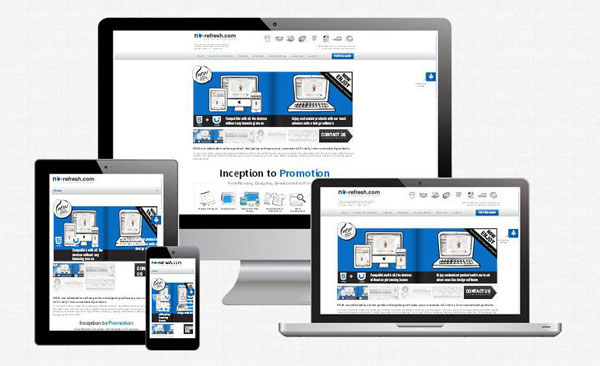 Wow, No-Refresh provides almost the same screen size with iPhone. The amazing and interesting slider effect is beautifully managed in an elegant way. In order to see the menu bar, need to click on "menu" option. Navigation is really cool in this responsive website. It can easily adapt different screen sizes, means enlargement of images is also possible.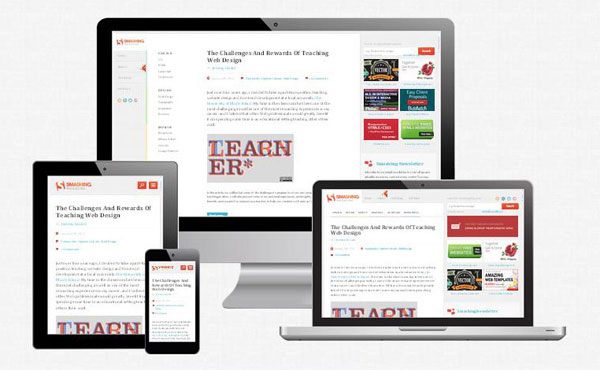 This is probably advanced and creative responsive website design. This is a popular website, but if you did not hear it, you should go and check it out. In window, the layout of above 1500px covers the entire navigation.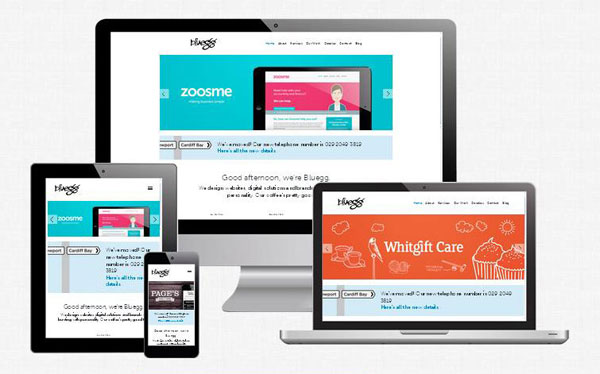 This is a simple and interesting responsive website. The layout remains same on mobile devices as computing devices, but scaled until making screen size smaller like 640px size on smartphones. The layout is changed into single column and sidebar is visible below the main content.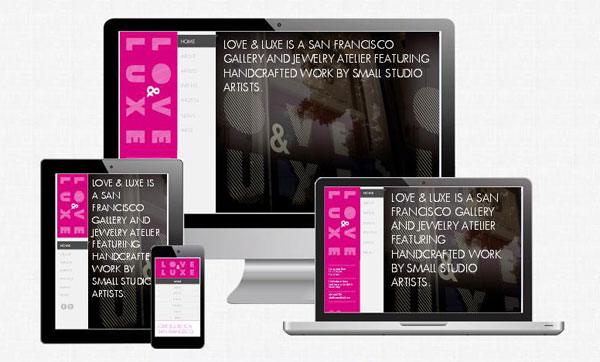 The very strong typography is used in this responsive website in all the sizes. You can see a few pretty navigation as well on sites, which are moving around.
Author Bio: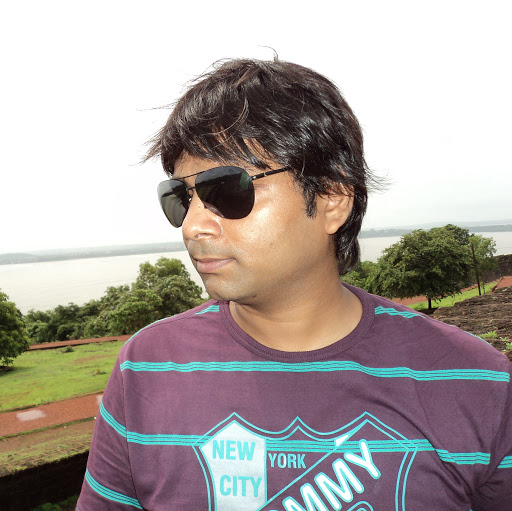 David Mayer is one of the experienced and highly skilled website designers of pioneer web development company – Webgranth. He has shared many blogs related to designing website in the most elegant and professional way.