It's now November, so its time for Evolutionary Designs' monthly Photoshop Tutorial collection. the last few months have been crazy busy so some of our regular articles were not posted on time. One our regular articles is the monthly Photoshop tutorial collection and I hope to get us caught up soon.  With that being said, I hope to post two months worth of Photoshop tutorial collections to help catch us up.
As with previous collections, we look for only the best Photoshop tutorials created each month. Not just a large collection of all the tutorials created during the month. There are plenty of other design sites doing that. At Evolutionary Designs, we choose to share only articles that are helpful to our readers or just plain cool.
If you are a Photoshop tutorial writer, start commenting on these articles so we can find your awesome tutorials, if they are what our readers are looking for, then we will share your articles. If you are looking for a place to create killer tutorials, we are excepting guest writers and staff writers to submit articles for publications. Please contact us for details!
Photoshop Tutorials Created in July
August was a great month for Photoshop tutorials. There were a lot of beginner, intermediate, and advanced level photo manipulation tutorials created. Out those created, I found 10 great tutorials for this month's collection. There are a mixture of beginner and advanced level tutorials with a few intermediate tutorials for those looking for something a little more challenging than beginner level Photoshop tutorials. Check them out, give them a try, and let us know what you thought in the comment section.
Note: Images used throughout this collection are previews from each tutorial. If you are the owner of these images or if you do not want your tutorial listed on any of our collections, please contact us and we can remove them.
How to Add Frames to Photos Using Photoshop and Lightroom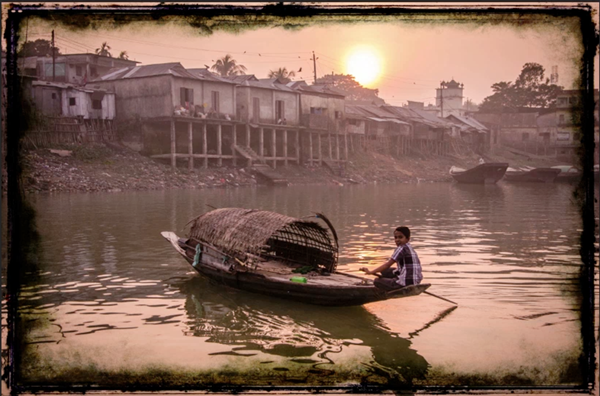 "In this tutorial, we will take a look at a few ways to add frames and borders around your photographs using a combination of Lightroom and Photoshop. In the process, you will use several tools including Photoshop blend modes, custom brushes, Layer Styles and the Canvas Size option." This is very easy tutorial and is a beginner level tutorial and should only take about 10 minutes to complete.
Comprehensive Guide to Color in Photoshop – Gradients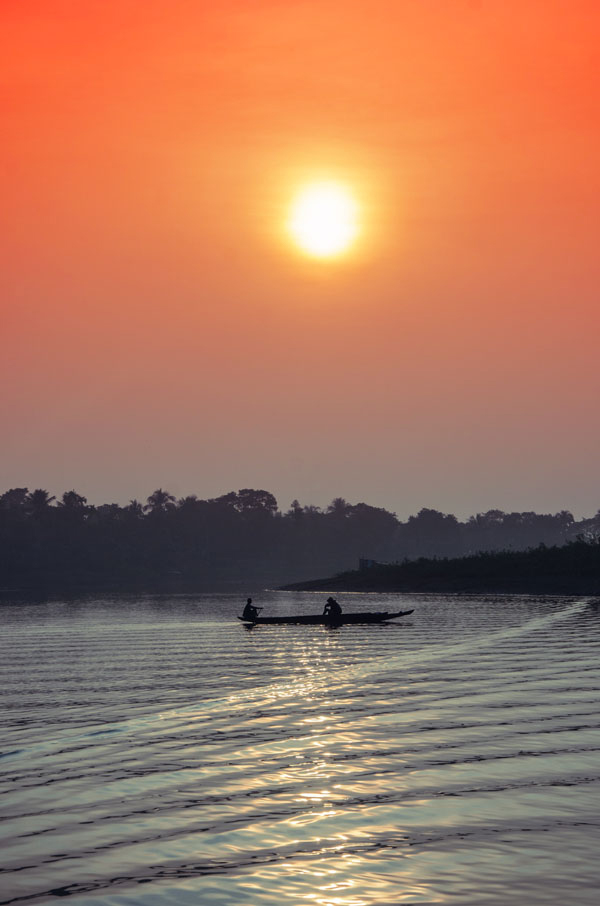 "Gradients are a very useful feature for most Photoshop workflows. In this tutorial, you will learn everything you need to know about them. You will learn how to create and use gradients as Fill Layers, Layer Styles, Selections and Masks." Using gradients are an important tool in Photoshop and is something every user should be familiar with. This tutorial is a beginner level tutorial and only takes about 10 minutes to complete.
The Ultimate Guide to Adjustment Layers – Hue/Saturation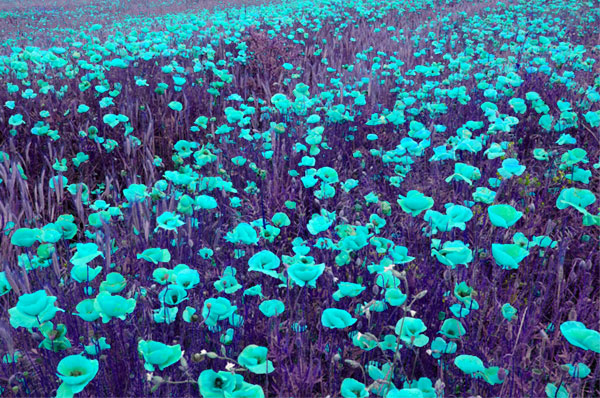 "Hue/Saturation is one of the more popular Photoshop Adjustment Layer types. In this tutorial, we will take a close look at the Hue/Saturation Adjustment Layer and will explain everything you need to know about it."  Using the Hue/Saturation tool is another important tool in Photoshop. In additional to making crazy color changes to your work, you the colors in your work to give an image a more natural look, when the colors look unnatural. This tutorial should only take about 5 minutes.
Create a Fantasy Warrior Painting From Scratch
"Let's face it – everyone likes fantasy. And girls. And fantasy girls. Not everyone can draw them though. Follow this tutorial and hopefully you'll learn a lot about painting your own fantasy character!" This is an advanced tutorial and you need drawing skills along with advanced Photoshop skills to complete this tutorial.
How to Create a Mountainous Matte Painting in Photoshop
"Learn how to create this landscape matte painting with Photoshop! This tutorial will show you how create our own mountain scene by arranging multiple stocks together and blending them correctly using layer masks and adjustment layers. You will also learn effective techniques for adding waterfalls and mist."  This is an intermediate tutorial and can be done by most Photoshop users.
How to Create a Breathtakingly Artistic Winter Horse Illustration in Photoshop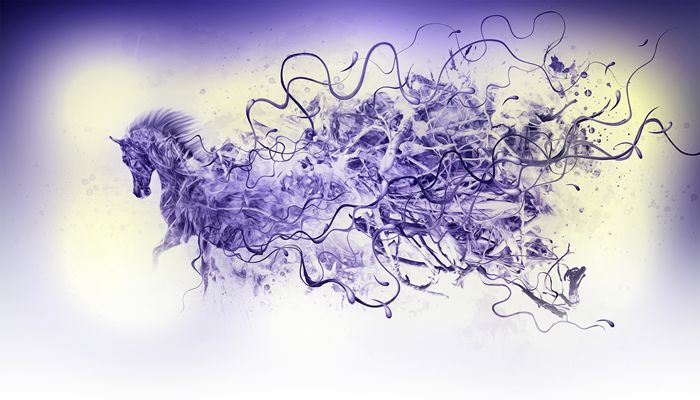 "Learn how to create this amazing photo manipulation with a variety of blending techniques, custom brushes, and more. This intermediate-advanced tutorial also comes with its own set of raw ink splatter scans so that you can practice creating your own Photoshop brushes. And of course, the full layered PSD is included as well."
Create This Striking Fairy Tale Photo Manipulation in Photoshop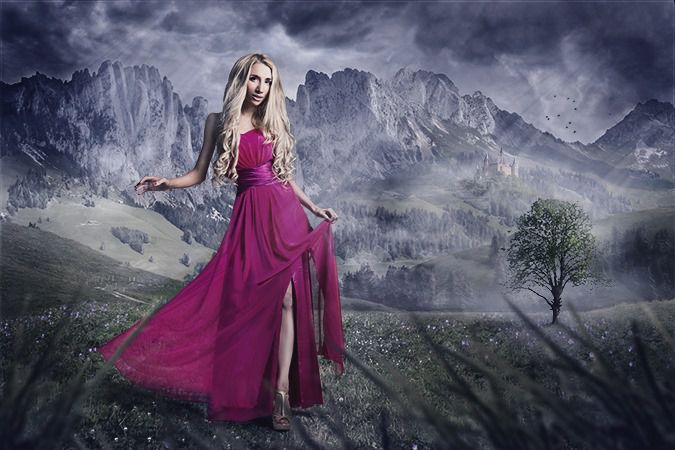 "Learn how to composite landscapes like the ones you see in Middle Earth (Lord of the Rings), add dramatic lighting effects, and more with this Photoshop tutorial. This tutorial will show you techniques such as creating a breathtaking landscape from multiple photos, adding dramatic rays of light, and using foreground/middleground/background to create an interesting scene." This is a beginner level tutorial and shouldn't take to long to meet.
The Process of Creating the "Ascending Spirit" Digital Art in Photoshop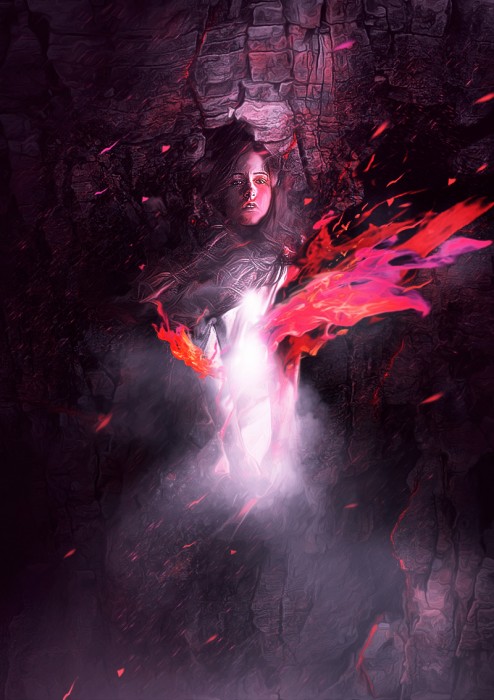 " In this tutorial, I will show you the process of I used to create this "Ascending Spirit" Photo Manipulation in Photoshop. Along the way, you will practice a number of photo manipulation techniques such as image adjustment, layer blending, texturing, as well as some brush painting skills." This is an intermediate tutorial.
Lonely Night – Manipulation Tutorial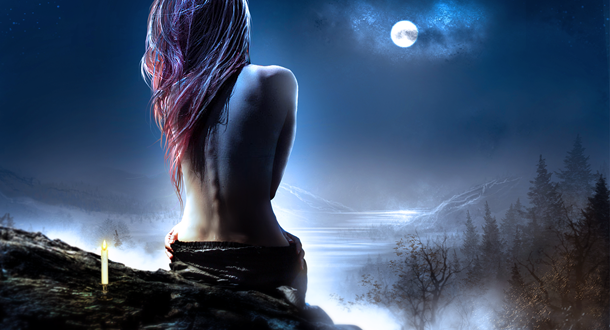 "In this manipulation tutorial you learn how to create a simple night scene in Photoshop. You will learn how to deal with hair, how to create light effects and shadows."  This is a beginner level tutorial.
Compositing Tutorial – Colors and Light Effects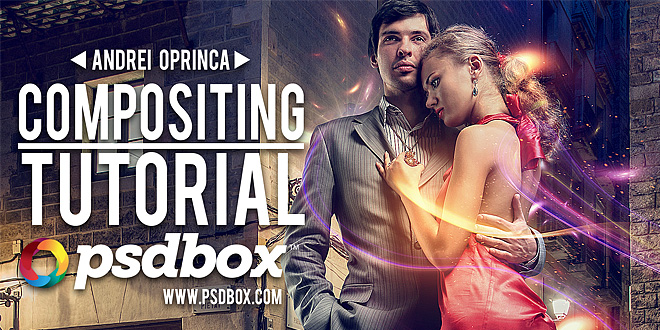 "In this video I will show you how I combine Images in Photoshop to create a photorealistic scene. I will also show you how to mask hair without making complex selections and how to add cool light effects and colors." This is an intermediate tutorial.
Please follow and like us: