Are you happy with your website at the moment, or do you feel like there is something missing? Sooner or later you might decide to change the design, but it's important that you do it for the right reasons. You don't just want to change something because you're bored with what you've got at the moment. If you know why you want to overhaul your site it's much more likely it will become even more successful and I'm sure that is what you want. Let's take a look at some of the reasons that might convince you to pull the trigger. Remember that we're only looking at a few examples and you need to take everything into account before you make the switch.
Your Website is Not Responsive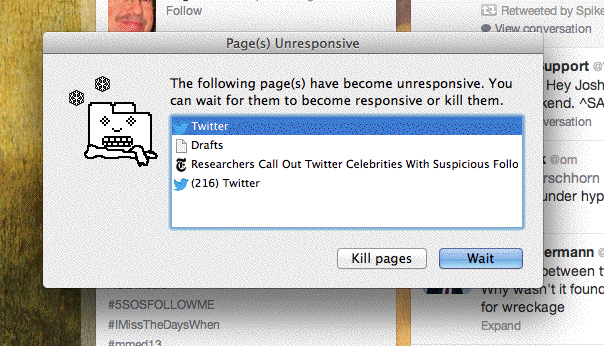 How much time do you spend looking at websites on your smartphone? If you're young and you have great eyesight it's maybe something you do regularly, but anyone else is going to struggle. Even though someone might read a website on their phone it's unlikely they will buy something, but you can change that by having a responsive design. It will be a few years before everyone is buying random things on a tiny screen, but a mobile-ready site will equal more sales now.
It's Looking Like a Dinosaur
Some people have a website that looks like it's about 50 years old. I know the internet hasn't been around since then, but I'm sure you know what I mean. If your website looks like a dinosaur you might want to do something about it. You can't afford to scare away potential customers and the younger generation thinks anyone with an old looking website is a scam artist. Sometimes you've got to forget about the past and get with the times if you want to make good money.
You're Not Making Much Money
If you don't think you're making enough money it could be because your website is not optimized for conversions. Don't worry if you are unsure what that means because it's easy to explain. If you have an opt-in form in the sidebar you might get X people signing up per month and you make Y from your email list. If you change the design and more people sign up you will obviously make more money. There is lots of ways to test simple design changes to see if you make more money. You just need to get creative and figure out what they are.
You're Losing Visitors
Once you start getting lots of traffic from the search engines, your website will do one of two things. When people land on your site they could fall in love with it and become a loyal reader, or they could click away within the first 2 seconds. If you have a high bounce rate you can lower it by tweaking the design. If you can get a new visitor to spend 2 minutes on your site there is more chance they will realize how great it is, so don't go throwing traffic away when you might not need to.
Is Your Website Starting to Fall Apart?
Some people play with their website far too much. They try to make big changes all the time and eventually things stop working together. This can be very frustrating for visitors and for your wallet too. Once you notice your website falling apart it might be time to completely redesign the backend and you can throw in a nice frontend redesign while you're at it. I know it's frustrating, but sometimes it's best to put in the work now so you can relax later.
This article was written by a guest writer and Evolutionary Designs may or may not agree with what is written. Please contact us if you have any questions about the writer or if you want to guest write for us.
Author Bio
This post was submitted by Todd Ramos; he runs PenTech Consulting, a successful online marketing company that provides services for SEO in CT. He indulges in blogging in his free time to share his views on website redesigning.
Please follow and like us: