There are some things your visitors need to see when they land on your site. I've showed people what they are so they can incorporate them into the design. There are certain things a visitor must see when they land on your website, so you must incorporate them into the design. If you don't, I can assure you it will hinder your progress. It won't stop you from succeeding, but why make life harder on yourself when you don't need to? Let's look at what you must include and you can correct your site right away if you're missing anything.
A Link to Your Product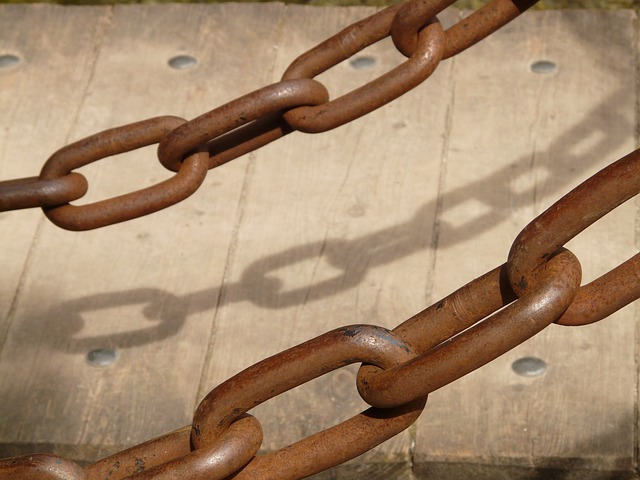 Your product is the most important thing on your site because it's how you make money. It's hard to run a business when you can't even afford to put food in your mouth. It's not a great idea to thrust your product into someone's face on a constant basis, but you definitely need a way for people to find your sales page. You might make more sales through email, which we will talk about in a minute, but there will be people who buy your product because they find it on your site. Image Source: Chain Links
Tell Them Who You Are
I would like to know who I'm giving my money to, so I'm pretty sure you would too. When you buy from a big company you already know what they stand for because they have a huge reputation, but you don't know some random blogger who is trying to take your money. If you have a nice link to your 'about page' it will let people find out what the face behind the mask looks like. In this day and age it definitely means you can make more money.
Other People Love You
Other people love reading what you have to say and they think your product is great. If only the others knew this because they would trust you a lot more. There is an easy way to share your amazingness with the world and it's why testimonials are so important. You just need to put some of them on your site in clear view and new visitors will read them. You will then look a lot more authoritative and less people are going to be scared when handing over their money.
Capture Their Email
Your email list is your business and I don't care what anyone else says. It will outperform every other method when it comes to sales, but you obviously need to build a list before that can ever happen. In order to succeed you will need to have optimized opt-in forms on your site. They must convince someone to hand over their email address, which is sometimes just as hard as asking them to give you money. If you get this right you will do well.
Let them share your work
It's a lot easier to scale your business if your visitors help to build your business for you. Can you imagine being able to sit back while your fans drive thousands of visitors to your site every day? The easiest way to accomplish this is by adding social sharing buttons into your design. When someone lands on your site and enjoys what they read they will share the article with their Twitter followers or Facebook fans, so you can see why they must be included in the design. Image Source: Sharing
What They Must Know
A lot of bloggers are guilty of something very serious. They just assume new visitors will know about their past work and this can really hurt them. You need to have a page where newbies can go to learn about what your site is about and it should include links to all the must-read articles. When someone lands on your site they must know where to find this special page, so you need to make sure it's easy to find.
This article was written by a guest writer and Evolutionary Designs may or may not agree with what is written. Please contact us if you have any questions about the writer or if you want to guest write for us.
Author Bio
Today's feature contributor, Alexander Shekaroff, is a freelance blogger and a technically sound person. He likes to blog about different web designs in Toronto and gives advice on how to improve them. He is a fun loving person and likes to spend his holidays travelling to different places.
Please follow and like us: