Now that iOS 7 is official, designers, developers, and the public are wondering what kind of changes are going to be in store for the general public. A new iOS version always comes with its new complications, bugs, and shiny new features. Whether you're interested in iOS 7 so you can keep up with the trends or so you can use the apps that are sure to update and forget backwards compatibility, it's important to know what to expect.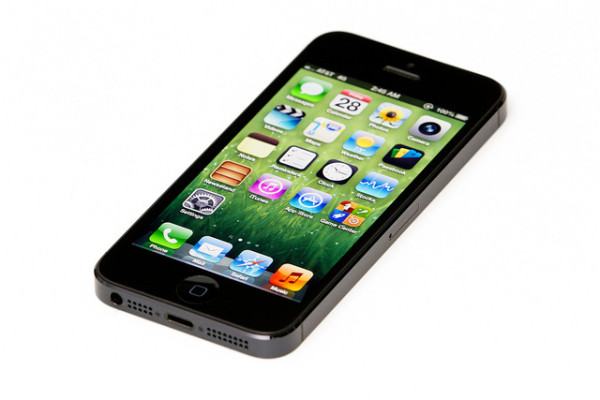 The main feature of iOS 7 is a flatter design approach. 3D, rounded, and raised icons have been the style for quite some time now, so going back to a flat, 2-dimensional approach is bold! There are plenty of iOS 7 upgrades worth talking about, and here are a few of them. Image Source: iPhone 5 Black & Slate 64GB
Flat Design Interface
If you're used to a rounded, colorful home screen, be prepared for changes. The home screen icons are simpler and the typography thinner than ever before. There are a few tweaks when it comes to the way you hold your device – the background stays stationary, but the icons move to allow you to easily hit them.
Unsupported Older Models
Though some older iPhones like the 3GS are not supported, iOS 7 is (surprisingly) supported on all models from the iPhone 4, iPad 2, iPad mini, and 4th generation iPod touch on. This runs against the analysts' predictions that it would only support the iPhone 5, and is a great detail for anyone on older hardware!
Featured Control Center
Are you frustrated by the process of trying to change your screen brightness, radio, apps, and settings? The new control center allows you to swipe down from the top of the screen and change all these elements easily and quickly. The control center will handle Bluetooth and Wi-Fi options. If you're watching TV through a service like CLEARtvbundle.com, you don't even have to look up from the show.
Multitasking Better Supported
Fans of early iOS versions will remember the frustration of being unable to multitask. Now, iOS 7 allows all apps to multitask while preserving the device's long battery life. The operating system will detect which apps are used frequently, then update them in such a way that they update in the background when you aren't using them rather than having to update them all at once while you're trying to use your tablet or smartphone.
Safari Changes
Perhaps in response to the browsers that have been released for the iPhone, Apple has changed some elements of Safari. The interface is full-screen and will feature smart search, a drop-down field, and iCloud keychain. If you've ever struggled to remember a password while on the go, Safari will save you. The page navigation is also different.
Updated Siri
For Siri fans who have wanted a male voice, this is now available. You can change settings, play voicemail, turn on the radio, and search Wikipedia, Twitter, and Bing while you're talking to Siri. The user interface is also going to be simpler, much like the overall iOS 7 design.
While the flat home screen design might be all the designers are talking about, there are plenty of other features in the new iOS 7 designs. It remains to be seen how the public will take to these features over time.
Yogesh Mankani is a marketing consultant. He loves to share what he finds interesting on business blogs.
Please follow and like us: