Today is the day that Topaz Labs releases Clarity, a new plugin for processing images. At some point today, Topaz Labs will release clarity to the public.
And I had the opportunity to beta test, attend a webinar on Clarity, and review the new plugin before the public could get their hands on a copy of this great tool. Normally I would summarize what a product does and the feature list, but doing that wouldn't do this great product justice. So for the next few sections of the review, I quoted directly from Topaz Labs about this product can do.
What is Topaz Clarity
"Topaz Clarity is the ultimate tool to create compelling and powerful images by intelligently enhancing contrast and clarity with absolutely no artifacts or halos. With just a few clicks you can easily manipulate your micro, mid-tone and overall contrast, transforming your image from ordinary to extraordinary, while maintaining the natural feeling and tonality you are after. Using a proprietary technology, Topaz Clarity effectively improves local contrast without halos or noise, giving you remarkable results with minimal effort."
Topaz Clarity Features
"Topaz Clarity uses proprietary technology that allows you to quickly and easily adjust various levels of contrast with no halos or artifacts. The results are compelling images with a very natural look."  Features include:
"Clarity Module- The Dynamics section of this module allows you to selectively adjust contrast in your image, without adding halos or artifacts, resulting in a very natural looking, yet compelling image. The contrast sliders range from micro to high, and refer to the original image contrast variations allowing you to increase or decrease the contrast in that specific variation. The highlight of this module is the ability to adjust mid-tone contrast quickly and easily, something that would normally take many steps to achieve.
The Tone section gives you the ability to adjust the tone levels to retain a high range of tones in your image. It includes black, white, and mid-tone sliders that can bring back details in the shadows and highlights that would normally be lost with high contrast adjustments".
"HSL Module– Topaz Clarity is the first to use a quality enhancement method in the Hue, Saturation, and Luminance adjustment module, which can produce strong adjustments with much less artifacts and noise. The HSL module allows you to selectively enhance specific colors in your image. It works by breaking your image into 8 different colors, giving maximum control over the colors in your image."
"Advanced Masking Technology– We have incorporated several new features in the masking module to allow for more precise masking. Clarity offers three different types of brushes; normal, edge aware, and the new color aware. You now have the ability to feather the mask and control the color range. You also have the option of choosing a gradient mask that includes linear, radial, and reflected types of gradients. In addition, there is a separate mask for the Clarity module and the HSL module, which allows for much greater control of adjustment areas in your image."
"New User Interface– We are premiering a brand new user interface that is more intuitive, polished, and user friendly. As requested, both the navigator window and the buttons are larger and easier to view. The modules themselves are streamlined for quicker and easier adjustments. The masking section is condensed, even with the addition of new masking features."
"Over 100 Presets– For the first time, we have categorized the presets by types of photography. This will enable photographers to quickly identify which presets would be most useful for their particular image."
Before Topaz Labs Clarity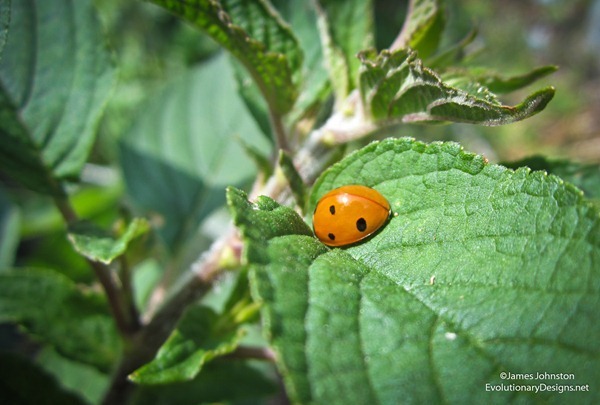 The above image was taken with a Canon PowerShot Elph 100 HS in the morning in poor lighting. Since the little guy was so shy I couldn't get a shot of her. But that wasn't the point for this image. I took this image mainly to see what Topaz Clarity could do with it.
I first imported the image into Adobe Lightroom and made a copy of the image so I can share a before and after styled example. I cleaned up the image and got the lighting and color the way I wanted it.
After Topaz Labs Clarity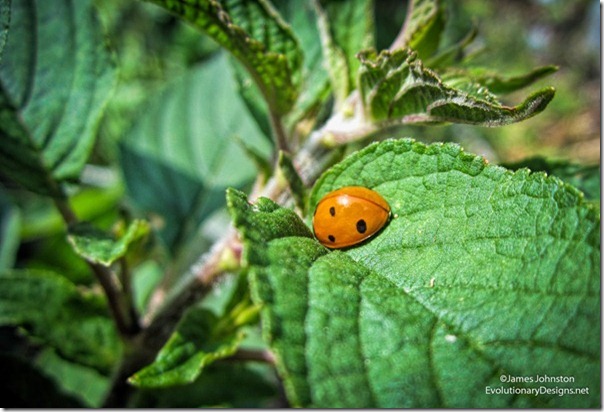 After I finished processing in Lightroom, I pulled the image into Clarity. I tried out a few of the presets and ended up using one of the presets designed for macro shots. I then adjusted the sliders until I came up with the above image. I then imported back to Lightroom where I added a light vignetting.
My Thoughts on Topaz Clarity
I love this program. It can take an average image and give it that pop you want without adding artifacts or halos to the images. There are so many presets, you should be able find a way to make most images pop. I look forward to playing with new plugin on older images and future images that take.
What I do not like about the program is that it loads to slow. If you have a slower computer, this could effect the amount time takes to process images. If you have a lot of images, this extra time adds up. Most of the loading issues have to do with all the presets loading.
At least you can disable things such as the preview fly out to help speed things up.
Even with a slow computer, I would recommend using the plugin if your computer can handle the plugin. Check the required specs below and if your computer, try it out.
Tech Specs
Mac Compatibility:
Requires Intel-based OSX 10.6-10.8 (64-bit ONLY)
PowerPC processors like G4 or G5 are not supported
Compatible with photoFXLab, Adobe Photoshop CS4-CS6 (32-bit and 65-bit) Adobe Photoshop Elements 9-1
Windows Compatibility:
Requires Windows XP, Vista, 7 or 8 (32-bit and 64-bit)
Compatible with photoFXLab, Adobe Photoshop CS4-CS6 (32-bit and 65-bit) Adobe Photoshop Elements 9-11, or another editor that supports Photoshop plug-ins. Extended Compatibility
Extended Compatibility:
This plugin is compatible with bit and 64-bit), Photoshop Elements 6-11, PaintShop Pro, Aperture 2 and 3, iPhoto Lightroom 2-4 via Topaz Fusion Express and photoFXlab.
Clarity also requires at least 2GB of RAM, but you need more. I am running 8GB and it sometimes feels sluggish.
How to Get a Discount from Topaz Labs
From May 22nd, 2013 until May 31, 20013 you can purchase Clarity for $29.99 instead of its regular price of $49.99. Just use the promo code: claritynew at time of check out.
Please follow and like us: