Disclosure: We are a professional review site that receives compensation from the companies whose products we review. We test each product thoroughly and give high marks to only the very best. We are independently owned and the opinions expressed here are our own.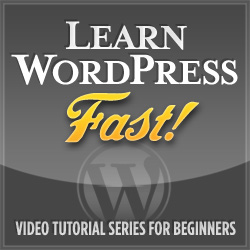 Most CMS implement a linking system commonly referred to as permalinks. You might almost have heard them called pretty links or permanent links.
What are Permalinks?
Whatever you call them, permalinks are permanent links for posts or pages that you created that will never change. In WordPress, the default permalink structure is:
http://www.yoursite.com/?p=39
Permalinks VS Non-Permanent Links
When creating new articles and pages for your site, they are considered to be permanent and will point to a specific piece of content  that should never change unless you manually make the change. This way authors can easily refer to specific pages on their site.
But with pages such as the archive page and the home page of a WordPress site, those pages will change as new content is posted. Authors will occasionally point to these pages knowing that the content will always have fresh content on those links. Some links you might want to link to could be to links to tags or categories that a reader might find helpful, or you link to link to your home page when you mention your site.
Permalinks and SEO Benefits
When selecting a permalink structure, you can take advantage of search engine optimization by using keywords in your permalinks. This can help your pages rank higher.  Below is an example of a permalink structure that I use on my personal site.

As you can see from the search results, it shows the title of the article, the description, date, and permalink. By creating a permalink structure that has article keywords in it, the readers have a human reader friendly version link to look at.
How to Configure Permalinks in WordPress
WordPress offers a variety of permalink options that you can configure via the admin panel. For Evolutionary Designs, we use a date plus post name (will be changing this in the future) but I wouldn't recommend this, I would recommend going with a domain name plus post name.
Most sites use this feature, and if you aren't a news site, then you really do not need to add a post date your article.
Below is a video from WordPress.TV that explains how to configure permalinks in WordPress.

Please follow and like us: