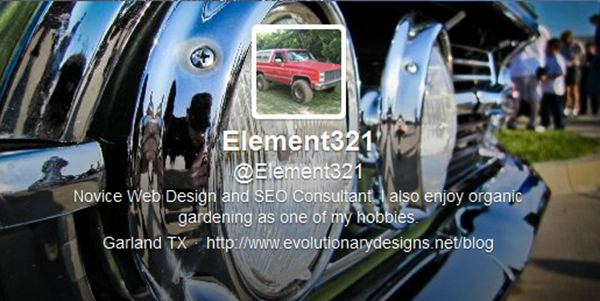 Earlier today, I read an article that Twitter made a change to the Twitter Profile Pages. That change is the addition of a Twitter Header Image. The above image is a temporary header image I just made to see what one might look like with my profile.
Sorry for the image quality, I did a screen grab and resized to fit on the blog article.
How to Add a Twitter Header Photos
Adding a Twitter header image is easy. All you have to do is log into your Twitter account and click on the settings link. Then click on the design tab. Once in the design section click on the Change header button. Then upload your image.
For best results, resize your header image to 1200×600 and the size needs to be no larger than 5MB. If your image is a little larger than the suggested dimensions, you should be ok.
Once the image is uploaded, then you can adjust the image to find the perfect fit for your header image.
Final Thoughts on the New Twitter Header Photos
The Twitter Header Photo is a great addition and it is a bit behind, since most other major social media networks have already added this feature. But I really like is the short bio, username, location, and website info is added over the image.
The only downside to this is, your images can't be too busy or white. If your image is too busy or white, then the text will be to hard to read.
Please follow and like us: