Disclosure: We are a professional review site that receives compensation from the companies whose products we review. We test each product thoroughly and give high marks to only the very best. We are independently owned and the opinions expressed here are our own.
About a month ago I was introduced to a new social plugin from ,a great design company that I recently started following, DaddyDesign. Their plugin is WP Social Toolbar.
When I first came across this plugin it was offered as free plugin that you could could find in the WordPress Directory. Soon after its release, came a pro version that is full of great features to help promote your content.
Then when an opportunity to test out the pro version become available, I had to jump on it. Today, I want to share my thoughts on this plugin and what it can do for you.
What is WP Social Tool Pro?
The WP Social Tool Pro is a premium WordPress plugin that gives you a customizable toolbar that you can change the color, social network icons, recent tweets, and add share buttons. You can setup the toolbar to float in the header or in the footer.

The WP Social Tool Pro Review
Originally, I setup the pro plugin on one of my test sites and did some basic testing and configuration testing. Once I knew more about the plugin, I moved it over to my personal blog and its still there. But I might be moving it to my photo blog since its in need of a great looking social media plugin.
As for the plugin itself, it's easy to install and easy to configure. Once you install it, get your social media profiles ready and add them to your social toolbar.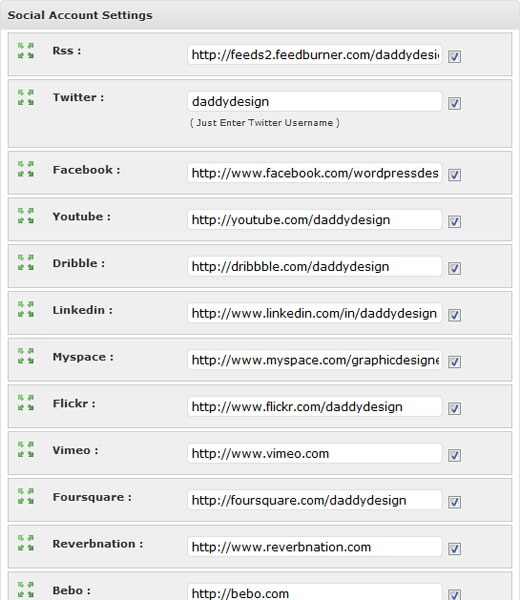 From the screenshots you can see the plugin supports a ton of popular social media profile and you can add up to fourteen profiles to toolbar and even arrange them in any order you want.

Another great feature is the ability to add custom profiles and custom icons as well. This means that if your profile isn't one of the listed profiles, you can add it along with a custom icon. Image Sources: The above images came from WordPress Plugin Directory.
As for Sharing Content…
With WP Social Toolbar, you can even setup social sharing buttons from seven of the most popular social media sites. But to keep the clutter down, you can only add up to four buttons to the tool bar.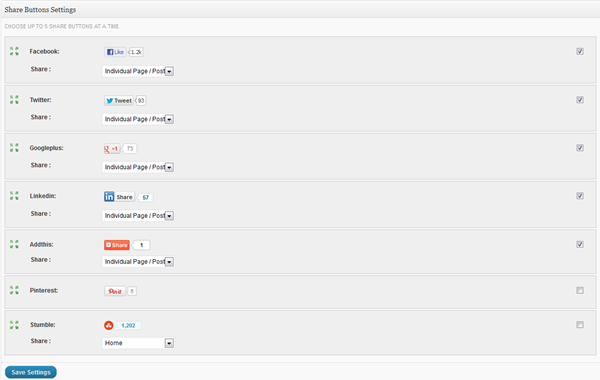 Final Thoughts
I have tested several different social media toolbars and all of them didn't have the features I wanted and had a lot of features that bloated the plugin. But with the WP Social Toolbar, its different. Its full of great features and its even responsive. So it looks good on most screen sizes, browsers, and devices.
The only thing that I had issues with is that the social tool bar may hide content, links, and menu links if the content is placed to close to the top of the header or to bottom of the header. Yes, there is way to hide, the toolbar, but even then, it may hide some of your content. So it would be great, if there was a way to give the readers the option to remove the tool from view all together. If they want it back, they would have to refresh the page. Even with this little issue, its not a deal breaker and I still like the plug in and have plans to use on at least one of my sites.
If you are looking to add a social toolbar to your site, I highly recommend giving this plugin a try. If you like it, purchase the pro version.
Please follow and like us: