It's the end of the month again, so its time to share our favorite Photoshop tutorials created in December. This month was a great month for Photshop tutorials, there were so many great tutorials that we couldn't list them all. So we grabbed 11 of our favorite tutorials.
The Best Photoshop Tutorials from December
This great collection of Photoshop tutorial include beginner, intermediate, and advanced user level tutorials. Most tutorials are photo manipulations, but we do have a few other tutorials such as; sharpening techniques and how to create a web ribbon in Photoshop.
How to Create an "Alice in Wonderland" Inspired Artwork with Photoshop
"In this tutorial you will learn how to create a Wonderland inspired photomanipulation using masks, blending modes and adjustments. You'll be taken through using transform, warp and blur to create perspective and the effect of movement. Finally, a series of adjustments is applied to give the image a unified tone and style." This really cool tutorial was created for intermediate Photoshop users.
Create a Photo Manipulation with Checkered Elements Inside Photoshop
"Learn how to to create a futuristic photo manipulation. This Photoshop tutorial will show you how to use Photoshop's Repoussé tool to create checkered 3D elements. Click to find out how to create this retro-but-futuristic photo manipulation!" Another great intermediate tutorial to try out.
How to Create a Surreal Traveling House Photo Manipulation in Photoshop
"Create a fantasy photo manipulation of a floating house. This Photoshop tutorial will show you how to combine photos seamlessly with little effort to create this out-of-the-world image. You'll also learn how to give your house an uprooted look and enhance the lighting of the image for a grungy mystical look." This is a intermediate level tutorial.
Create a Futuristic Bicycle Icon in Photoshop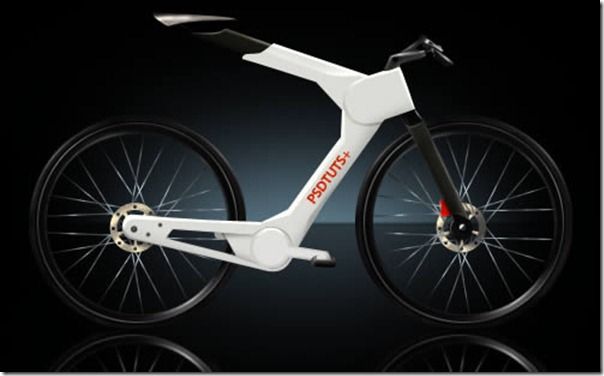 This tutorial creates a futuristic bicycle icon from scratch using some basic Photoshop tools. This tutorial will take about an hour to complete and is for intermediate users.
Create Hipstamatic and Instagram Style Effects With Photoshop and Retrographer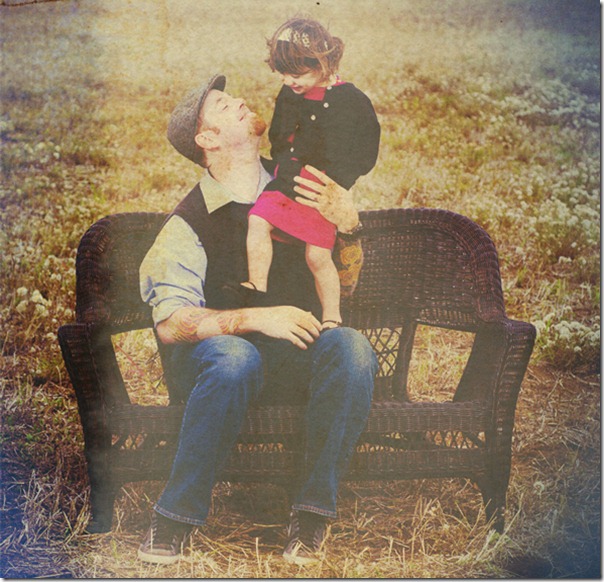 "In this tutorial, author Mark Heaps will introduce you to Retrographer, a fantastic plugin for Photoshop that will allow you to apply similar effects to your photos in minutes with powerful fine-tuning control not possible in fixed preset applications." This is a great tutorial and is for beginners. But you have to purchase Retrographer to make it work.
Quick Tip: Create a Stitched Web Ribbon in Photoshop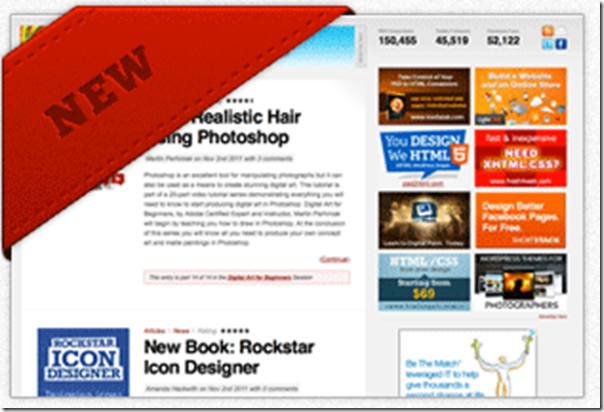 Using web ribbons in web design has gotten popular over the last year. So if you are interested in created a web ribbon in the corner of an image for your site, check out this beginner level tutorial. Its should only take about 15 minutes to create one.
Professional Sharpening Techniques in Photoshop
"You might be surprised how many images are sharpened at some point in Photoshop before you see them in print or online. In this detailed tutorial we will explain how sharpening works, when you should apply sharpening to your images, and how best to do it during the post production process." This is a beginner level tutorial and should take about 25 minutes.
Create a Dark, Conceptual Photo Manipulation With Stock Photography
"In this tutorial we will be teaching how to integrate elements from different sources to create a realistic photo manipulation with dark and conceptual elements. You will learn some lighting and blending techniques as well as some interesting post-production tips."  This is an advanced tutorial and will to take 15 to 20 hours to complete.
Christmas Night Card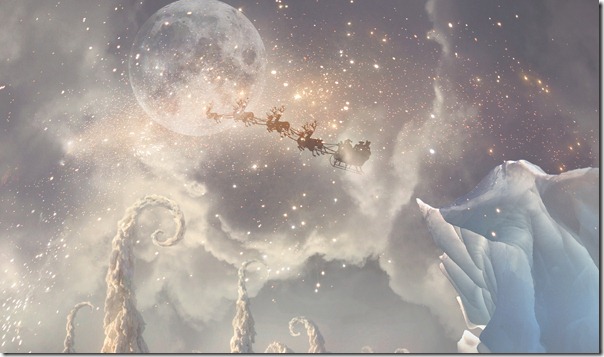 This is an intermediate photo manipulation tutorial. The tutorial takes several stock images to create a Christmas scene.
Photo Manipulate a Surreal Sky Station Scene
"In this tutorial I will show you how to create a surreal photo manipulation called "The Sky Station". We'll go through different techniques of manipulating, retouching, masking, using brush, coloring and much more." This is an intermediate tutorial.
How To Intensify Your Landscape Photos in Photoshop
"The theme of this tutorial will be converting this quite beautiful landscape shot into a dreamy scene of epicness. Just comparing the two you can see how much impact the post processing effects give the photograph, transforming it from an everyday snapshot into an unbelievable fantasy scene." This is a great tutorial and its for intermediate photoshop users.
Please follow and like us: