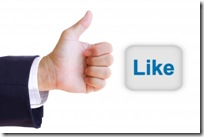 Want to have highly active fans in your Facebook page? You need to know how to make your Fans Active for any Update you do. You will need to make your fans so hot for your news or update. latterly you really should invest your time on this, because the number of followers isn't as important as how your fans interact with you. Whether it's posting followup comments or reaching out to fans that have asked valuable questions or have even posted criticism, it's important that you build the best relationship with your fans.
Ask Questions
Facebook Pages present an amazing opportunity to learn about your existing Fans or customers. People love to talk about themselves so ask them questions that are also related to your company. For example, Baskin-Ronnins happened to ask about the favorite flavor in one of their updates and they got hundreds of comments answering the question. Additionally you can simply ask general questions such as "what are going in next weekend?"
Respond To Questions And Comments
As you build your fan base, fans will begin to regularly post comments as well as questions. Take the time to engage with them. Any time you take to interact with the fans is always time well spent. Many of the questions and comments will be extremely easy to respond to, only requiring a little time from you. Make sure you take the time to reply to your customers and you can just about guaranteed your continue to growth.
Be Supportive
Do you have fans that always write comments and interact with you? Take the time to recognize them and continue to build a relationship with them. Your biggest fans is extremely valuable. These fans will take the time to promote your business for you. They'll reply to other fan comments and do a lot of your work for you. Building relationships with these individuals is extremely important. Give a quick shout out to the person as a comment and they'll typically be happy and grateful. Support your biggest fans and they'll help support you, helping you taking your business to the next level.
Post Videos, Photos and Notes
One of the great opportunities Facebook provide that you can post different types of updates. If you want to connect with your fans you need to use as many forms of updates as possible. While written status and photos are extremely effective tools for connecting with your fans , video happens to be one of the most popular forms of communication on the internet. So here you come to decide the best type for your communication but don't stick with one form because that will make your fans bored. In addition, you can also write notes.
Get my Free Facebook marketing Secrets Guide
Do you have other ways that you would like to share them with us by writing a comment? Anyway, If you liked these ways!! I guess you will like my free 52 page Facebook Marketing Secrets Guide that I have made to help you know everything you need to know about Facebook Marketing and Fan pages.
Image: tungphoto / FreeDigitalPhotos.net
Comments
comments
Google+ Comments