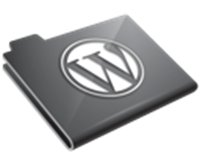 When I browse websites, I find it annoying when a site has a link that when you click on it opens in the same tab or window you are currently reading. For me, I like to click links and have it open new windows or tabs so I can check out the link and go back to reading the article I was originally on without loosing my place.
Some may argue that having a link open a new window is bad manners. For others, they prefer it. For those that are trying to decide to have their links open new pages, think about it this way. If you have your outbound links open in a new window, they are more likely to stay on your site than if you send them way from your site while they are reading.
NOTE: Linking to other sites is part of SEO and search engines will rank your site/articles better with links to authorities sites with related content. So you can not ignore linking to other sites. If you do it will eventually hurt your SEO rankings.
When Open Links in A New Window/Tab
I have been designing sites and browsing the web for over ten years now. From experience, I found that if I configure sites to open outbound links to open a new window or tab visitor tend to stay longer than having links open in the same window. Plus the bounce rate is a little lower.
If links are created to link to other parts of your site, then just opening the link in the same page works great. This way if a user is spending a lot of time your site, they are not constantly opening new windows every time they want to navigate to another part of your site.
How to Make WordPress Links open in a New Tab
Inside your article editor, highlight the word you want to use for the link.
Click on the hyperlink button (looks like a length of chain).
Change The Target Option to Open link in a new window/tab
Click Add link
Then update or publish article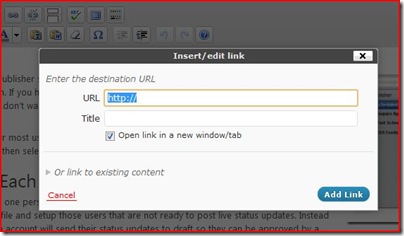 Image Source: Iconfinder
Please follow and like us: