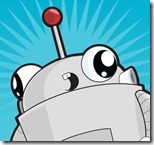 Understanding the ins and outs of SEO can seem overwhelming, especially if you are new to website marketing. Instead of trying to piecemeal your SEO education by picking up random tips and tricks, it is better to find an all-inclusive site with quality information. SEOmoz.org is an example of such a site as it has a variety of SEO resources geared toward those new to the world of SEO and, most importantly, many of their tools are free. Here's a list of some of their best free resources and what they have to offer.
1.) The Beginner's Guide to SEO
SEOmoz has a comprehensive beginner's guide to SEO which is perfect for anyone new to web marketing or for anyone needing to fill in some gaps in their knowledge. The guide has ten chapters, is easily read online, and can also be printed in a PDF version. It covers all the basic information that you need to know for SEO success, including how to implement keywords, how to grow your site's popularity, and how to track your success.
2.) SEO Ranking Factors
Do you understand the workings of SEO, but are not sure where to focus most of your energy? SEOmoz breaks down the ranking algorithm into easy to read graphs and lists. They focus on commonly discussed issues like trust/authority of the host domain, link popularity, anchor text of external links, keyword usage, and diversity of links. It makes the process seem uncomplicated by clearly telling you which SEO factors are the most positive and negative for your site. This tool will prevent you from wasting time on less productive strategies.
3.) SEO Cheat sheet
For those more involved with the development and maintenance of their websites, SEOmoz has a "cheat sheet" that summarizes all the basic technical information that you need for making your site SEO ready. It includes things like important HTML tags, indexing limits, recommended title tag syntax, robot Meta tags, and more. This is a handy resource for DIYers who want to bypass the professional web developer and take full control over their own site.
4.) Industry Charts
SEOmoz also offers a variety of charts and graphs that give insight into the online marketing industry. The graphics are useful for personally exploring current trends in SEO and SEM and they are also free to download if you would like to use them in a group presentation. Several of the graphs compare the differences among the major search engines (Google, Yahoo, and Bing); while some of the other charts explore things like conversion rates, e-commerce growth, and search engine users.
Final Thoughts
Considering the amount of valuable and free information they have in one place, it is no wonder that SEOmoz.org is one of the most popular sites for those trying to learn the sometimes confusing aspects of SEO. Undoubtedly, it makes paid web developers cringe as it provides everything that you need to know to start optimizing your website for top rankings. SEOmoz has many other useful features including a blog which is frequently updated. It is a site that is worth regularly checking out to stay current with the latest SEO news and tools.

Guest article by Mike Barbre:
"Mike Barbre is a social media professional and technology enthusiast. When he's not using Intermedia's Hosted Exchange, he can be found following Intermedia on Twitter and as a fan of Intermedia on Facebook. -Mike Barbre"