Hello!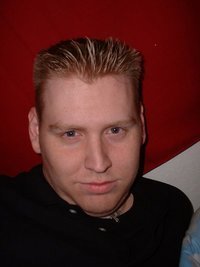 My Name is James Johnston, and I am the Owner of Evolutionary Designs. Evolutionary Designs is my personal site, where you can learn a little about me and I can share with my readers various new media resources.
A Little About Me
I am a 32 year old Web Designer / SEO consultant from Dallas, Texas who loves technology and the internet. If I am not working on a web project you can find me working in the garden or restoring my old truck. I having been interested in web design for almost ten years. After taking an intro to web design class as a  required course for one of my tech degrees, I was hooked. Since then, I have been playing with HTML and CSS mostly as a hobby for almost five years. About two years ago I decided I wanted to learn more about web design and I started taking more classes. I now run Evolutionary Designs as way to learn more about online marketing and share more about new media.
I started working with web design almost ten years ago mostly as a hobby. Then about about four years ago I realized how much I enjoyed web design and I decided to make a career change. So I went back to school only taking a few classes here and there so I could keep working. About two years ago my technical research position was restructured and I was laid-off. After the lay off and spending several months looking for jobs and couldn't find any I took up a job as the Director of Sales and Web Design for a small company where I do everything from marketing to hiring contractor to complete design projects I do not have the knowledge to complete or just need some extra help on a large project. This job was perfect for me. The owner pretty much told do what I wanted, work as much as you want or work little as you want. So Itook this opportunity to spend more time at school, I took up a part time job and started out with one or two web clients...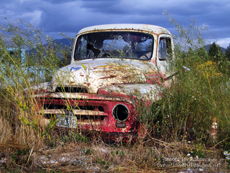 Some of my hobbies include graphic design, photography, and technology. I spend most of my free time working on my freelance website and working as an SEO and Social Media consultant for my personal company. When I am not working on my site and I am out and about, you can usually find me with a camera in my hand shooting something.
For now, that is enough about me. If you want know more you can find me on Facebook or Twitter. If you have any questions about the site, services that we provide, or suggestions, you can email me through the Contact Form. You can also follow me on these social networks.
Evolutionary Designs Blog
Evolutionary Designs Blog is a new media inspired blog dedicated to helping bloggers, web developers, small business owners and anyone interested in learning more about new media. Our topics include web design, graphic design, SEO, social media, photography tutorials, inspirational articles, and Blogging resources. I offer consulting services for social media, web design, Search Engine Optimization, and WordPress, all you have to do is contact me.