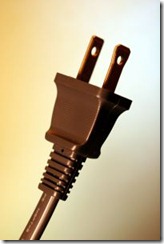 Once you have your WordPress blog created and have your SEO plugins in place, you need to add your social media and marketing plugins to your site. Usually I recommend not adding to many plugins to your site at first but I do recommend getting your social sharing buttons setup.
Before setting up your social sharing plugins up, you will need to have content to share. What I recommend is, First, set up your social media networks up within a week or so after the site is live. But I would at least secure your usernames and your vanity links for your social networks as soon as you purchase your domain name. The most popular social networks are Facebook, twitter, and LinkedIn. I find on some of the larger sites, certain usernames might already be taken. Finding out early that your favorite username and site usernames are not available will give you time to find ones that will work for your brand.
After you have the content and your social media networks setup its time to start adding the social media and marketing plugins to your site!
Social Media Sharing and Marketing WordPress Plugins
The plugins I have listed here today are some of my favorites plugins available for WordPress. I do not use all of them, but I have either run them on Evolutionary Designs, tested them, or have been recommend by trusted bloggers and friends. As always, only use the plugins you need and remove those that you are not using.
So if you are asking why I have adding both social sharing and marketing plugins to the same article, its because, I consider social media part of online marketing and it should be part of any company or website's online marketing strategy.
NOTE: Running to many plugins will slow your site load times.
Social Media Sharing WordPress Plugins
Cute Profiles – adds all of your social media profiles with vertically floating icons at the right or left of your pages. I have been using Cute Profiles for a while now, and its one of my favorite ways to display my social media profiles.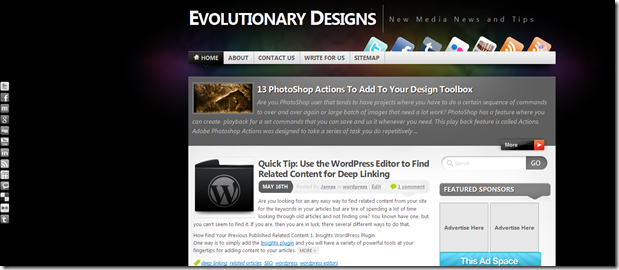 Sharebar – adds a floating box where you can fully customize your social sharing buttons. What I really like about this plugin is that if there isn't an option for a social sharing site you want to add to the button list, you can easily add it the bar. The only thing I do not like about the sharebar plugin is that when you are logged into your site you can't see all of the sharebar.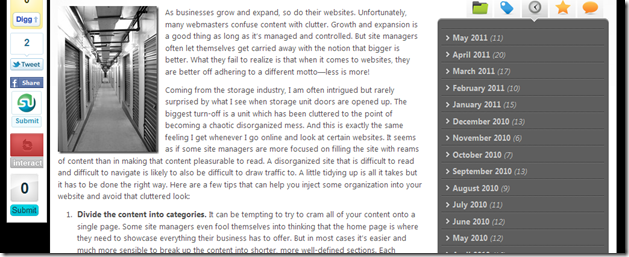 DiggDigg – is another great way to to share content across the different social bookmarking sites from on your WordPress blog. This plugin has a been around for a while and allows you a lot of configuration options including where you want to place the buttons.

Facebook Comments for WordPress – is a plugin that allows your visitors to comment on posts using their Facebook profile. This is a pretty cool and is great for those visitors that have no interest in leaving their email address, website (if they have one), or getting back links through comments. Screenshot is from the WordPress plugin site.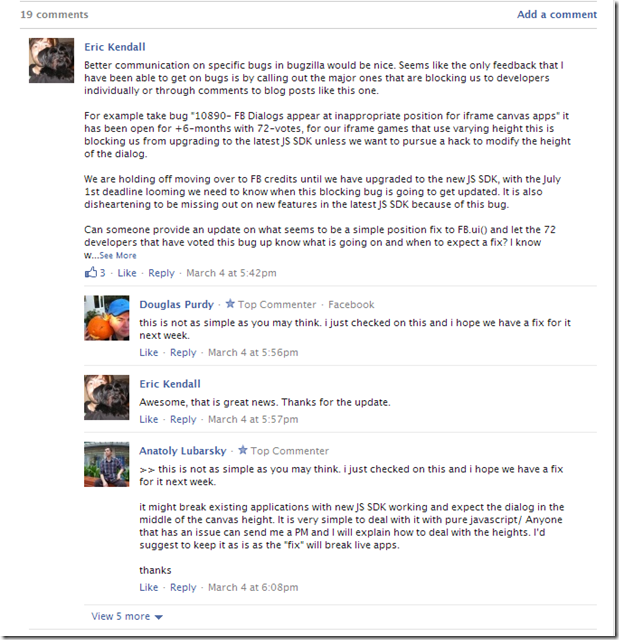 SexyBookmarks – adds animated social bookmarking icons to your articles. This plugin has been around a while and I remember when I was using it when I first started out. Its a great plugin and has grown since its original version. Screenshot is from the WordPress plugin site. Screenshot from the WordPress plugin.

JetPack By WordPress.com – is a plugin pack of some very power plugins that will supercharge your WordPress Blog. This plugin has WordPress stats, Twitter Widget, Gravator Hovercards, WP.me shortlinks, Sharedaddy, LaTex, After the Deadline, and Shortcode Embed plugins. Plus many more coming soon.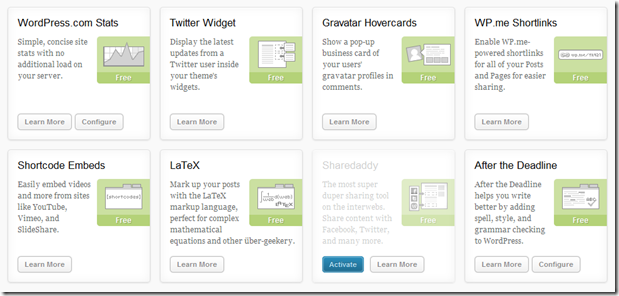 Marketing/Making Money Online WordPress Plugins
Easy Adsense – is a plugin that makes it easy for your blog to make money through Google Adsense. It considered by some to be the most complete plugin for Google Adsense. One of the best features is that it enforces the Google policy of not having more than three blocks per page. Screenshot is from the wordpress plugin site.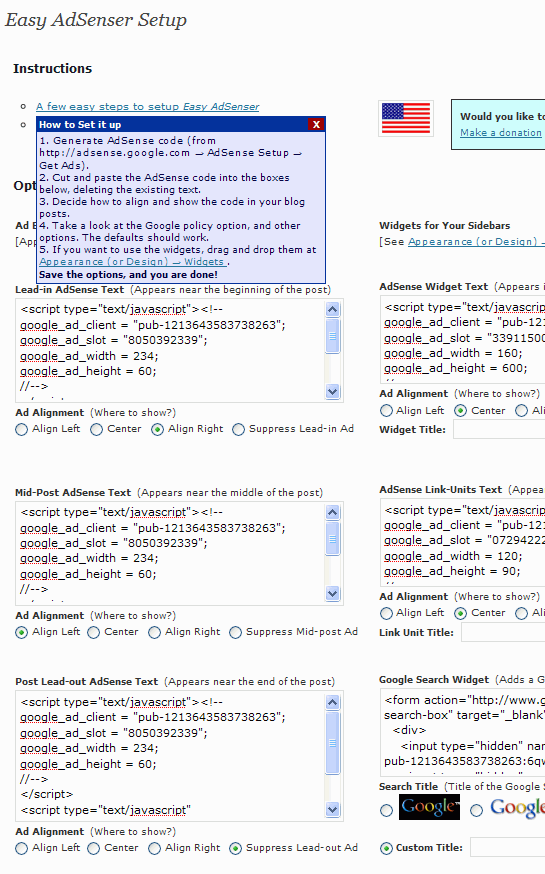 Pretty Link – is a tool that will shrink any URL on the internet from your WordPress website. Its a great tool and its a great way to rename those long and ugly affiliate links. They offer free and premium versions.
Datafeedr Random Ads – allows you to simply and easily show random ads anywhere in your template files or using widgets.
Max Banner Ads Pro – is a banner rotating plugin. You can place it anywhere without editing your themes or touching the code. You can a free version as a reviewware but it puts a link back to the plugin site. If you purchase the pro version and you can remove the link.
Reply Me – will send an email to the author of the article when someone comments.
Easy Contact – is an easy to use contact form that uses the Sandbox design patters to create a highly semantic, XHTML-based contact form that us add to any page or post. Screenshot is from wordpress Directory
1-click Retweet/Share/Like – is social sharing button set that adds share buttons for the new Google +1, LinkedIn Share, Facebook likes. I just found this plugin and it is currently running on WordPress Junkies.
Subscribe Remind – is a short message at the bottom of each post that invites the readers to subscribe to the site's RSS feed or follow you on Twitter
Popup Domination – is a stand alone tool or you can purchase the WordPress Plugin that is designed to help you increase your newsletter subscriber list. This plugin will create a highly configurable popup asking new visitors of your site to sign up for the site newsletter. Although I hate popups, the creators of Popup Domination did a great job at creating this tool. I am starting to see more sites using this popup and see the potential it can have for marketers. But you have to do it right, you will need to configuring the plugin to pop after a few minutes of reading the blog or webpage and never see again after they close it. If configure it were it pops up to many times or it pops to soon, you will annoy your readers and they will click off your site and never come back. See it in action over at Famous Bloggers.
Mail Chimp – adds a widget to your sidebar so readers can subscribe to your newsletter. Mail Chimp helps you design email newsletters, share them on social networks, integrate services you already use, and track your results. They offer both a free and premium services. So far, I have been using this service for a few months and I already have a decent subscriber list started.
Final Thoughts
There are so many plugins to choose from for social media and marketing. These are just a few that I know work. If you know of any great plugins that are not listed here but should be. Make a comment here or contact me and let me know what you recommend and are using. After I research your recommendations and if I find them useful and are a great plugin, I will add it to the list and link to your site or your social profile for finding a great WordPress plugin!
Image Source: Plug
Please follow and like us: